How To Use Your LMS Consulting Recommendation List To Find The Right LMS Vendor
Finding the right LMS vendor is no small feat. Especially if you've never invested in a system before and are unsure of the process. Thankfully, you can use free LMS consulting services to get a head start and take full advantage of their insider expertise. But once they've compiled a personalized LMS recommendation list of the top contenders based on your criteria, it's up to you to vet the LMS vendors. So, how do you use your LMS consulting recommendation list and find the ideal LMS for your corporate eLearning project?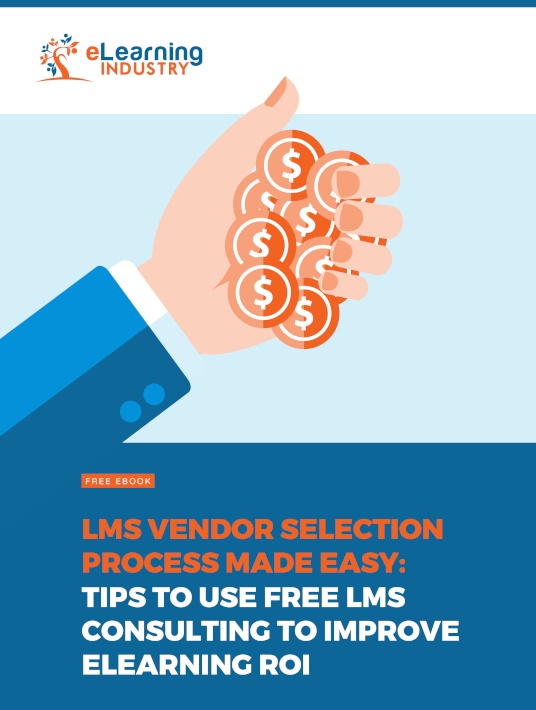 eBook Release
LMS Vendor Selection Process Made Easy: Tips To Use Free LMS Consulting To Improve eLearning ROI
Download this eBook to discover the top LMS vendor selection criteria and how LMS consulting can help you achieve the best value for money.
1. Note Down Your LMS Must-Haves
You'll have discussed your wants and needs with your LMS consultant. They may even have helped you tell the difference. They may have shifted things between these two columns and added a few you may not have thought of. Now that you're back in your own space, review those data points. Use them to make a fresh selection of essential LMS features. Assuming you already have that LMS vendor shortlist, cross off any vendors that don't offer your must-haves. This should whittle down your list considerably. This also allows you to reevaluate your priorities based on further input from your team. For example, the only options that have all the LMS features on your list are out of your price range. Thus, you may have to determine what's really important to your team.
2. Sign Up For The LMS Free Trial Or Demo
Armed with your far more manageable shopping list, visit their websites. Your aim is to see whether they offer LMS free trials. If they do, create a test committee to explore the online training course. Since it's your baby, you have to do at least some of the testing yourself. Other users will round off and balance out your experience. But as the decision-maker, you need first-hand data to guide your choice. As you explore the LMS software, go down your list of must-haves, testing them out one at a time. You can even create a test project to see how the LMS can handle everyday tasks. Namely, does it have the features and functionality your L&D team needs to tackle their responsibilities? For example, robust reporting to monitor performance and pinpoint design weaknesses.
3. Explore LMS Support Options
If you get stuck at any point, or if there are features you'd like added, call customer care or tech support. It's the perfect way to test their claims. Are they really available 24/7? What's their wait time? What's the experience with their chatbot vs their human support staff? How effectively did they solve your issue, and how do you feel about the way they handled you? Tech support isn't just about giving you the right answer. How they give you that response, and how they make you feel, are parts of the equation, too. Think of it this way. Some members of your staff are really green technology-wise. If tech support makes them feel embarrassed, ignorant, or stupid, they might give up on the online training course. You'll never know why.
4. Calculate LMS Maintenance Costs
Naturally, the budget is a big part of your LMS decision but don't just focus on the highlighted figure. LMS marketers are skilled at drawing your eye where they want it. They'll use intuitive design and attention-grabbing calls to action. This means you may be working with the wrong price, often with an asterisk (*) on it. So don't take the visible pricing as gospel. Request a more detailed quotation and verify it for yourself after your LMS consulting. Usually, the listed price is the minimum, the 'as low as' version of their billing. Do some quick math to cater for the number of users, licenses, upgrades, additional features, or recommended hardware. You should also account for other 'hidden' fees, such as updates to the software and advanced support services.
5. Weigh Price Point Vs Practical Value
Once you have those figures down, don't just dash and buy the lowest figure. Compare and contrast their offerings against their pricing. For example, the cheapest LMS may be web-based. This means employees need an internet connection to access it, and this can negatively impact their flexibility. On the other hand, the highest priced may be specifically designed for multiple phone models, operating systems, and devices. And it might come with offline access and downloadable content support. The cloud-based LMS may have a user cap while the installed app has no download limit. View the value proposition from multiple angles to get the most accurate picture. It isn't just about the cash (or credit card) price.
6. Use An LMS Online Directory To Contrast/Compare
An LMS online directory allows you to research the LMS vendor's pricing, features, spec support, and other key criteria. You can also read online reviews and ratings to get the inside scoop, as well as compare up to 3 Learning Management Systems side by side to see which is best for your online training project. The personalized LMS recommendation list is based on the results of the LMS online directory, so you have the opportunity to research every solution in depth, which serves as a great follow-up resource when you're trying to narrow down the options even further and simplify the LMS vendor selection process.
LMS consulting can give you the free tools you need to make a well-informed buying decision. But you have to use them wisely to get the best value for money. Make a fresh list of LMS must-haves using their input and use your list to carve LMS possibilities. Test these out by signing up for LMS free trials and demos and watching video tours. If you get stuck, or even if you don't, try out their tech support and customer care. Monitor their responsiveness and people skills, especially their attitude and handling of 'clueless' corporate learners. Work out LMS maintenance costs for a more comprehensive picture of expenditure. Measure this expense against value offered to see if it's worth the cost. Then, go and buy the right LMS that your organization needs to retain its top talent and improve eLearning ROI.
Get your free LMS consultation and receive a personalized suggestion list based on your essential criteria. It serves as a great starting point for any organization looking for a new or replacement LMS.
Do you feel ready to go on LMS hunting? Download our free eBook LMS Vendor Selection Process Made Easy: Tips To Use Free LMS Consulting To Improve eLearning ROI to discover, among others, if it's time to use LMS consulting services to look for a new system, how to vet LMS vendors after your LMS consultation and the importance of defining the scope of your corporate eLearning project beforehand.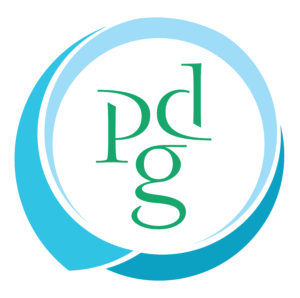 Performance Development Group
We make people better at making their business better.