Importance Of Mobile Learning Solutions
Mobile learning solutions have become a useful resource for businesses today because many employees have deskless jobs these days. Today, learners can't be expected to sit through training sessions, and neither do the companies have budgets for classroom training, hence microlearning nuggets delivered through mobile learning solutions are imperative. But the companies have to check whether such learning solutions are up to the mark.
The biggest consideration when coming up with these solutions is to see whether the users need to access the learning solutions outside the office or their homes in a non-conventional environment. And the other problem is whether such locations have internet availability and if not, how learners will access the courses. Mobile learning solutions are also advantageous because most of the Generation Z population use smartphones to learn. So, companies are missing out on a major chunk of learners when they are not providing mobile learning solutions.
Uses Of Mobile Learning Solutions
Smartphone-based learning solutions are extremely useful for employees to catch up with any changes at work through training. With mobiles, employees can be updated about any changes in company rules. They can be immediately notified about the same through push notifications [1]. Such learning solutions can be watched on any moveable device, irrespective of whether there is an internet connection. So, the users can use a mobile player app and watch the downloaded course on it.
When viewers watch mobile learning solutions in an offline mode, their usage can't be tracked, but when they are on the company's Learning Management System (LMS) portal to download such videos, the company can definitely get an idea of the downloaded content. If a certain employee has not logged on to the company's LMS to download any videos, it means they are not browsing the content. The company needs to take measures to encourage such an employee to participate. LMS portals must have the feature where employees can add all their data about their scores in quizzes. If there is no feedback feature, the companies cannot know whether the learner has watched the video also, apart from downloading it.
If an employee has not given any feedback regarding a simulation on a mobile app or added the quiz scores related to it on this LMS portal, this clearly means they have not seen the simulation. Such behavior must be acknowledged; otherwise, the company cannot benefit from mobile learning solutions even when they are available in an offline mode. Apart from videos, such learning solutions include podcasts, which are also effective means of training [2]. The users who prefer reading rather than listening or watching can also download training guides and read them offline.
Such learning solutions are useful in multiple situations, such as compliance training and the onboarding of employees. The company needs to collaborate with an eLearning vendor to ensure that the mobile learning solutions are customized. There might not be the right kind of professionals in the company to handle the preparation of such content. The companies need to work with L&D vendors who have the creativity and the IT caliber to design such solutions [3].
Mobile learning solutions offer the advantage that they provide excellent onboarding solutions for companies that don't want employees to slow down the pace of other employees. By providing them with mobile-based learning, companies can ensure that new employees can watch the processes without disrupting the flow of work. By hiring an experienced eLearning vendor, concise mobile learning solutions can be offered to new employees so that they only grasp the essential knowledge.
Mobile Learning Solutions Vs. Mobile Apps
The user also might not have much space on their phone to store the app. Any organization that is opting for apps puts its learning plan at risk because of problems that can arise in the app's functioning. Mobile learning solutions are a much better alternative to mobile apps because the latter frequently crashes, causing inaccessibility for the user. The users might have trouble using the app due to glitches. Their organization might also be unable to help them due to the lack of constant IT support. So, the organizations that are buying such Android or iOS apps need to have consistent IT support.
References:
[1] WHAT IS COGNITIVE LOAD AND HOW TO BALANCE IT?
[2] WHY SHOULD L&D (LEARNING & DEVELOPMENT) FOCUS ON PODCASTS? ARE VIDEOS NOT ENOUGH?
[3] HOW CAN L&D GIVE ANY RESULTS?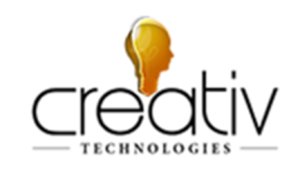 Creativ Technologies
We provide niche elearning solutions to corporate clients. Our company also provides LMS administration services. We are experts in Blended Learning, Mobile Learning and Web Based Training
Originally published at creativtechnologies.com.