How To Use AI In Corporate Learning
Artificial Intelligence is transforming the way we work, and its impact can be seen in every industry. As AI technology continues to evolve, organizations are looking for ways to take advantage of its benefits to improve efficiency, increase productivity, and drive innovation. AI is not just available for product development, customer support, and marketing. It is available for many departments, and generative AI tools are transforming how learning and training teams build programs, encourage participation, and measure effectiveness.
What Is Generative AI?
AI has been typically more about problem-solving and decision-making, like detecting patterns or pinpointing anomalies. Generative AI is a type of Artificial Intelligence that can develop brand-new content that hasn't been seen before and it's able to synthesize knowledge based on knowledge it already has. There are many applications for generative AI. It can generate content in different forms, like essays, stories, blogs, and Q&As, answer questions, build graphs from spreadsheets, create images, and re-engineer content.
What generative AI cannot do is infer or extrapolate. With this technology, you must be specific about what you are looking for. You also need to feed the AI model with the right subject matter expertise, as it cannot judge what is correct and incorrect.
Use Of Generative AI For Corporate Learning
From a corporate learning perspective, generative AI is a great tool for building training content. Just like any other industry, there are certain processes that Instructional Designers and technical writers follow to build training or documentation. Generative AI can synthesize training content based on the material that you provide, including your test questions. With its processing capabilities, generative AI can synthesize content from multiple sources and documents in a fraction of the time when compared to humans.
It also does not suffer from writer's block and can give lots of suggestions, which means that it allows learning departments to be responsive to training demands and quickly build robust programs that generate results. All that said, generative AI doesn't replace humans; it simply helps humans be more productive. AI can suggest, but humans need to validate and add.
Why Include Generative AI In Corporate Learning
Today's high-tech products are evolving quickly. With rapid development cycles, by the time new versions of products are released, training and documentation are already out of date. Generative AI not only speeds up the creation of learning content, quizzes, exercises, and practice problems, it can suggest the best learning formats to use based on the content. For example, when deciding on the type of test question, the model might suggest a true/false question over a multiple-choice question.
The technology can also continuously generate new and diverse questions that align with the learning objectives and topics covered in the course. This helps to create a more personalized and more engaging learning experience.
What To Look For In A Generative AI Tool
When evaluating a generative AI tool for course development, it's important to consider several key factors.
Capabilities
The first thing is to assess the capabilities of the AI model to build high-quality content that is relevant to your learning objectives and requirements. The tool should provide options to incorporate your own data and resources in different formats. Ask questions about what training content options are available, whether they go beyond eLearning content, and what kind of assessment questions can be used.
Customization
Consider whether the tool offers customization and control that allows you to define and fine-tune content style, learning paths, branding, difficulty level, or question types.
Data privacy and security
Ensure that the tool adheres to data protection regulations and handles sensitive information appropriately. Look for features like access control.
Integration and compatibility
Ensure that the tool can integrate or export content to your preferred Learning Management Systems (LMS) or other platforms.
User-friendly interface
Check to see if the tool is easy to use and offers customization settings that streamline the course development process and enhance productivity.
Support and documentation
Inquire about the support and documentation offered by the tool and whether it will meet the needs of your training team. Look for things like online help, email support, and even personalized training options.
Cost and value
Evaluate the pricing structure, licensing models, and any additional costs associated with using the tool. When calculating the ROI, consider the amount of time saved in the learning content creation process but also the corporate benefits of delivering customer, employee, sales, and partner training in a timely manner.
Finally, check to see if the tool delivers on the promise to reduce the time to create learning content. Demo the tool with your own content and verify that the speed, output, and quality of the content meet your expectations.
Conclusion
Generative AI tools are here, and they offer many benefits. If your management hasn't asked you what productivity benefits you or your organization can get from incorporating AI into your strategy, then they will soon. Just like marketing, product development, sales, and customer success/support, learning departments can and are using AI-enabled tools.
To find the right tool for your corporate learning needs, it is important to first decide what you are looking to accomplish and ensure that it will meet those objectives with your own data and resources. Don't be swayed by a generic online demo. Once you have found a potential generative AI tool, explore other areas like customization, output, and support options. You want a tool that is easy to use, can be customized to the needs of your training creator and learners, and integrates with your existing delivery tools so you get the most out of your investment.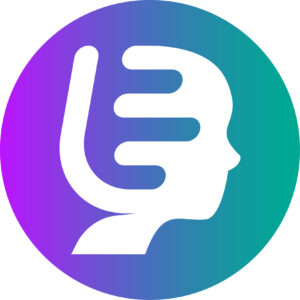 LEAi by LearnExperts
Using our decades of experience in building training programs from the ground up, we at LearnExperts have built an AI-enabled tool that allows our clients to quickly and efficiently build learning and training content that informs and grows skills.