What Are the Challenges With Existing Leadership Training?
Leadership development requires a continuous process of Learning and Development. Unfortunately, that's not the way existing programs are structured. They have the following challenges:
A one-size-fits-all approach won't work for leadership training. There are multiple categories of leaders that need to be covered: aspiring, mid-level, and senior leaders. The training needs to match these specific levels and should be given at several stages during their career.
Changed workplace dynamics: Social distancing and changing work-from-home norms make it challenging for current leaders to interact with employees more closely. This robs corporate leaders of the opportunity to observe future leaders more closely in work settings so they might identify, groom, and encourage prospective leadership candidates.
Senior leaders are not able to set aside a large chunk of time to coach young leaders. As the existing leadership training occurs as a short, focused event, emerging leaders miss out on coaching and mentoring opportunities available outside the scheduled classroom (ILT)/online (VILT) training session.
Why Should You Adopt A Blended Learning Approach For Delivering Leadership Training?
The hectic pace of today's work-life barely allows employees time to meet work deadlines, let alone attend a scheduled ILT. With that important aspect (training) of leadership development put on the back burner, organizations will never be able to cultivate a leadership pipeline as part of a healthy succession planning strategy when the time comes.
In addition to bridging that leadership gap, blended learning is:
Flexible
It enables learners to learn on their own schedule and at their own pace.
Scalable
It can surmount geographic and time-zone barriers to accommodate a much broader workforce than in-class training.
Affordable
Organizations don't need massive training budgets to make it a part of their training strategy.
Best-of-breed
The fusion of traditional training and eLearning allows organizations and learners the ability to capitalize on the best of both worlds.
Common practice
Many of your peers/competitors have likely already embraced blended learning. So, why not join the wave?
For learners, blended learning offers an opportunity to work up close, in groups, and one-on-one with peers, mentors, and instructors, while also continuing their virtual learning journeys individually. For organizations, it provides coaches and trainers an opportunity to observe one-on-one/face-to-face the temperaments and character traits of future leadership candidates.
How Can You Create The Perfect Blend To Deliver High-Impact Leadership Trainings?
One way to achieve the "perfect blend" of leadership training is by following the 70-20-10 rule: stretch goals and assignments (70%), developmental relationships (20%), and coursework and training (10%).
Additionally,
To achieve the best results from blended learning programs, integrate both formal and informal aspects of the training into the mix;
Consider using in-class training in the VILT mode to deliver in-person peer-to-peer learning, skill-building, face-to-face coaching, and hands-on experiential learning tasks. Leverage the flipped classroom mode of virtual training for group-based critical thinking activities;
To offset the ILT component, add elements such as video and audio lectures, slide-based content, and simulated gaming exercises (single and multi-player mode) as part of the virtually hosted formal leadership development programs;
To this blend, add components for self-paced online learning and social learning, duly supported by post-training job aids such as video on-demand, webinars, PDF guides, informal online and in-person networking opportunities, and one-on-one support on-demand.
Which Strategies Should You Use To Increase The Impact Of Your Leadership Training?
Here are several highly effective strategies to consider, as part of a balanced blended learning leadership development training program.
Blended Learning Leadership Development Training Program: Delivery Strategies
Deliver leadership training as a learning and performance ecosystem [1]
This ecosystem maintains a multi-pronged approach and goes a long way in cultivating a culture of continuous and self-directed learning.
Offer personalized learning
Upcoming leaders may require more conceptual learning, while mid-to-senior level leaders would benefit more from decision-making aspects and case studies. The best response to deliver training for a diverse group of leaders is to craft a custom or personalized learning path as a result of a simple online pre-assessment/survey.
Leverage Virtual Instructor-Led Training (VILT)
Virtual instructor sessions may include expert talks or webinars to add the requisite value for leaders instead of the usual facilitated sessions. These sessions could be recorded and shared as reference material post the session.
Blend coaching and mentoring
You can leverage the VILT mode to provide crucial coaching and mentoring support.
Integrate social learning
Moderated threaded discussions can be a good technique to promote collaborative learning amongst the participating leaders.
Blended Learning Leadership Development Training Program: Learning Strategies
Microlearning
Microlearning techniques can be applied to craft bite-sized and action-oriented learning nuggets that are connected through a learning pathway for each level. You can also leverage microlearning to offer highly personalized learning pathways (that map to career pathways). To offer trainings that would resonate with learners at each level, you can make use of the diverse formats of microlearning (including video-based learning). The different learning styles and the varied preferences of the multi-generational workforce can be definitely addressed through these diverse formats.
Advanced branching simulations
Create work-specific branching situations to foster critical thinking ("think on your feet") skills and to encourage strategic decision making among future leaders.
Case studies and use cases
Use cases and case studies, as part of a formal leadership development program, help develop a range of skills in future leaders to prepare them for real-world situations.
Scenario-based training
Like case study-based training, integrating scenario-based training [2] into gaming environments to develop problem-solving and team-working skills is yet another effective leadership training strategy.
Moment-of-need support
A great supporting strategy to complement your leadership eLearning [3] and scheduled in-class sessions is to offer moment-of-need resources to future leaders. These may include a New Manager's Handbook, Leadership Manuals, and Decision-making Guides.
Finally, when it comes to grooming future leaders, nothing beats hands-on experience. Benjamin Franklin's famous quote underpins the strategy behind using on-the-job involvement as part of leadership training, "Tell me and I forget, teach me and I may remember, involve me and I learn."
These hands-on sessions may be integrated into either ILT or VILT sessions and may be weaved into both formal and informal Learning and Development programs.
One critical element of training tomorrow's leaders is observing—up-close and face-to-face—how they interact with their colleagues and mentors (future bosses). While eLearning is a great tool to deliver leadership knowledge to future leaders, a blended learning model provides both knowledge transfer and effective one-on-one interactions with learners.
I hope my article provides the insights you need as you remodel the leadership training delivery from a face-to-face mode to an effective online mode. As I have highlighted, blended learning provides the optimal way forward. Meanwhile, if you have any specific queries, do contact me or leave a comment below. Also, download the eBook Blended Learning 2.0: Adopting The Next Gen Blended Learning Model For The Digital Workplace to get more details into the topic.
References: 
[1] 5 Questions Answered That Prove You Should Invest In Learning And Performance Ecosystems
[2] 6 Smart Approaches to Bring in Real-world Experiences in Online Training with Scenario Based Learning
[3] How to Enhance Your Leadership Training with eLearning
Read More: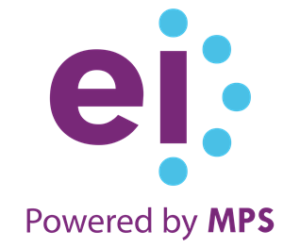 EI
EI is an emotionally intelligent learning experience design company that partners with customers in their Digital Transformation journey.