Educational Technology
eLearning Best Practices
6 Online Collaboration Tools and Strategies For Boosting Learning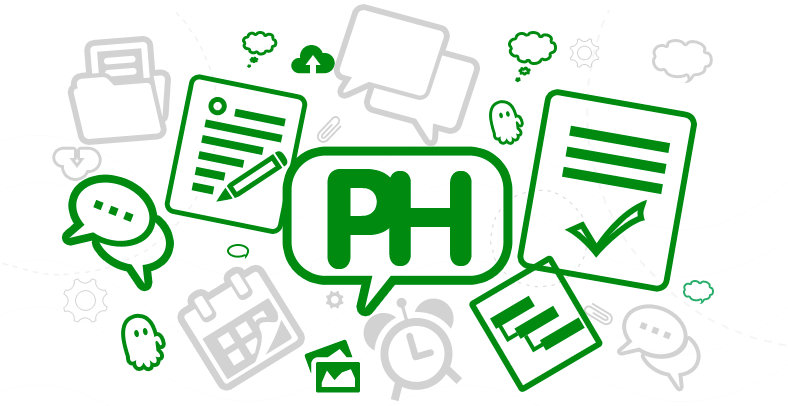 The right strategies will enable instructors to conceive and create interesting, informative learning coursework, activities and exercises that will fuel students' hunger for learning more. Also this will encourage them to open up towards their instructors and other students in their group who can ably support them by offering thoughtful advice and tips. So implementing right strategies and using proper tools for implementing them, is a must for facilitating learning through online group collaboration.
6 Online Collaboration Strategies for devising Group Learning Activities
Clear definition of expectations and purpose
It needs to be clearly defined how a specific learning activity is relevant to the students and why being part of a group and working together will be beneficial for them. They need to be conveyed what is expected to be in the syllabus. Instructors need to describe various requirements for participation in an activity, the requisite process for participation as well as the specific online tools needed for facilitating communication within a group. As students get to know about tools, they would have ample time to get familiar in their use. This is going to help them in learning as they will be able to work with more confidence and get improved results.
Providing clear instructions to students in a group
Smooth working in a group gets obstructed if students are unclear about objectives of an activity and if they have not been provided with proper and clear instructions. Instructors need to explain the purpose of an activity, provide specific due dates and necessary instructions. It is highly advised to set a due date around such time when course is nearing completion as this would enable students to get adjusted, be familiar with other students and cultivate rich relationships with them.
Emphasis on keeping groups small
To ensure active participation from students, it is better to make small sized groups which can be handled well. By making bigger groups constituting increased number of students, students tend to become unresponsive and do not actively contribute.
Close monitoring and support to be provided by instructors
Students might need help from time to time and an instructor should be readily available for answering their queries. Students who are not faring well, need support from their instructors and they should be able to provide students the much needed support in a fast manner. An instructor can readily pass instructions to students in a group through synchronous video sessions.
Defining etiquette guidelines for proper participation
Guidelines need to be created for making students aware about how they can better participate in an online group. They have to be pretty clear about how they should collaborate. This would enable them to work as a well-knit unit and contribute to a common output.
Devising activities relevant to the topic
Instructors should conceive such activities which are relevant and specific to the topic. These should not be stuffed with general information which will make students lose their interest. Activities that encourage exploration, improve engagement and relate with real life examples will invoke a much better response from the students. Putting relevant links, images, quizzes, videos and other engaging, informative material will bring out the best from students and they will enjoy the learning process.
6 Online Collaboration Tools for Learning
Choosing right tools is important for improved online collaboration for group learning. These online collaboration tools should have right functionality and should be easy to use. Only then students will feel confident and comfortable in carrying out their tasks and assignments. Their focus would improve at work and they would be able to finish off their work quite fast.
We are providing some useful online collaboration tools that are cut above the rest in their class and would enable smooth collaboration among learners in a group.
ProofHub
This online collaboration software not only enhances organization in learning projects, but significantly improves communication and collaboration among distantly located members of a learning group. They can quickly and informally communicate through group chat, raise various issues and these get resolved quite fast. They all are at a same page in a learning project. They can effortlessly share files, documents and information. Notes enable group members to collaborate and write together some great content. They can explore and share ideas. They are more clear about the tasks assigned to them and know their due dates. So they can execute them systematically. So missing or delaying of tasks can be significantly reduced. They can even connect with their projects on the go from their mobile.
MindMeister
 This collaborative web based tool enables groups to do planning or brainstorming on one mind map document during the early phases of group work. Groups can also use the document for collaborating during the course of a project as per the nature of their assignment. Besides mind maps, it offers various templates, SWOT analysis, project planning and others. It has got the live chat feature for direct and fast communication. But MindMeister can also be asynchronously used.
Google Docs
This online collaboration tool facilitates creation of meaningful documents. Documents can be written, edited, collaborated upon and accessed from any remote location at any time and from various devices. Links, images, tables and drawings can be added into the documents. Changes get automatically saved in documents as being typed upon. By referring revision history of a document, its old versions can be seen and can be sorted by date. It can be known who made a specific change. Members of a learning group can work together in the same document. They can also share documents. It also offers chat and commenting options.
BigMarker
This web conferencing service facilitates communication among learning group members through webinars. Webinars can be flexibly conducted from any location at present or in the future. Members can discuss over matters in real time. Members/contacts can be invited to participate in a webinar through automatic email invitations. Webinars can be tracked through calendar. Its live video chat feature enables synchronous communication among group members. Presentations, audio, chat and webcams can be effectively recorded for later viewing and sharing. So members missing the live events can view their recorded version and gain from them. Participation and attendance of group members in events can be effectively tracked through members page.
SlideRocket
Attractive and engaging presentations can be created with this web based presentation tool and can be accessed from anywhere. Members in a learning group can collaboratively work on one presentation document. Each document has got a specific URL which can be be submitted to an instructor for easy viewing. This application can be embedded within discussion forums of learning management system platforms or web pages. Themes, pictures, audio and others can be combined in a presentation. Presentations and slides can be shared and reused. Invites can be sent for sharing presentations. Data can be pulled in real time from Google Spreadsheets, Twitter live feeds and Yahoo. SlideRocket analytics helps to measure a presentation's effectiveness by giving information about who viewed it and what was their response.
Skype
This online communication tool offers video chat facility for improved communication. This aid's reliability and ease of use makes it a preferred choice for remote collaboration. It boosts online group learning. Instructors can conduct video meetings with groups. They can also conveniently discuss progress or concerns with individual students through video meetings. Its another advantage is that students are already familiar in using Skype. So they can comfortably interact with their instructors and other students of their group. They will feel more confident in discussing things. It's limitation is that it is not suited for asynchronous communication and members of a group being based in different time zones, may find it difficult to communicate through it.
These online group collaboration tools have enabled smooth and fast communication, collaboration among distantly located students and their instructors. Thus students can gain more from the experience of their instructors. These tools along with instructional design and implementation strategies devised by instructors has led to enhancement of knowledge and sharpening of students' skills. This has allowed educational benefits to reach to more and more students globally beyond the confines of classrooms.