eLearning Start-ups: 8 Ultimate Tips For Flying Solo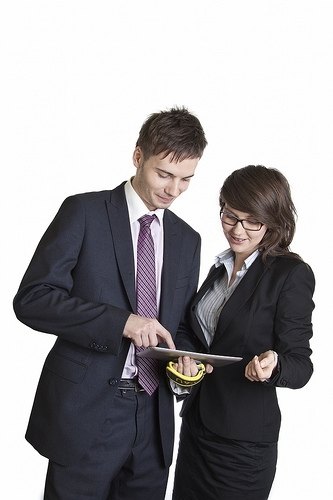 8 Top Tips for Setting an eLearning Start-up Company
Burn the eLearning Passion, not your money
The more you dedicate yourself, the more benefits you can reap. Most eLearning start-ups rely only on networking with professionals in the eLearning industry. However, blogging on the subject matter, attending professional development eLearning events or even sponsoring eLearning conferences can generate a new pool of customers. Spending money on online marketing or any other marketing may not be helpful if you aren't recognized in the eLearning industry. Therefore, most successful eLearning start-ups today maintain good internet-working community helping the new partners grow quickly.
Each eLearning Idea is Valid, but only few pass the litmus test
Is your product a must-have eLearning solution or an enhancing one to an existing product? Ask some valid questions even before your create your business model. The final leg of the litmus test is to create the team you want. The question here is how to hire the people who share the same passion for eLearning. Once you feel that all the questions are answered, you can further contact with an eLearning consultant.
A good eLearning idea fetches a good investor
Networking is the primary source of your investment partners. Once you start showcasing your product within business circles, the high quality investors will find a way to reach you. In recent years ELearning start-ups are growing rapidly in the Asia-Pacific region, hence, not it's a good time and opportunity to collaborate and grow your ELearning start-up effectively. Some good selling ideas for start-ups are now implementing eLearning portal, LMS support, cloud LMS, and authoring services.
Spend Slowly and Wisely
The last thing you want to do with your eLearning start-up is to go bankrupt. The financial risks associated with learning business are quite tricky. Although there is a good market for eLearning business, it is in your best interest to ensure that you spend only on basic operations. Knowing the spending gears will make you business prosperous. Affiliate marketing, conference sponsorship, and webinar hosting are some new ways to make the most of your limited investment.
Outsource eLearning services to save on Hiring Costs
Don't hire until you have a healthy cash flow. Most eLearning start-ups are made up from scratch by sole freelancers. Calculate your expenses carefully and hire some freelancers since hiring overseas freelancers give you wide range of options and specialities. Maintaining good strategic relationship with eLearning freelancers can help your start-up grow and expand in long term. Today, most non-core operations can be outsourced today offering a significant cost reduction.
Negotiating will not kill your Start-up
Don't be afraid to negotiate the pricing of your service or product. Always have some flexibility in your contract. Be the equal partner of the project, make sure you keep time, cost, quality and in house productivity interrelated. Not negotiating certain requirements may land up heavy on your budget and you may also end up subcontracting your project. In ELearning industry it is very common to see changing requirements and lack of middle staff to fully understand the requirements. Hire an expert who can translate the requirements and map them to required deliverables.
Wait till you Hire full-time staff
Full-time staff adds a lot of value to your start-up, however hiring does not give you any competitive edge unless you are actually making money. Hiring comes with many legal constraints and you can feel the profit drain easily with more staff operations in house. Hiring interns and freelance staff can help your start-up get into shape. Once you're confident that your eLearning start-up can make profits to hire operational staff, you can make the move wisely. Hire the people who share the similar passion i.e. to grow and make your start-up profitable.
Kick-start with a great eLearning product or eLearning service
Many ELearning start-ups gained momentum with growing demand for online learning. The majority of eLearning start-ups provide great services concerning LMS implementation and maintenance. ELearning products and services in mobile learning and cloud learning is also very well received by the market. Courseware engineering, support related services and LMS hosting are some other pioneer sources to rocket launch your start-up. Make your eLearning start-up be visible and well recognized within the eLearning industry. Making your start-up a viable target of acquisition can land you up into multimillion deals.