Why And How To Use Blended Learning For Onboarding: 6 Tips For eLearning Professionals
Do you know what is the average tenure of an employee in the U.S.? According to Forbes, only 1.5 years. That means that, unless you do something about it, your new hires are more likely to leave your company within the first and a half years of employment. Employee onboarding, when done right, ensures that not only the support you offer your newly recruited talents sets the tone for their successful integration in the organization, but also that they remain a great fit for a long, long time. The onboarding process is vital for every organization, and a blended learning solution can help you incorporate the perfect mix of different training types in order to achieve onboarding success. Here are only a few benefits of using blended learning for onboarding:
It is a great method to introduce your company's strategy, brand, culture, and vision.
It personalizes the onboarding process.
It ensures that your newly hired employees feel welcome and supported.
It increases employee engagement through a variety of training methods.
It improves your new employees' digital skills before they start working.
It encourages collaboration by enabling team building.
It offers your new employees the ability to immediately make an impact on your company's productivity and success, as it allows them to practice what they are learning.
There is no question that blended learning for onboarding is a great solution to ensure that your new workforce is successful. But how can you make certain that you are following the right blended learning method? Let us have a look at 6 useful tips you may want to have in mind before you begin developing your blended learning formula for your onboarding training program.
6 Tips To Use Blended Learning For Onboarding
Following are 6 tips that will make sure that using blended learning for onboarding will take your onboarding training program beyond a simple orientation process.
Start right away.
Consider not waiting for your new employees' first day at work to start the onboarding process. Provide them with an online welcome package including the onboarding schedule, contact information of their mentor or training coach, photos and descriptions of their future colleagues, answers to FAQs, and documented objectives and expectations. This way, you will make sure that when they enter their new office for the first time they will be better prepared for their onboarding experience.
Use your face-to-face and online training accordingly.
Onboarding is about both making your new employees feel welcome and providing them with the necessary information to make sure they will be efficient for your organization. A great onboarding experience balances your organizations' needs and the needs of new hires for belonging and being valued. Face-to-face training makes the process more personal, whereas online training is ideal for providing relevant information to get employees involved. Depending on the number of employees you are recruiting, and the time and budget available, create an alternate schedule for face-to-face and virtual classroom training to focus on both empathy and efficiency.
Take advantage of blended learning to accommodate different learning needs.
Different employees learn in different ways, and blended learning is one of the most effective methods to ensure that everyone's learning needs are being met. Use a mix of eLearning videos, audio elements, online scenarios, face-to-face seminars, eLearning games, and virtual activities to accommodate your entire audience's needs. Provide a variety of learning methods and tools and make sure that all of your new employees are enabled to learn effectively everything they need to learn in order to become an integral part of your organization, as quickly as possible.
Involve your current staff in both online and offline activities.
Belonging is an essential need of new hires; hence it is of utmost importance that you help them integrate into the organizational community. Encourage your current employees to get in contact with the newly hired workforce and help them start working towards the company's goals immediately by sharing necessary information, useful tips, and personal insights. Follow a social learning approach to help new employees build their network and involve your current staff in the designing process. Organize both offline activities and online discussions among people who already work in the organization and newcomers to encourage experience sharing and building strong interpersonal relationships within the company. This way you will both accommodate your newly hired staff's sense of belonging and make your current staff feel that they actively contribute to your organization's success.
Make onboarding training an ongoing process.
Consider spreading your onboarding training program over weeks or even months; onboarding should be an ongoing procedure rather than an one-off event. To make sure that you encourage a sense of growth in both job performance and work related behaviors you need to extend support over a long period of time. Have in mind that it usually takes time for people to settle in, so organizing a series of both online and offline onboarding activities for longer than only a few days will significantly increase your new employees' engagement and motivation levels.
Ask for feedback upon completion of the onboarding process.
Upon completing onboarding, consider asking your new employees for feedback. Ask them to complete anonymous surveys and participate in focus groups in order for you to ensure both that the onboarding experience actually helped them understand what they need to do to contribute to the organization's success and made them feel welcome and valued. You can also ask from your new hires' supervisors to give you feedback about the onboarding experience. This way you will be able to collect invaluable data from both sides about the effectiveness of your blended learning approach, address any issues or concerns, and make the necessary revisions and improvements for your next onboarding blended learning program.
Now that you know how to use blended learning for onboarding, you may be interested in learning more about orientation training. Read the article 8 Tips To Create A Successful Employee Online Training Orientation Program and find out how to create an employee online training orientation program that creates a solid foundation for a successful, long-term working relationship between your company and your newly hired staff.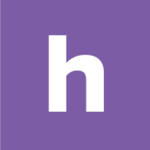 Homebase
Make work easier. Running a small business has never been harder. Homebase helps with free tools to track time and manage your team.