Promoting eLearning Courses Before The Big Launch: 6 Benefits To Consider
eLearning promotion may not be your favorite part of the process. You'd rather focus on creating the eLearning course design, choosing the right graphics, and developing interactive eLearning content. But there are a number of advantages to marketing your eLearning course early on. Here are 6 of the most notable benefits that you may want to consider, as well as top tips to help you promote your eLearning course in advance.
1. Improves Learner Engagement And Motivation
Learner engagement is an essential piece of the puzzle. Online learners must actively participate in the eLearning experience in order to receive the benefits. They also have to be motivated to develop their skills and expand their knowledge. Early eLearning promotion gives you time to build the buzz and get online learners excited about the opportunity. As a result, they are more motivated to login to the eLearning course and give it their all.
Top Tip: Stress the benefits of your eLearning course before launch, as well as the real world applications. Tell online learners exactly what they'll be able to accomplish or achieve upon completion. For example, your customer service online training course helps them improve their customer satisfaction ratings and build communication skills.
2. Provides Early Online Learner Feedback
Promoting eLearning gives you the opportunity to collect eLearning feedback before it's too late to make changes. This is particularly true when you offer a sneak preview of eLearning content as part of your marketing strategy. Choose a select group of online learners and invite them to participate in an eLearning activity or module. Then conduct focus groups and surveys to get their input. Alternatively, carry out polls and interviews to gather eLearning feedback beforehand. This allows you to research your audience background and experience level in order to create customized eLearning content.
Top Tip: Encourage online  learners to share their feedback anonymously via your eLearning course contact form, and conduct pre-assessments in order to gauge their level of understanding. On-the-job observations are yet another way to collect online learner feedback in advance.
3. Increases Enrollment Rates
Online learners are more likely to enroll in your eLearning course if they know what to expect. Nobody likes surprises. Early promotion gives you the power to showcase different aspects of your eLearning course design. For example, the interactive simulations that impart real world experience minus the risk. Now is the time to build enthusiasm in your audience.
Top Tip: Include an "early enrollment bonus" for those who sign up early. For instance, a sneak peek of the branching scenario or extra points, if you're taking the gamification route. This also gives them an added incentive to actively participate when you do launch the eLearning course.
4. Get A Head Start On Social Learning
Social learning is a valuable tool. It gives online learners the power to interact with their peers and benefit from each other's experience. You can integrate social learning into your marketing strategy to facilitate the process. For example, create a hashtag that online learners use to discuss the upcoming eLearning course. Or start an online discussion where they can share ideas and build the buzz on their own. Bear in mind that these social platforms do need to be moderated and maintained. Post prompts to get the conversation rolling and create online learning community guidelines to avoid online conflicts.
Top Tip: Provide online learners with a list of social media resources for your eLearning course. This allows them to quickly access eLearning updates and notifications. Make certain to continually update the list so that all links remain active and relevant.
5. Build Your Brand Presence
One of the most overlooked benefits of promoting your eLearning course before launch is establishing your brand, whether you're just starting or have been offering eLearning for years. eLearning course marketing spreads the word about your high quality content and your company message, which is why it's essential to identify your brand before you promote eLearning.
Top Tip: Determine your goals and learning objectives so that you can focus your efforts. And ensure that your promotional materials align with your image. For instance, the color scheme and graphics mesh with your logo. This helps create a cohesive and well-organized online presence that conveys the right tone.
6. Improves eLearning ROI
Early learner engagement increases attendance rates and active participation. As a result, your online learners get the full benefit of your eLearning course. And your organization achieves the objectives and desired results. This translates into a better eLearning ROI. In corporate eLearning environments, early marketing can even help prevent costly compliance violations. Employees are more likely to engage with the online training content and absorb the information if they know what to expect. Therefore, your staff stays up-to-date with regulations and company policy.
Top Tip: Resource allocation plays a major role in eLearning ROI. As such, you should evaluate your current marketing strategy so that you get the best Return On Investment. LMS metrics, website analytics, and online learner surveys are all effective research tools. They give you the ability to track learner engagement and preferences. For example, social media stats reveal that your Facebook campaign is yielding lackluster results. Thus, you may want to devote your time and attention to other social media outlets.
Promoting your eLearning course before launch may take time and resources. However, the benefits are well worth it. You have the opportunity to build a buzz for your eLearning course and increase online learner motivation. Early marketing also allows you to enhance your brand image and identify areas for improvement. As such, you can fine tune your strategy in time for deployment.
Is your eLearning course really ready for launch? Read the article Launching Your eLearning Course: 15 Things To Double Check to keep in mind all of the things to double check before launching your eLearning course.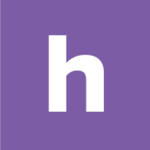 Homebase
Make work easier. Running a small business has never been harder. Homebase helps with free tools to track time and manage your team.