How To Use Google Sites In eLearning
As part of our series of Google  in eLearning, today I will delve into the benefits and the effectiveness of Google Sites. Encouraging learners to become active participants in the eLearning process is a top priority for any eLearning professional. After all, a truly successful learner is the one who is fully engaged and excited about his/her education. The most effective way to achieve this is to utilize powerful tools, such as Google Sites, that help to create immersive and motivational eLearning environments. Google Sites gives eLearning professionals the opportunity to build a thriving online community of learners, and to give those learners access to support tools and collaborative experiences.
Encourage learners to publish their work and create online portfolios.
One of the best things about Google Sites, particularly in eLearning settings, is that the app is so easy to use. Virtually any learner, even those who aren't necessarily tech-savvy, can benefit from the features that it offers. As such, you can create exercises and activities centered around Google Sites, such as the creation of online learner portfolios. Learners can customize their online portfolios however they like, which helps to foster their creativity. Further, they can even share it with friends and family which boosts their self confidence. If learners are able to create an ongoing collection of their work, they are more likely to try harder, primarily because they know that each assignment will serve as an example of their skills and talents. Given that other people will be able to view their work, learners will do go that extra mile when creating, editing, and revising their assignments. Whether you are looking for a way to increase learners' feedback, encourage group collaboration, or boost learners' engagement, publishing work online offers a wide range of advantages in all educational settings. For more information, I highly encourage you to read the article Top 10 Reasons to Publish Online Your Learners' Work.
Design group projects about a specific topic.
Create group collaboration activities that are centered around Google Sites, such as designing a site that focuses on one of the topics you've covered throughout the eLearning course. By doing this, learners will have the chance to work together to develop the content and design of the site. At the same time, they will also benefit from one another's experience and skill sets. In addition, they will also gain a better understanding of technology, web design, and multimedia tools, as well as online communications since they will have to chat and instant message in order to share ideas and provide their feedback.
Set up a support site to offer learners peer-to-peer assistance.
Google Sites is not only a powerful tool for eLearning, but it can also become a great source of support for your learners. To illustrate, learners can exchange information, seek the advice of their peers, and even offer peer-based feedback. You can quickly and conveniently create a support site for your learners through Google Sites where they can virtually gather and share questions, opinions, and concerns. This also enhances the group collaboration aspect of your eLearning course, given that learners will be able to communicate openly about issues related to the eLearning course and the respective assignments.
Keep learners up-to-date with announcement features.
Google Sites also has an announcement feature which allows you to post notifications and important updates concerning your eLearning course. Rather than having to send out bulk emails to your learners, you can simply post an announcement that keeps them informed about changes to the eLearning course plan, assignment notes, or upcoming events that they may find helpful. Also, if the unexpected happens and you need to reschedule a live event or to make last minute changes to the schedule of the eLearning course, you can do so through Google Sites.
Share documents and important resource links.
If there are a variety of resources that you'd like to share with your learners, such as videos or articles that are relevant to the topic, why not create a resource center via Google Sites. You can constantly update links and include new information that learners may find useful. Google Sites also features a document sharing option, where you can upload important documents and forms for learners so that they are able to access them anywhere, anytime.
Ensure that learners stay on track with assignment reminders and calendars.
Google Sites gives you the opportunity to post assignment reminders for your learners, such as the due date for a project, which helps them to stay on track. There are other Google in eLearning applications that you can also integrate into this site, such as Google Calendar, which will enable you to post deadlines and events that all learners can view. In eLearning environments learners go at their own pace and must hold themselves accountable. However, this often presents a challenge, particularly for learners who have trouble sticking to time lines. So, having these Google Sites reminders and calendars can ensure that all learners are moving along steadily, and that they are aware of what is expected of them.
Develop a collective online database where all learners can input information.
Why not create a forum via Google Sites where all of your learners can gather and discuss relevant topics and input their own ideas? A collective online database enables learners to share their experience and expertise with others, which creates a network of learners who are fully engaged and motivated. Encourage them to upload an article they've written or a graphic representation of the topic. This helps to build self esteem while boosting knowledge retention and absorption.
To conclude, Google Sites is in fact a valuable app for eLearning professionals. Now that you have a clear picture about Google Sites, you can take full advantage of the app's features and functions that will help you engage and inspire your learners.
Are you looking for additional ways to engage and inspire your learners? In the article Tips to Engage and Inspire Adult Learners I highlight 11 adult learner tips that will give you the ability to engage and inspire adult learners, as well as to overcome the obstacles that are often associated with educating or training adult audiences.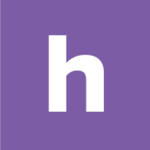 Homebase
Make work easier. Running a small business has never been harder. Homebase helps with free tools to track time and manage your team.