The Action Mapping Benefits In eLearning

As eLearning professionals, no matter how hard we try, there are just some eLearning projects that aren't as productive or streamlined as we may have hoped they would be. For one reason or another they become disorganized and chaotic, which leads to missed deadlines, miscommunications, and unmet client expectations. However, there is a technique that can help you to turn even the most challenging eLearning projects into efficient and effective professional experiences. In this article, I'll share the 7 top benefits of using action mapping in eLearning.
Action mapping in eLearning benefits both employees and organizations by taking an advantage of an eLearning design strategy that identifies performance gaps and narrows them by incorporating into the online training material immersive and interactive eLearning experiences. Consider using the action mapping technique for your next eLearning project, in order to successfully meet the goals of your organization and boost your employees knowledge retention.
Now that you know the many benefits that action mapping offers to your eLearning course, read the article How To Integrate Action Mapping in eLearning Courses to find out ways to improve your workflow and streamline the design and development process of your next eLearning deliverable.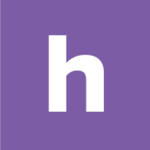 Homebase
Make work easier. Running a small business has never been harder. Homebase helps with free tools to track time and manage your team.