How To Distribute And Maximize Your Content Marketing Efforts
Content cannot succeed in a vacuum. Great content without equally great distribution is like an opera under the ocean, it might be incredible, but there isn't much applause without an audience.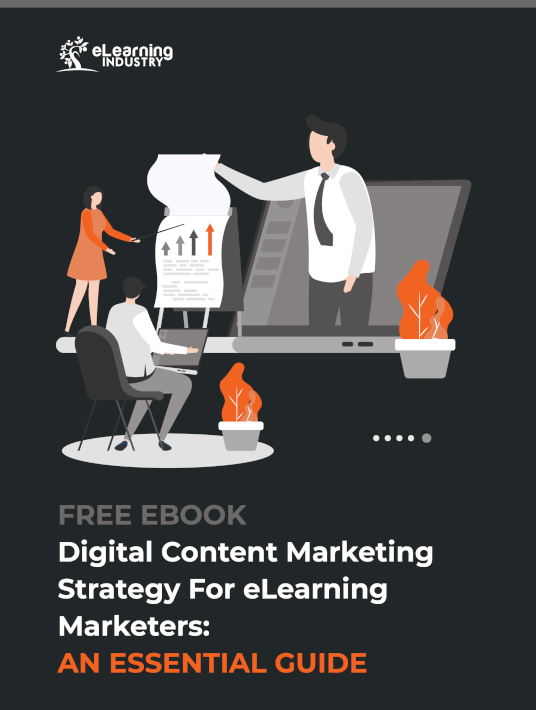 eBook Release
Digital Content Marketing Strategy For eLearning Marketers: An Essential Guide
Find out what to consider as eLearning Marketer when developing your Content Marketing plan.
Simply sharing content on social media platforms does not count as an effective distribution strategy, though. Anyone can publish something online, but it takes more forethought to place that great content in front of people who are eager to consume it and convince them to share it with friends. By giving content a little push, marketers can transform their creative genius into measurable revenue.
Measuring The Effectiveness Of A Distribution Strategy
Like many aspects of marketing, the best distribution strategies rely on data rather than intuition. Companies need to know what successful distribution looks like. How success differs from one industry to the next is also important. Your content marketing efforts depend on the distribution channels you will choose. Writing good content is not enough. You have to share it with the world to make it count to your advantage!
If you're interested in marketing your eLearning platform, for instance, start by searching online for information about your platform. What comes up? The first page of Google results is the most important. The first few results even more critical, but there could be a few hidden nuggets of information buried on other pages. Enter this information into a spreadsheet, noting the positives and negatives of relevant results. Analytics tools can amplify this process and help you detect patterns in your data.
Find Ways To Make Prospects More Engaged
You need to differentiate between mentions and engagement. Plenty of brands collect likes and views, but that information is not as valuable as it might seem. Companies that have active user bases and message boards are far more effective at branding online. Focus on engaged customers and prospects instead of passively interested parties.
During this process, weed out the social media platforms with middling results and focus on the ones that bring in the most traffic. Run tests to see which geographic areas are most interested in your brand. Then double down on those engagements. Learn everything about customers' behavior. Including what time they are online is also crucial. It will help you create a strong core of knowledge to build your distribution strategy around.
While you're at it, set appropriate targets that reflect this high-quality research. Don't settle for passive upticks in engagement — prioritize follows, user activity and sales. Poll your audience members to get a feel for their perception of your content; then, use their feedback to make every offering more effective than the last. An informed distribution strategy is a profitable one.
Paid Vs. Organic Distribution
Measuring the effectiveness of the strategy is essential, but it's not much fun if the metrics don't look impressive. To boost the right numbers, marketers should understand the difference between paid and organic distribution. They also need to learn how to get the most from both.
Organic distribution includes everything that doesn't involve you receiving a bill. When people talk about a brand, that's organic reach. Even when a company representative joins the conversation, the outreach still qualifies as organic. The key here is zero investment in money.
Website ranking and domain authority take a lot of time to yield. Thus, it'd be better if you take advantage of other respected industry-related websites. Their already high organic traffic will be useful to you as well. This is a hybrid option of organically acquired, paid traffic. It will give you the chance to showcase your solutions to your buyer personas. This process needs less budget than creating multiple extensive articles, that would potentially rank on a good position in the next months.
Paid distribution, meanwhile, allows marketers to use social media promotion. Google AdWords and similar vehicles can help optimize their tactics. As the name implies, marketers pay these companies money to boost their results. One wise option is to seek paid distribution of your content with well-known and globally respected trade publications. In the case of corporate eLearning, eLearning Industry would be your top priority if you want your content to organically acquire net new audiences for you.
Why You Need To Combine Distribution To Maximize Your Content Marketing Results
The best plans blend organic and paid distribution to get the best of both worlds. Start with organic to establish a baseline for engagement metrics. Track performance for a few days, and then infuse your original posts with some well-placed ad spend. Invest more in the pieces that already have high engagement rates to maximize your success within larger audiences.
Occasionally, a piece of content is so special that it justifies paid spending right off the bat. This might be a whitepaper, a gated eBook, or an infographic that turned out particularly well. Original pieces of high-value content benefit from a big entrance. This can sometimes lead to organic media coverage or backlinks from other sites.
Whether organic or paid, the best content distribution strategies rely on smart marketers who know when to evaluate and when to act. Combine outreach tactics with precise targeting to further the reach of content deep into consumer bases that are interested in what the brand has to say. The more genuine the interest is, the more likely audience members are to become paying customers.
How To Distribute Content Beyond Social Channels
Thousands of guides focus solely on the best ways to distribute content via social media. This tactic is key to getting results from your content marketing efforts. While social media is great, it's only one tool in a whole workshop of content distribution, marketers would be foolish not to use the rest of their arsenal.
Consider the following tactics to distribute your content without relying on social platforms:
Personalized Communications
Pick prospects on your email list who are most likely to engage with a piece of content and send it to them directly. Not only does this make selected targets feel special, but it also leads to higher open rates and click-through rates.
Sales Enablement
Encourage salespeople to leverage content in follow-up emails with prospects. By developing a library of relevant content, marketers can help their sales teams answer a variety of questions and close more deals.
Guest Posts On Niche-Specific Online Communities
Why limit the content to your company blog? Reach out to eLearning publications and offer to share some insight. Stay away from promotional language, editors hate that. But do make it clear that your company is in the know. Guest posting on targeted online communities will help you increase thought leadership over specific topics. Why? because this is where your buyer persona spends time reading. For instance, the services you offer as a company and even increase your lead generation potential providing free educational resources to readers.
Influencer Partnerships
Ask eLearning influencers to feature new content on their channels. Influencers have their own audiences to please, however, so be considerate of the type of content you send to different influencer channels.
Employee Profiles
Your employees have vast networks both within the office and elsewhere. Encourage team members to include links to new content in their email signatures, or on professional networks like LinkedIn. This seemingly small step helps boost the reach of new content and introduces new audiences to your brand.
Leveraging Old Articles To Boost Your Content Marketing Efforts
These tips are just a few components of a comprehensive distribution strategy. Once your library of content starts to swell, dig into the archives and repurpose old content for new purposes. Republish on LinkedIn, and include a call to action that encourages readers to engage further with the brand. Keep looking for opportunities throughout the business, sales, service, and everywhere in between. It will help you leverage content in fresh and creative ways.
Your Content Marketing efforts serve the purpose of improving conversions using a very strategic approach, connecting and supplying leads and potential customers with real value. Download the free eBook Digital Content Marketing Strategy For eLearning Marketers: An Essential Guide to delve into an excellent method to start building long-lasting relationships by establishing trust, and see conversions skyrocket by giving users the information they need to make an informed purchasing decision.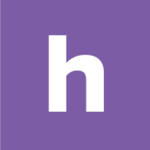 Homebase
Make work easier. Running a small business has never been harder. Homebase helps with free tools to track time and manage your team.