eLearning Course Marketplace Directory: 8 Overlooked Reasons To Get Listed
Online directories are the yellow pages for the digital age. They contain listings organized by category, keywords, or features/functions. They also have a search function that allows the users to narrow down to the exact page they are looking for. This makes them the ideal marketing tool for eLearning course eShops that want to promote their services online. Search engines, like Google, even retrieve information from different online directories and list them as search results. As such, they provide the added perk of SEO so that you can increase your online visibility. Here are 8 reasons why you should have a business listing in eLearning Industry's top eLearning course marketplace directory.
1. Establish A Stronger Online Presence
Online presence is crucial for any eLearning business. Search engines generate search results from online listings. If your eLearning business appears in prominent directories, then it tops the rankings so that you can steal the SEO spotlight from competitors. More often than not, the listings displayed are not up to date and need rectifications. Data from online directories is shared. Search engines like Yahoo access data from different aggregated sources before putting them up for display. By getting an eLearning course marketplace directory entry, you boost traffic to your website. Moreover, you increase your local online visibility.
Benefit From Our Niche-Specific Directory
Create your business listing to increase brand awareness and reach targeted buyers!
2. Get Reviews For Your eLearning Course Marketplace To Increase Social Proof
Client feedback is crucial, and online business listings allow appraisals for companies. Although many businesses fear online listings because of bad reviews, favorable testimonials and ratings can significantly improve your eLearning brand's credibility. If an interesting review goes viral, it may translate into increased traffic for your website. Moreover, through this eLearning feedback system, companies know what they need to improve and how to satisfy the needs of clients better. Plus, when you include client reviews for your eLearning business, you can increase your PPC campaign conversions. Getting reviews in a niche-specific directory could be even more beneficial for your eLearning business. Why? Because of the target audience that a niche-specific directory has.
3. eLearning Course Marketplace Directory Listings Provide Comprehensive Information
From the online directory, users can identify how good an eLearning marketplace is. When checking the information on the directory listing, eLearning professionals can learn more about the features that a particular eLearning course marketplace offers. They can confirm if the duration of an eLearning course is shown and how the instructors offering the courses are presented. All this information in one place reduces the hassle of making inquiries. Finding an eLearning course marketplace that meets the eLearning course developers' needs is done fast and easy.
Each entry in the directory is linked to a website. Thus, prospects are able to quickly click-through to your landing page to learn more. Being included in a top eLearning course marketplace directory can help eLearning professionals find your business without hassle. Those who want to promote their courses to be exact are constantly searching for a marketplace to add their work. An eLearning course marketplace directory describes each company comprehensively. It does that by considering the objectives and all the additional learning prerequisites, making it the ideal place to get discovered.
4. Boost Your Search Engine Optimization
The goal is for your eLearning marketplace to appear on the first page of search engines' results. That way, you are more likely to attract traffic to your website and increase conversions. By having your eLearning course marketplace in online listings, you boost your Search Engine Optimization (SEO). This means your web content will rank higher in the results for relevant searches. For example, when a prospect types targeted keywords into Google, the eLearning marketplace directory listing allows you to achieve the prominent placement you deserve on the SERP.
An insider tip to get the most from your online directory listing…
An effective SEO strategy hinges on keyword selection and strategic placement. Don't overstuff your listing with so many keywords that it's unreadable. Keep it organic by choosing 3 to 4 keywords and incorporate them organically.
5. Market Your eLearning Course Marketplace To Targeted Masses
Online directories are a marketing platform. Listings have thousands of visitors who are potential clients. This huge traffic can translate into huge revenues. Moreover, investors also check out online directories to identify potential investment opportunities. For example, third-party course developers and providers who would like to add your offerings to their catalog for a premium. Ultimately, online directories streamline marketing efforts. They advertise your eLearning course marketplace to a target audience that has a high probability of converting. This ensures all the traffic and inquiries on your website come from interested clients instead of casual visitors.
Benefit From Our Niche-Specific Directory
Create your business listing to increase brand awareness and reach targeted buyers!
6. Build Trust And Credibility Among Your Target Audience
People like full transparency. They respect eLearning organizations that are ready and willing to disclose their eLearning business's selling points, benefits, and requirements. As well as a complete company bio and contact info. All these details are included in your online eLearning course marketplace directory listing. Therefore, it helps you build trust and credibility. Especially, when it's prominently featured on a well-known site such as eLearning Industry.
7. Reach Bigger And Broader Audiences
eLearning Industry gets more than 600,000 visitors every month. This means that your eLearning course marketplace gains maximum exposure. What's more, you get the chance to tap into new audiences. Namely, eLearning professionals and online learners who aren't familiar with your eLearning course marketplace brand. But that's all about to change. The listing tells them everything they need to know about all the perks and what they'll be able to achieve by choosing your product or service. Organizations also use the eLearning course marketplace directory to find new eShops when looking for online training courses.
8. Reduce Μarketing Εxpenses
You may not have much money to spend on promoting your eLearning course marketplace. However, listing your eLearning marketplace in a niche-directory can help you achieve the desired results by spending a tidy sum. This is because it relies on inbound marketing. If you list your eLearning course marketplace, prospects will continue to click on it for months to come. You can even update it to add new features or USPs to expand your market reach. In short, an online eLearning course marketplace directory gives you the opportunity to reduce your promotional spending and improve resource allocation.
Online directories strengthen your online presence and help you gain reviews. They provide the necessary links and give short descriptions of your eLearning company. In addition, they offer up-to-date, comprehensive information about your eLearning course marketplace. This can help you promote it, while at the same time boosting your SEO. If you still haven't put up your company in an online directory listing, what are you waiting for? Register your eLearning course marketplace today, and start building the buzz.
Click here to add your eLearning business listing to our online directory and discover how eLearning Industry can help you promote your eLearning services.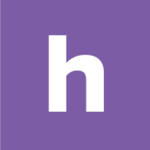 Homebase
Make work easier. Running a small business has never been harder. Homebase helps with free tools to track time and manage your team.