How To Use Buyer Personas To Create Targeted Content Marketing For Your LMS Company
Buyer personas allow you to personalize content marketing and tailor it to suit the needs of your target audience. They help LMS companies understand the habits and behaviors of prospects. Thereby, equipping them with the knowledge they need to maximize their marketing potential. A buyer persona should reflect the description of your ideal consumer. This includes their demographical information, ranging from background to hobbies. In an increasingly ad-heavy world, connecting to customers and focusing on their unique needs are top priorities. Here are 6 tips to use buyer personas to create targeted content marketing for your LMS company.
1. Follow The Buyer's Journey
Consider which stage each individual is in in the buyer's journey to help you tune your message to the target audience. Here's how you can use buyer personas to create targeted messages for each stage:
a. Building Awareness
A buyer in this stage realizes a problem and starts seeking solutions. Do not focus on your LMS company or product. Focus on helpful content such as guides, educational or inspirational content. Optimize all content for search engines.
b. Evaluation- Consideration Stage
Buyers evaluate different solutions to a problem. Come up with engaging content for your buyer persona to use. This will draw the interest of potential customers to your LMS organization.
c. Making The Final Decision
The buyer selects a solution. In this stage, the content needs to be brand specific. Showcase your USPs, and use buyer personas for product features, demos, and testimonials. Include payment methods for those who are ready to seal the deal and purchase your LMS product.
2. Avoid Telling Prospective Customers What Is Valuable
Most marketers focus on coming up with content that appeals to everyone. What they do not understand is that value is a personal thing. I might choose an LMS company because of its advanced reporting features. Someone else will choose it because they value the online asset library and responsive design features. Therefore, you cannot use buyer personas to communicate value to prospective customers. A buyer persona will help you come into close contact with the personal values, insights, and motivations of customers. However, you should not use this information to create messages that are too narrow, as this might make some customers feel left out. Always have in mind that consumer attitudes and preferences vary when creating targeted messages. Ensure that you focus on a broad range of preferences and USPs when crafting your content.
3. Have Several Buyer Personas
Benefits that attract one target group may not appeal to others. We tend to define target audiences based on broad characteristics (demographics). However, you must also consider the subtle differences among these groups. As such, you can develop numerous buyer personas that more accurately categorize your prospects. This way, a majority of your site visitors will find the content useful for different reasons. In return, they will spend more time on your sales page, learning about your Learning Management System and the benefits your products can bring instead of clicking away because the content fails to connect with them or their online training objectives.
4. Solve A Problem
As I mentioned earlier, value varies from customer to customer. So, how can you develop an all-inclusive content marketing strategy that emphasizes your LMS product's distinct value? The key is to focus on problems that create a common thread. For each customer persona, make a list of the problems or challenges they currently face, as well as how your LMS can help them overcome the obstacles. Then identify which pain points they have in common. These will be the core message for your promotional content. You can also cover the remaining problems that don't overlap to a lesser degree, as you don't want to exclude certain groups.
5. Fine-Tune With Focus Groups
There are a variety of ways to obtain customer data in order to create personas, such as site stats, purchase histories, and surveys. However, one of the most effective techniques is focus groups. Invite a small group of customers to participate in a feedback session. This can either be done in person or online, using video conferencing software. Take the opportunity to fine-tune your customer personas and reevaluate your content marketing approach. Ask targeted questions regarding spending habits, training needs, and benefits they look for in an LMS platform.
6. Identify Key Personality Traits
The mistake that most LMS marketers make is focusing on the professional side of things. It's true, their online training goals, budget, and size of their workforce all play a crucial role in the selecting process. However, their personalities underlie every buying decision they make. For instance, certain consumers may be drawn to an article or guide because it speaks to them on a personal level. It's conversational and light with touches of humor, just like them. It also seems to capture the essence of what it's like to be a busy executive who's always pressed for time and looking for ways to find balance. In other words, your content has had the desired effect because it features their personality traits and perspectives.
Ensure that your buyer persona speaks the language of prospective customers. Develop sales scripts that strike the right tone and resonate with your target audience. In fact, you may want to create a 'cheat sheet' that features the main points for each customer persona. This makes it easy for every member of your marketing team to customize content based on prospects' traits and buying habits.
Broaden your market reach by promoting your LMS through eLearning Industry. Your product will be prominently featured in our online directory and you retain complete control of your marketing budget thanks to our transparent geolocation bidding PPC advertising.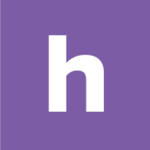 Homebase
Make work easier. Running a small business has never been harder. Homebase helps with free tools to track time and manage your team.