Excited To See The Best eLearning Marketers For 2021?
Since COVID-19 came into our lives, more and more businesses had to adapt. This, obviously, took effect on a global scale, and eLearning companies had to find new ways to keep up. But how do you keep team performance high during all the uncertainty?
Embracing innovative solutions and thinking out of the box are key to marketing success and business growth. And, passionate leaders show constant advancement in marketing every step of the way. How? By helping their teams steer their organization through adversity.
The pandemic, and the economic crises that came with it, put to the test how well leaders understand, analyze, and respond to changes. Not only in external but internal environments as well. Most importantly, all this transformation helped realize the need to drive a rapid revenue recovery in the eLearning space.
Let's see in what ways they managed to overcome the difficulties and boost revenue no matter how unexpected it seemed.
Which Were The Criteria When Choosing The Winners?
The eLearning landscape is ever-changing, and since 2020, everyone is switching to remote solutions. This constant evolution has brought the opportunity for eLearning brands and marketers in our niche to get more ROI from digital marketing.
On that note, we've decided to uncover the most influential marketing leaders in the eLearning industry! We've taken a look at events, conferences, activity, engagement with the audience, course, and software impact in a quest to find the most influential marketing leaders in the eLearning niche for 2021 thus far.
Selection criteria:
eLearning marketing focus
Clear strategic thinking
Creativity and innovation
Tangible results and outcomes for each business
Clearly defined Unique Selling Proposition
We run a campaign to promote the awards that were taking place and started receiving nominations. Marketing leaders could nominate themselves as well as top members of their marketing team leading projects. Then, the nominees had to make a clear case as to why they should get featured as a Top Marketing Leader.
Finally, we've got the results.
Please let me note that there's no particular order as to how we feature each winner. They all rock and deserve massive recognition for their spectacular accomplishments.
Here are the eLearning marketing front-runners that show us the way to success!
The Top Marketing Leader Awards List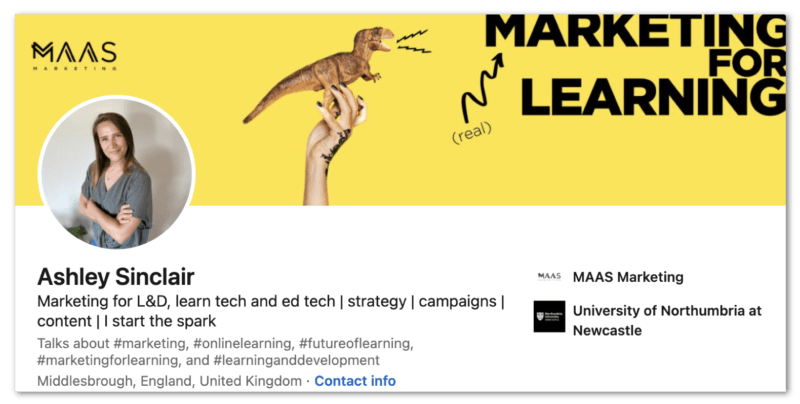 Ashley Sinclair is the sole owner of MAAS Marketing, a specialist digital marketing agency focused exclusively on the world of learning. She is driven, motivated, and committed to her trade and her clients.
She's incredibly passionate about enabling and helping facilitate change in her industry, which has truly helped her foster more long-term, meaningful relationships with her clients. She's rapidly grown her business despite the turbulent economy and market uncertainty. Ashley consistently delivers high-standard results for her clients. A (frankly insatiable) hunger to learn and progress has ensured she has readily devoured every learning opportunity at hand. Hence, she has swiftly applied this learning to her business to enable swift adaptation, evolution, and change.
Ashley is also very emotionally intelligent, kind, and compassionate. She's not afraid to be a business owner who is candid, open, and honest. We believe these qualities make for a formidable leader, and her successes so far substantiate this. Ashley is a credible, consummate professional who is dedicated to her industry. We believe her success with MAAS since its launch is a testament to her drive, ambition, and talent.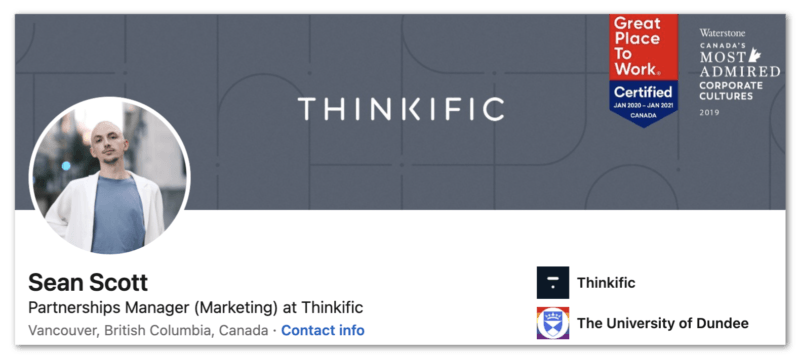 Sean is an innovative professional who has more than six years of experience. At the moment, he is the Partnerships Manager of Thinkific. The team at Thinkific is developing an incredible product that empowers course creators around the globe to learn and pursue success together while working collaboratively. Sean is focused on using field and partner marketing strategies to enable sales teams to accelerate business growth. At the same time, his efforts help product teams reach their audience, leading to the improvement of the final product delivery.
He can lead and think strategically. He works to develop local and global go-to-market plans constantly. In addition, he's set on running B2B events online and offline. Through his strategies, Sean manages to increase revenue by driving partner programs. Above all, his data-driven lead generating and nurturing campaigns have brought great results for the company.
The team at Thinkific is passionate about helping its customers grow their businesses through education. As a member of this team, Sean cares deeply about doing meaningful and innovative work. He makes sure that Thinkific's USPs reach thousands of independent experts and companies. Sean's goals ensure that clients know that they can use Thinkific to quickly create and deliver stunning online courses on their own sites.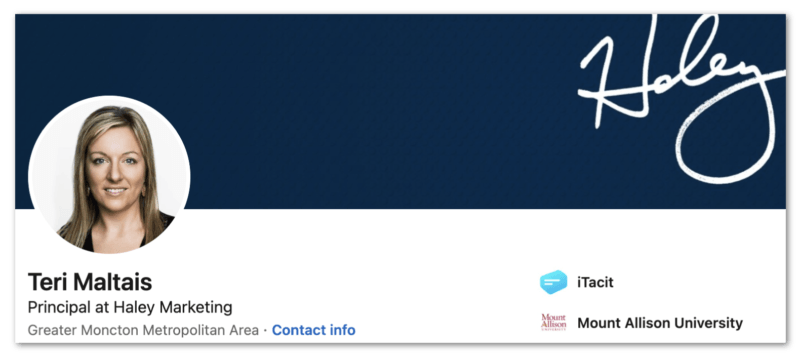 Teri Maltais leads a small but mighty marketing team at iTacit. From the East Coast of Canada, Teri has built a robust marketing program from the ground up, generating demand and awareness for the digital workforce platform and Learning Management System. She specializes in scaling digital marketing programs for disruptive industrial and commercial technology solutions.
Teri has 15 years of demonstrated marketing success. She is an experienced and disciplined marketer with a proven ability to construct scalable digital marketing processes and teams; all efforts focus on supporting organizational goals. She has established a track record of delivering on strategic marketing KPIs such as ROI and leads generated. Before iTacit, Teri was instrumental in three successful exits. She is pragmatic marketing certified, inbound marketing certified, and holden sales certified.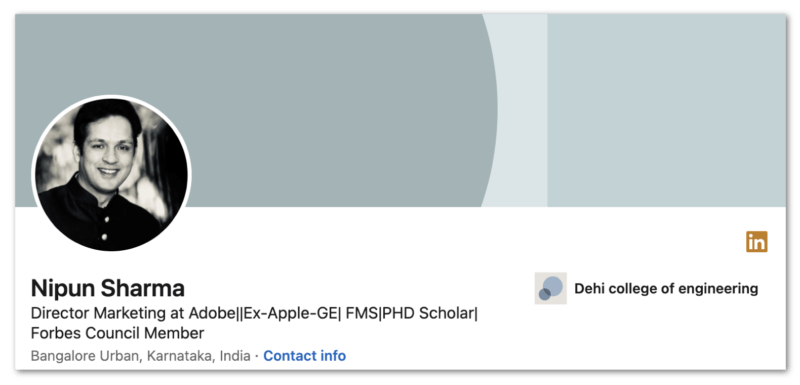 Nipun is the Director of Marketing at Adobe with 18 years of experience in sales and marketing at companies like Adobe, Apple, GE, and Hughes. He has executed 50+ integrated campaigns. Marketing being his passion, he is currently also pursuing a Ph.D. in Marketing on Data-Driven Decision Models. In his career, he has built hi-trust and hi-recall brands such as Adobe Captivate Prime from ground zero.
He has received recognition for being an innovator and growth driver. Nipun has written and published many articles and papers on eLearning media and spoken in forums such as the Workforce conclave. Nipun launched Adobe's first enterprise SaaS LMS and was able to take it from its inception to being recognized as one of the top LMSs in the world thanks to his marketing adeptness. He also conceived and spearheaded the new Adobe eLearning Community. His leadership has made the Adobe eLearning Community a central hub for eLearning professionals across the globe.
He has orchestrated major eLearning events such as Adobe eLearning Conferences, which were attended by participants from 125+ countries. As a response to COVID, Nipun changed the strategy and brought to life some of the world's biggest vendor-hosted virtual events, such as Adobe eLearning World. Also, he launched the first-ever Online Professional Certification for Adobe Captivate to help customers learn Adobe tools without leaving the comfort of their homes. The virtual events, as well as virtual training programs, have received wide acceptance globally.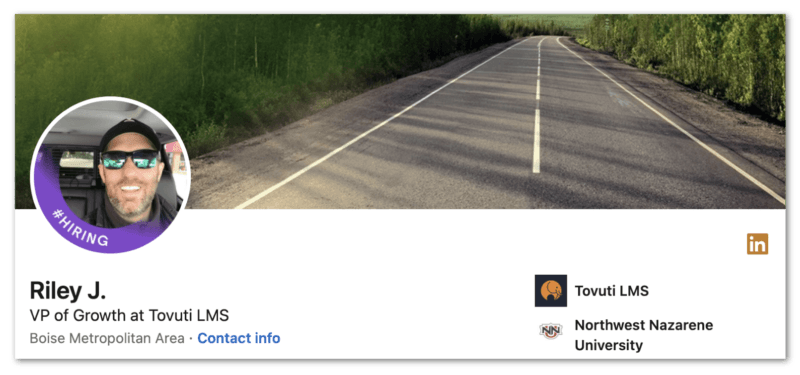 Riley is the VP of Growth at Tovuti LMS. He is an accomplished sales and business development strategist, experienced in driving sales and tapping into new business opportunities. He fosters relationships with executives and key decision-makers and he creates strategies that accelerate revenue growth within competitive markets. Along with that, he offers an impressive record of success steering marketing and driving sales and revenue acceleration to achieve desired results. Additionally, Riley brings a proven track record in managing the pipeline/book of business and sales forecasting.
As a top-performing leader, Riley surpasses goals, increases revenue generation, and establishes strategic relationships while achieving the desired outcomes. He succeeds in determining client needs and requirements through effective communications.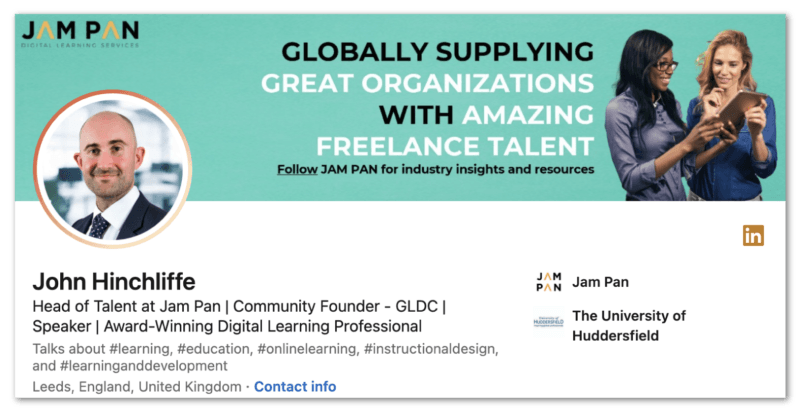 John Hinchliffe is the Head of Talent at Jam Pan. Apart from being an internationally recognized award-winning digital learning expert, he brings over 13 years in the industry. Jam Pan is one of the best global on-demand digital learning marketplaces.
John has a proven record of connecting your digital learning needs with the right expert freelancers and agencies. He is also the founder of the Global Learning and Development Community. Plus, he has served on the Board of Directors for the eLearning Network. He is a current finalist for the Learning Giveback Award at the LPI Learning Awards 2022. All the above are proof of his continued efforts to help others in the Learning and Development industry.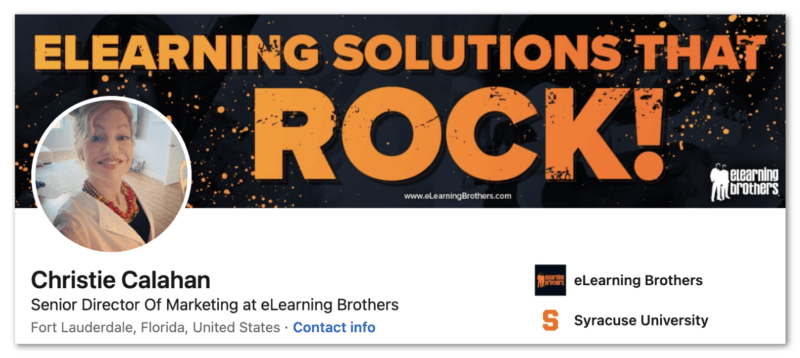 Christie Calahan is the Senior Director of Marketing at eLearning Brothers and previously served as the Director of Marketing at Trivantis. Before working in eLearning, she spent ten years working for major ad agencies working for Fortune 500 brands. She has also been a partner in two tech companies and worked in the marketing department at The New York Times. Since moving into eLearning, her articles and whitepapers have appeared in various publications covering learning and Virtual Reality topics. She was also nominated for The Software Report's Top 50 Women Leaders in SaaS of 2020.
Christie has helped rack up several awards for eLearning products. Within the first year of employment at Trivantis, she secured five high-profile product awards, including the EdTech Breakthrough Award for Authoring Tool of the Year for Lectora, and a Brandon Hall Group Excellence in Learning award for CenarioVR, its first product award ever. Since then, she has also helped secure over 25 product awards, including a Best Advance in Content Authoring Technology Brandon Hall group award for the eLearning Brothers authoring suite, and numerous top product lists for niche publications.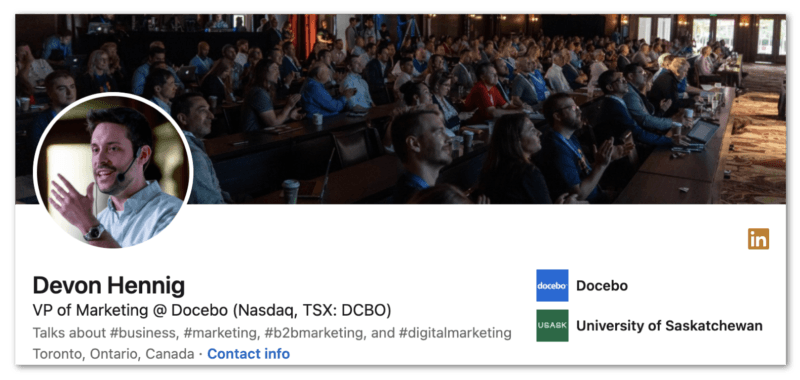 As a creative kid with a thing for numbers, Devon Hennig stumbled into marketing unexpectedly and has loved it ever since. From 2012 to 2020, he led the demand generation team at Vendasta—an eCommerce company in the heart of "Silicon Prairie." There, he played a crucial and active role in the leadership team; his effort managed to scale the business from 30 to 400+ people. In fact, the company was transformed into one of the fastest-growing tech companies in North America.
Today, he is VP of Marketing at Docebo (Nasdaq: DCBO, TSX: DCBO), an enterprise-focused learning platform designed to make customers, partners, and employees love their learning experiences. Beyond his software career, he is a published author and passionate instructor. Not to mention, he has written six books and taught at the University of Toronto as a sessional lecturer. It's this blend of business and creativity, art and commerce, that fuels his curiosity and numerous side hustles. What's more, he has built efficient sales and marketing engines for all sizes of businesses during the last ten years.
As VP of Marketing at Docebo, he attracts enterprise customers. His goal is to create world-class learning experiences for brands like Uber, AWS, Walmart, Bose, DocuSign, and more. In the last several years, he has overseen several projects. He manages to stay current with the entire marketing stack while managing teams of more than 50 marketing specialists. SEO and SEM are yet a few more of his skills, focusing on growing organic traffic. He focuses on developing content that stands out, as well as organizing and hosting international events and summits. Devon knows that it's all about storytelling, from articulating a company's purpose to launching new products. And, he delivers to a T!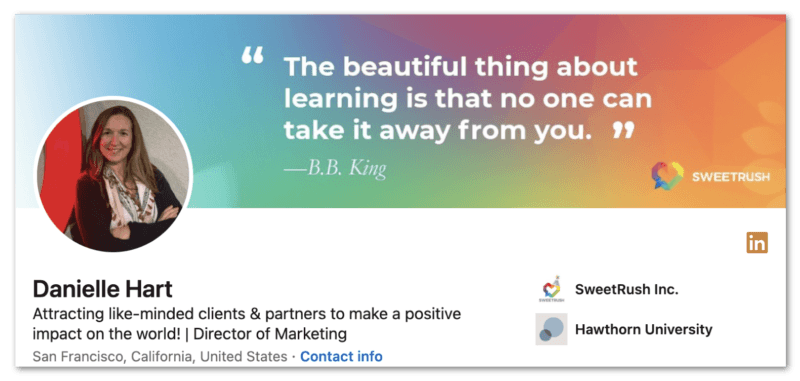 Danielle's story is one of marketing success, a story that has resulted in the dramatic rise of a brand. With a degree in journalism, she entered the world of L&D joining SweetRush in 2004. She started as a project manager setting up SweetRush's Solution Architecture team and in 2014, she began marketing from scratch. She knows L&D inside out, from ID to a hands-on and true understanding of the market and the challenges of clients. Her annual trends compilation is always in-depth and insightful.
She has manifested remarkable results, and she has built and led a team that has catapulted SweetRush's brand into the limelight. Under her leadership, SweetRush has not only won a remarkable array of awards but is also known to have heart and an abiding aspiration to positively change the world. Danielle has crafted this image, and as a result, SweetRush has attracted the world's most successful companies into its client roster. Plus, some 35 non-profits that SweetRush has helped to heal the underserved and the planet.
As a testament to Danielle, a few days back (after winning 22 Gold Brandon Hall awards), SweetRush won the Gold Stevie Award for Leadership or Skills Development Solution Provider of the Year. But…it gets better! That was the highest-scoring nomination in the entire 2021 Stevie Awards for Great Employers, and thus SweetRush also won the Grand Stevie Award for Highest-Rated Nomination of the Year.
Marketing done right is not about coordinating events or catchy phrases but distilling and promoting a brand in a holistic and authentic manner, and for letting the world know who you are, not just what you deliver. It's a tough goal, but Danielle has accomplished it. And as a result, the SweetRush brand has risen.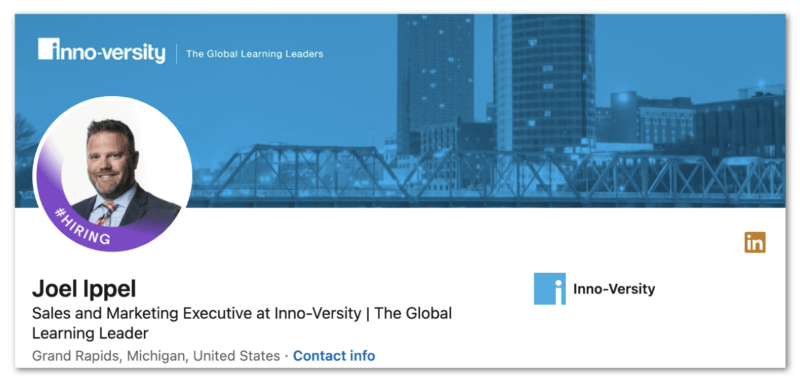 Joel has been a marketing leader for over 20 years. He has focused on innovative ways to build value for the organizations he has supported during his career. His teams have been spread across many marketing disciplines, including digital, inbound, email, web/SEO, content, and event marketing. Before joining the eLearning industry, he spent 15 years at a global technology company. There, he led various corporate initiatives, including brand integrations, M&A support, and the development of a marketing operations team.
He joined the custom eLearning content provider, Inno-Versity, in late 2019. Joel has applied his experience to further the growth of their organization. Under his leadership, the Inno-Versity team has experienced significant revenue growth, more formalized sales and marketing processes, and innovative methods of lead generation. His team at Inno-Versity has launched several new initiatives, including social strategy, demand generation, and content marketing. The team has produced many thought-leadership pieces in the last year, including case studies, eBooks, webinars, and podcast episodes.
More than simply matching the marketing output of its competitors, under Joel's leadership, Inno-Versity has set itself apart in innovative ways of communicating. Rather than the typical eBook, Inno-Versity has created a narrative style, telling the story of a fictitious company and its learning team as they find their way through a series of learning challenges! The narrative continues through four eBooks so that they tell a complete story.
Under his leadership, inbound lead creation has grown substantially, resulting in considerable year-over-year revenue growth and many net-new client relationships. Strategically, his team has increased its focus on go-to-market clarification, brand positioning, and marketing operations. Inno-Versity has been recognized by several industry organizations for their expertise and innovation, including eLearning Industry and Brandon Hall Group.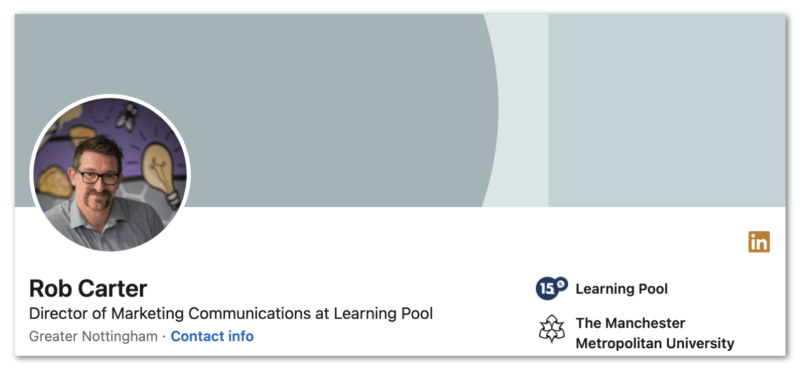 Rob is Learning Pool's Director of Marketing Communications. He provides marketing leadership across all facets of Learning Pool's brand, products, and technologies. Rob holds a Master's Degree (MSc) in Marketing Management from Manchester Metropolitan University. He is currently working through a mini-MBA delivered using Learning Pool's own technology and accredited by the University of San Diego.
His marketing career started in the late 90s. He has also worked in the media sector for a significant time. Rob is particularly skilled in marketing management and digital strategy. Plus, research and market planning are his top skills. Last year, Rob led his team to a Gold win for Best Marketing/PR Team in the International Brilliance Business Awards. When he's not in the office, he tries to balance family life with a passion for cycling, hiking, traveling, and all things outdoors.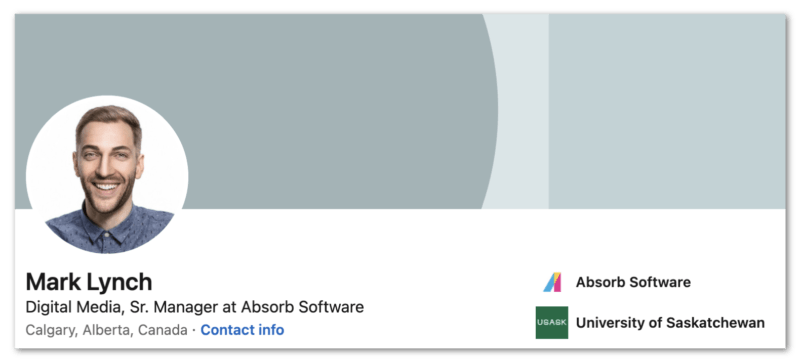 Mark Lynch is the Digital Media Senior Manager at Absorb Software. He has been with the company since he started as a Marketing Manager (2015). He has worked on lead generation programs and multiple marketing campaigns.
He's constantly on the run to help bring on the next phase of Absorb's growth. Through his efforts, Mark has supported the acceleration of Absorb's innovation track record. He ensures that the company doubles down on its roots in its intelligently crafted software. This way, the team enables its customers to create learning environments that match the sophistication and complexity of their organizations.
Mark is one of the front runners of the rapidly growing Absorb customer base. The team's efforts address diverse use cases and learner audiences. As an experienced member, he's doing everything in his power to get the word out that this scalable SaaS platform has a relentless customer focus. Besides, this is what sets Absorb up for continued success. The LMS market is highly competitive; however, Mark's efforts have helped Absorb gain the recognition it needs to rapidly scale its revenue and profits. And, he will keep supporting the company's market-leading position with all he's got.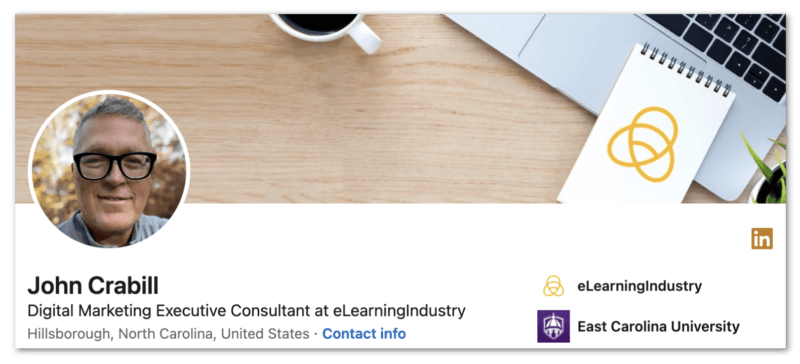 John is a life-long business learner with over 20 years of experience in marketing, eCommerce, and creative direction. So, he's a great fit as a Digital Marketing Executive Consultant for eLearning Industry Inc.
His role is to provide support, consultation, and encouragement to CEOs, sales managers, and marketing professionals while they manage and maximize their learning solutions and learning technologies businesses. John evaluates clients' digital marketing mix, explores lead-gen challenges, or shares what's working for peers and colleagues. He is honored to help hundreds of eLearning businesses.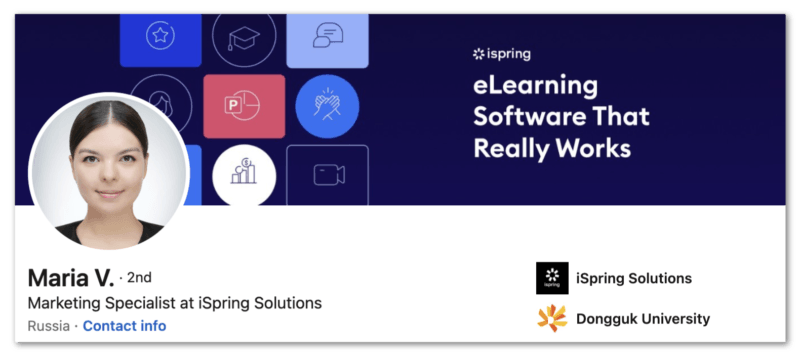 Maria is a Marketing Specialist at iSpring Solutions. She holds a Master of Business Administration from Dongguk University and a Master and a Bachelor in Economic Sociology from the Saint Petersburg State University. She helps coordinate with other marketing and sales professionals while implementing innovative campaigns either for branding or product launches. She's good at researching target audiences, recording data from campaign results, and overseeing media channels. In this way, she ensures the uniformity of the brand.
Maria works with creative teams to come up with branding ideas and graphic designs. She's onto it when it comes to promotional materials and advertising copies. She establishes and maintains relationships with new and existing clients mainly through networking and prospecting. She has a focus on creating innovative marketing campaigns. Plus, she builds and maintains relationships with new and existing clients. All through networking and prospecting. One of her goals is to approach customers through appropriate marketing channels, including content marketing and lead generation as one of the key strategies.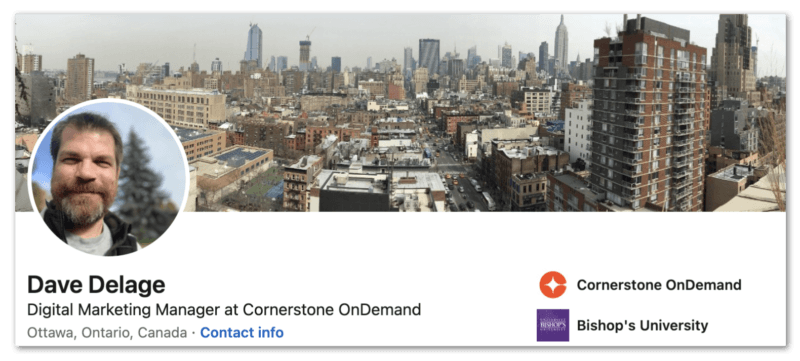 Dave brings on more than 20 years of web marketing experience in both the private and public sectors. In 2020, he joined Cornerstone and took over as a Digital Marketing Manager. Before Cornerstone, he was a Senior Manager for Digital Marketing at Saba Software. His specialties include demand generation, lead nurture, SEM, SEO, website strategy, marketing automation, marketing analytics, data analytics, advertising management, marketing strategy, and content development.
Managing the digital side of demand generation is one of his top skills. Apart from that, he oversees online advertising, webinars, PPC, and several market campaigns. Dave works closely with sales teams to maximize the sales funnel efficiency and output. He knows how to establish a strategy that effectively scales to reach both mid-market and enterprise audiences. This includes broad-based advertising, ABM, PPC, social advertising, automated nurturing, lead scoring and funnel reporting from the first touch through the closed deal and onto advocacy.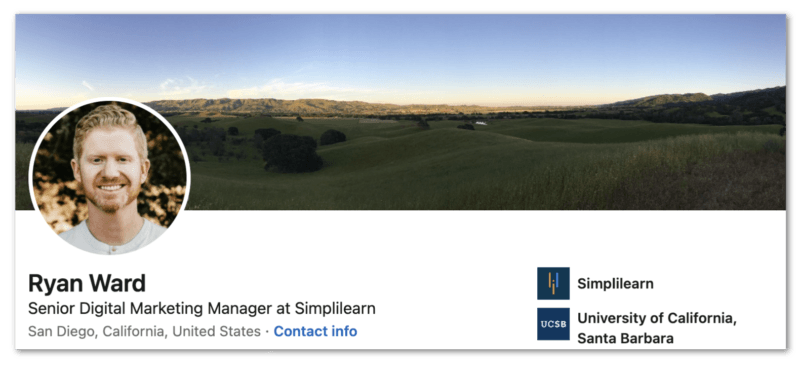 Ryan is an experienced marketer with 10+ years of experience executing successful marketing strategies in the fields of education technology, productivity software, and IT consulting services.
With a focus on B2B marketing, he is skilled in digital strategy and execution, sales enablement, outbound campaign development, and marketing automation. He enjoys working directly with his enterprise sales teams to develop targeted and focused lead and demand generation activities that result in high-quality sales leads, from ideation through execution and KPI measurement.
At his current role at Simplilearn—a rapidly growing online bootcamp provider of digital skills training—he leads all B2B marketing initiatives, supporting their global enterprise sales team and partners. This includes digital campaigns, live and virtual event sponsorships, B2B webinars, email programs, and third-party vendor engagements. Ryan attended the University of California, Santa Barbara, where he received his BA in Business Economics.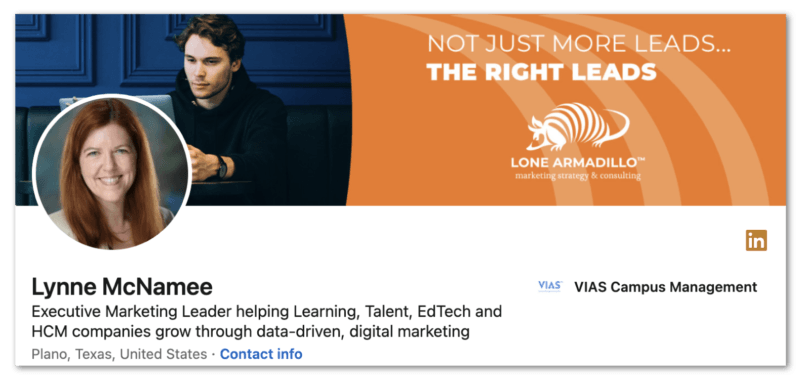 Lynne is a creative and strategic thinker who knows how to leverage data and technology. Thus, she leads innovative organizations to measurable results through inbound, social, content, video, and traditional marketing while building strong client relationships. As a top marketing leader, she is helping learning, talent, EdTech, and HCM companies grow through data-driven, digital marketing.
As the President of Lone Armadillo Marketing Agency, she has a proven record of helping companies increase their market share. She enables them to create sustainable growth and improve ROI by developing focused strategy, actionable plans, sustainable processes, and measurable tactics. Her values are honesty, integrity, and superior service. Lynne is passionate about providing honest and ethical marketing advice to business owners and professionals. Her insights will have a tangible impact on your organization's bottom line.
Working closely with sales to ensure profitable results and support sales targets is one of her top priorities. She can provide you with the strategic plan and execution strategy and make the process seamless. Lynne has the expertise to help you develop a multi-channel marketing campaign that focuses on your business objectives. She is constantly proactive in offering new ideas to stay ahead of your competitors.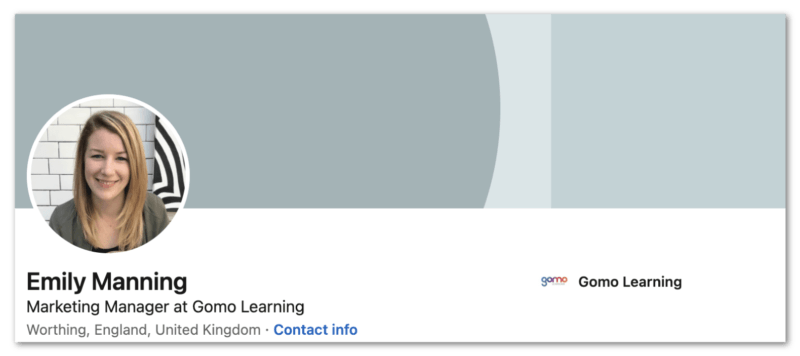 Emily is Marketing Manager for the eLearning authoring tool, Gomo Learning. She's working closely with the wider marketing team at parent company Learning Technologies Group (LTG) to ensure Gomo is always putting its best foot forward.
With almost a decade of marketing experience, Emily has been with Learning Technologies Group since 2016. During that time, she's worked across multiple brands in the LTG portfolio, including leading the marketing for LEO Learning, LEO GRC (previously Eukleia), and PRELOADED, before making the move to Gomo in 2019.
This breadth of experience across different eLearning tools and products, during a time of rapid growth at LTG, has given her a unique marketing perspective within the industry. Emily has a passion for campaign planning and project management. She enjoys working with talented people who love what they do, and who really care about ensuring that their product and service is the best it can be for the customer.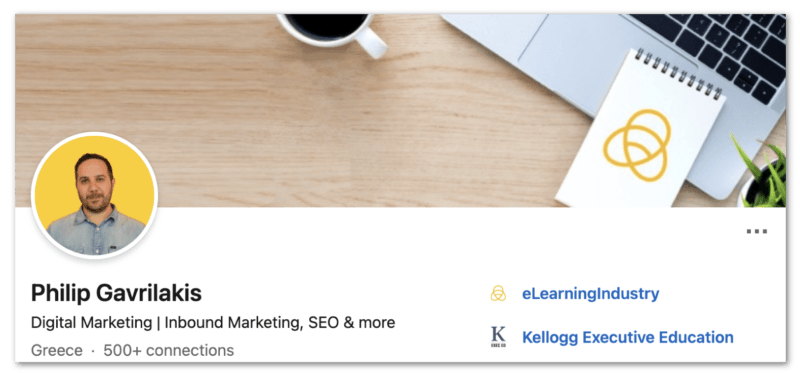 Philip is a dynamic, results-driven, and ambitious professional with 8+ years of experience in digital marketing. A well-rounded professional, competent to create and deliver effective multi-channel digital marketing strategies to drive growth.
As Digital Marketing Manager at eLearning Industry—the largest publishing platform in the eLearning and corporate training niche—he aims to develop marketing initiatives that will grow the community of eLearning professionals and also support the ever-increasing number of eLI's partners.
With a focus on SEO and content marketing, he designs extensive inbound marketing strategies to increase targeted website visitors, leads and online buyers for eLearning Industry and its partners. Philip holds two Master's Degrees in Digital Marketing and Strategic Entrepreneurship and various top-notch digital marketing certifications.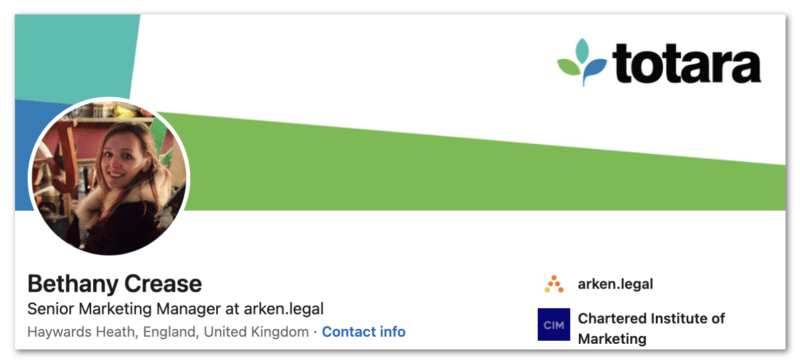 Bethany is currently a Senior Marketing Manager at Arken.legal software. Before that, she was a Marketing Manager at Totara Cloud. Some of her top skills include improving SERP position and web UX. She's utilizing SEO and digital campaigns to drive quality traffic and improve conversions. Targeting highly commercial audiences based on customer data and research is her expertise. She's utilizing digital and ABM tactics while following the latest marketing trends and strategies.
Bethany holds a BBA (Hons) in Business and Marketing from the University of Kent. During her career, she has worked extensively on repositioning and repackaging software solutions from on-premise and hosted to a more SaaS-focused offering.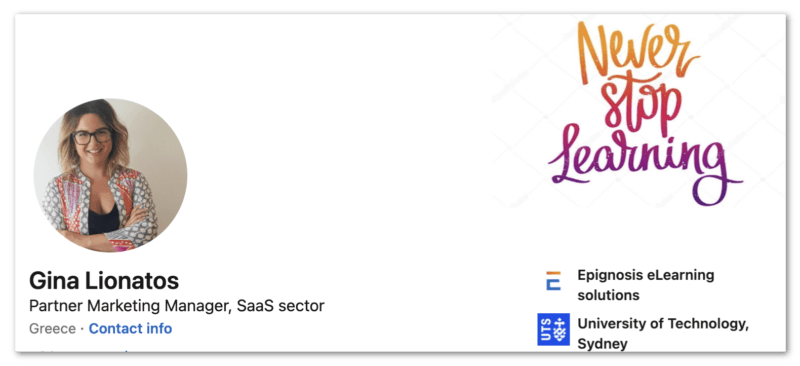 Gina has more than eight years of experience directing and implementing strategic advertising and communications campaigns for clients in tech, telecommunications, health, retail, luxury, and government. Her partnership approach has been a critical factor to her success in nurturing relationships into thriving strategic partnerships. Gina is always striving for a balance between creativity and structure. She manages to balance out her highly organized days with freelance writing about travel, gastronomy, and the people and places that fascinate her.
Since 2019, she's been a Partner Marketing Manager at Epignosis eLearning Solutions. Epignosis is a SaaS learning technology vendor whose mission is to democratize learning by making premium eLearning technology accessible and affordable. Their products include TalentLMS, a zero-overhead cloud LMS; eFront, a cutting-edge enterprise learning management platform; and TalentCards, a microlearning solution that delivers bite-sized training.
As VP of Marketing at AllenComm, Emma Hartsfield oversees a marketing team that has generated marketing-attributable revenue growth of more than 15% year-over-year for the last four years.
Emma is passionate about building businesses through understanding and communication, as well as the transformative impact of the learning solutions designed and developed by the AllenComm team. Her marketing experience has been gained predominantly in the Business-to-Business (B2B) environment while working with technology companies. Emma earned a Bachelor's degree in Business Marketing from the University of Utah in 2008 and her MBA from Florida State University in 2016.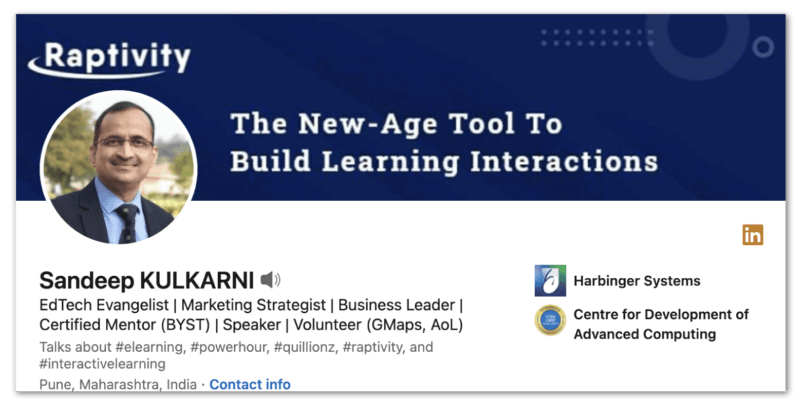 Sandeep Kulkarni is a versatile business and marketing leader with a progressive experience of 25+ years in EdTech and eLearning products, digital marketing strategy, and strategic engagements in 25+ countries globally. At Harbinger Group, as a VP of Products, Sandeep leads the marketing and alliances function. At Gateway TechnoLabs, he heads strategic initiatives, corporate management, and the digital marketing portfolio for the software services and animation studio business globally.
He worked with Maharashtra Knowledge Corporation Limited (MKCL) as Assistant General Manager and led brand enrichment and corporate strategy portfolio. At C-DAC, Sandeep was instrumental in various international projects for setting up the Centre of Excellence in Information and Communication Technologies by the Government of India in Russian, African, and Southeast Asian regions. Sandeep is a graduate in Electronics and has an MBA in Marketing. He is featured in the book To the Limit… and Beyond: 13 Inspiring Stories of MBAs by Dr. Rajshekhar Yelikar. Sandeep is a certified mentor (City & Guilds, UK) with BYST, and he volunteers with Art of Living, BYST, and Google Maps as a top-level local guide.
Because of the pandemic, he had to think out of the box and apply innovation with the help of his talented team. They shifted from the desktop to the SaaS model and went through impressive go-to-market using conventional conferences, digital marketing, referral channels, evangelists, and whatnot. Their team created a variant of their product Raptivity and fine-tuned it to suit the needs of educators providing training from home. They went all out to offer timely help to educators to tackle the challenge of learner engagement. Similarly, he helped market a Learning Experience Platform created by Harbinger for a training institution in India to convert their platform to offer live online classes. This solution got a Brandon Hall award later.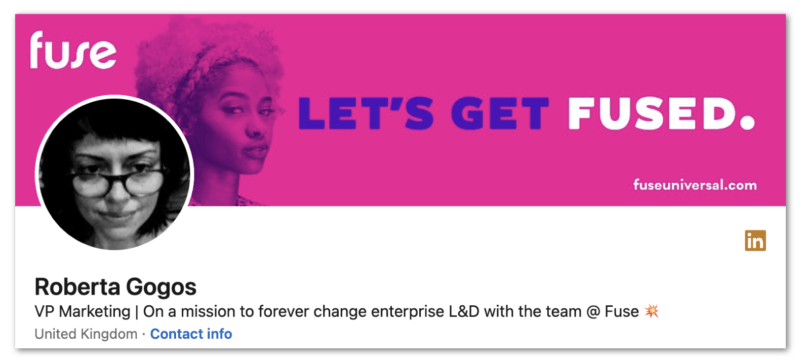 Roberta Gogos is a learning industry veteran. She has held senior marketing roles at Docebo, Looop, and The Starr Conspiracy. As Fuse's VP of Marketing, Roberta spearheads the company's marketing strategy at a global level. Her expertise spreads in brand, position, and developing strategies that build market share and profitability. In her free time, she is enjoying the great outdoors somewhere or advocating for animal rights. She has lived and worked in Asia, Europe, South America, and Australia, and as a result, she speaks five(!) languages: English, Greek, Portuguese, Japanese, and French.
Roberta joined the Fuse team in August 2020, assuming responsibility for a complete rebrand and new market position. As VP of Marketing and amid a global pandemic, she has achieved this and more. She has expertly communicated how Fuse is different and why. Specifically, she has demonstrated how its innovative technology will forever change enterprise L&D, thus, addressing the pain points that buyers and organizations are experiencing in the modern working world.
As part of this, Roberta's work introduced the concepts of unlocking "knowledge in the flow" and building the "corporate brain" (company-specific knowledge banks). These new-to-market messages were quick to resonate with learning buyers. Now audiences have a solid understanding of the company's unique market position and its pioneering technology. Whatsmore, Roberta has achieved all of this in less than a year. She did so by drawing on her extensive experience in other marketing roles for learning tech vendors.
Fuse's marketing efforts have fundamentally changed the industry conversation amongst buyers over the past ten months. That has translated into a demonstrable increase in the number of enterprise L&D buyers that are connecting with Fuse. The result? The company now has a more robust new business pipeline. And it is strategically positioned for continued market growth.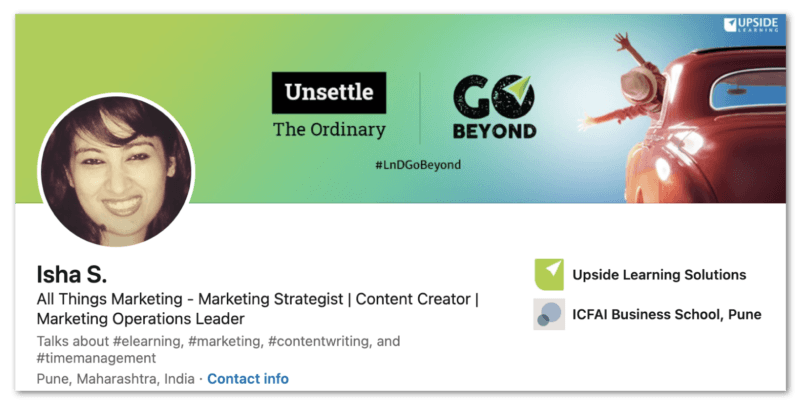 Isha Sood is a seasoned marketer with experience that spans content marketing, communications, and advertising. She has thoroughly enjoyed each of her stints, including her experience in leading marketing for retail, technology, and learning content services. She is driven by the dynamism that marketing brings along every day. Experienced in marketing for every type, from startups to well-established brands, she has closely worked on the strategy and execution side. Above all, she has a strong flair for creative writing. That, in combination with her extensive experience in managing marketing operations, makes her stand out. Isha, as a lifelong learner, believes in hands-on learning and continuous upskilling.
She holds an MBA in Marketing and Information Technology and a Bachelor's degree in Computer Applications. Plus, she has several accomplishments to her credit, including multiple academic and professional awards and recognitions. When she is not being a professional marketer, Isha can be found cooking (and eating!), watching movies, and trying her best to be a positive parent.
At present, Isha heads marketing for Upside Learning, a leading global provider of end-to-end digital learning solutions for Fortune 1000 companies. She and her team have successfully launched an eBook titled Go Beyond: Design For Learning Engagement, which has received over 600 downloads in the first month of its launch. She is also leading the marketing operations for L&D Go Beyond Podcast, a podcast series hosted by Upside Learning's Founder and CEO, Amit Garg. On it, he interviews L&D experts from across the globe. In fact, the podcast series is also witnessing a great response.
Isha has authored multiple eBooks, award-winning learning award entries, and numerous blogs. She has a number of professional awards and recognitions to her credit which are a testimony to the wonderful and impactful work she has been doing.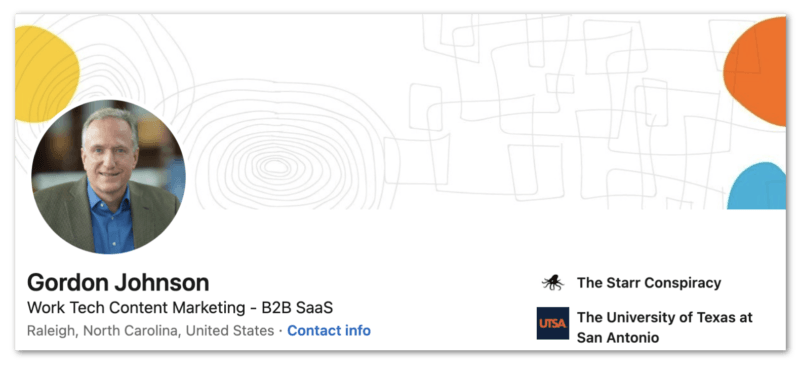 Gordon has been a marketing leader in the training and education industry for over 20 years. For the last 10 years, he's been dedicated to growing learning technology companies. Gordon's specialty is developing transformative growth strategies that generate qualified sales opportunities. Hence, his methods employ the latest digital marketing channels coupled with traditional techniques. All done to achieve industry-leading brand awareness and widespread web presence, creating high-impact value propositions. He's also working on content marketing, messaging, social marketing, demand generation, positioning strategy, analyst relations, events, account-based marketing (ABM), email marketing, SaaS/software/LMS marketing, customer success, and lead generation.
Notably, Gordon has collaborated with over 30 learning technology vendors, mostly by designing and executing marketing programs that feature content marketing, SEO/PPC, email marketing, analyst relations, demand generation, and pretty much every type of marketing there is. Recently, he built a content marketing program that contributed 44% marketing influence to a rapidly expanding sales pipeline. Key components of the program were 6 eBooks, 50 case studies, 44 blogs, 3 podcasts, and 66 webinars with over 9000 registrations.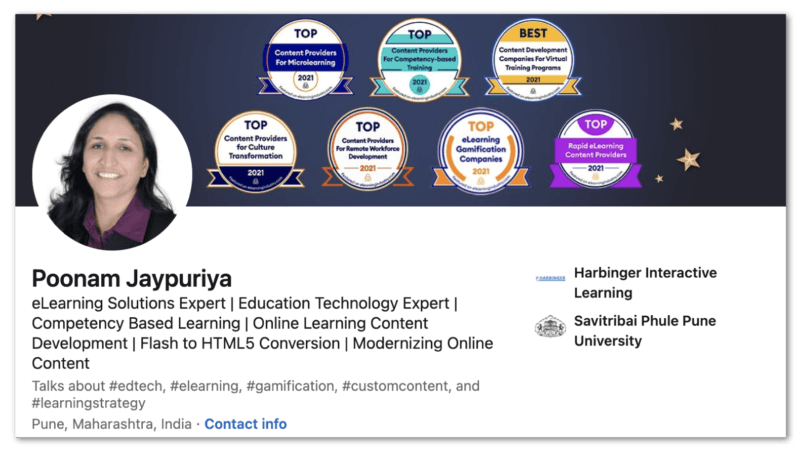 Poonam has 17+ years of experience. She is a seasoned eLearning professional specializing in designing learning content solutions, program management, and product evangelism. Key responsibilities have spanned across many functions, from eLearning solutions to marketing. She played a crucial role in designing and marketing new eLearning solutions like gamified learning, nudge-learning, eLearning modernization, personalized learning experience design, AI-based learning, and content curation.
Under her leadership, Harbinger has won multiple industry accolades, including recognition in eLearning Industry's Top Lists for Rapid eLearning, Microlearning, Gamification, Competency-Based Training, Virtual Training Programs, and more, along with several Brandon Hall awards. She is a key team member for eLearning products like Raptivity, SkimThru, Sprinklezone, and Quillionz. Poonam is an avid speaker at webinars and conferences like Learning Solutions, Learnapalooza, and DevLearn.
Poonam has been a core team member and instrumental in launching new eLearning products and services in the global market. She has worked on new offerings like modernization in eLearning (Flash to HTML5, legacy tools to new tools, responsive mobile development, content curation, and many more) in the custom eLearning space.
The above has helped the business grow rapidly and get listed as Deloitte Fast 50 growing companies in India and Deloitte Fast 500 APAC.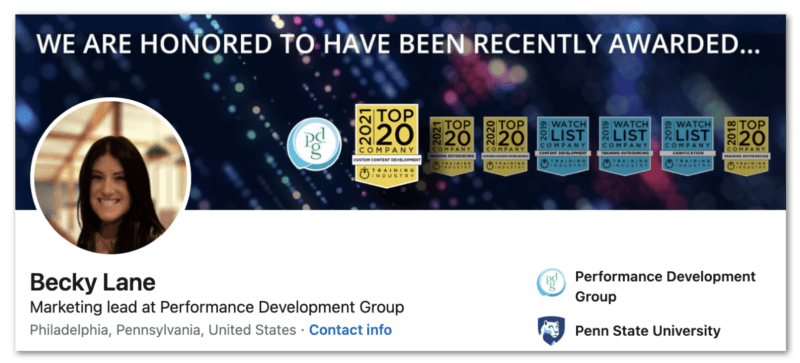 Becky's background is in social media and digital marketing. Her career started in SEO and progressed into social media and digital marketing strategy. She has worked in SaaS, data management, wellness, higher ed, healthcare, eCommerce, and hospitality. Now, she focuses on professional development and training as the marketing lead at Performance Development Group (PDG).
PDG, as a leading innovator, provides training services and technologies in the training and development industry. The company drives measurable business results for several organizations. By using proven frameworks, they manage to integrate performance improvement into the flow of work.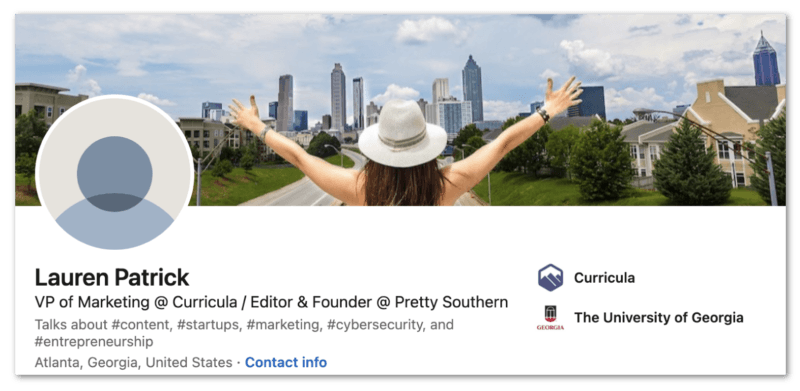 Lauren Patrick is the VP of Marketing at Curricula. She is recognized by the Technology Association of Georgia (TAG) as a B2B marketing leader, especially for growth-stage startups. Lauren is passionate about human-centric design and personalized marketing experiences. A born storyteller, she's a graduate of the University of Georgia's Grady College of Journalism and Mass Communication and a mentor to entrepreneurs in the Atlanta Tech Village. Lauren is on a mission to make the world a better place, one story at a time. Follow her on Twitter @Pretty_Southern.
As a marketer dedicated to improving experience design, she's passionate about the Learner Experience and all the content involved. In 2021, at Curricula, they launched a comprehensive campaign about How To Make New Hire Training Awesome (Even Online) with an eBook, ten blog posts, and a webinar sharing how to reimagine new employee onboarding with so many people working remotely. This 360 campaign in partnership with eLearning Industry provided fantastic resources, notably to HR and Instructional Design professionals looking to do something different for employee training.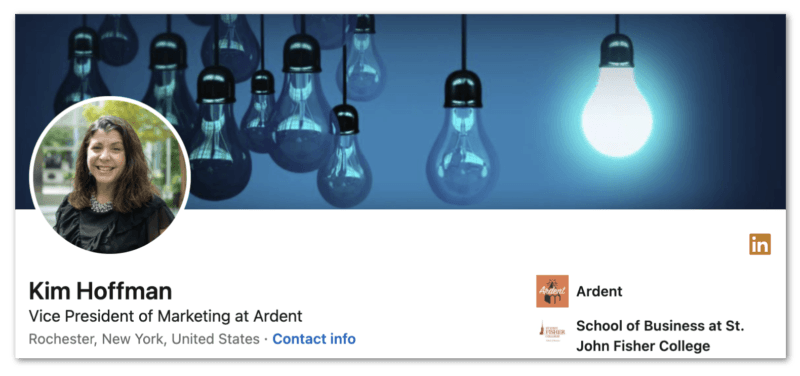 Kim is the VP of marketing at Ardent Learning. She thrives on finding the right mix to launch and sell a product, program, or service. Kim's 25+ years of experience in marketing are a vital force to her success. Above all, she enjoys creating the strategy and execution of integrated marketing programs for B2B markets. Some of her industry experience is in Learning and Development, technology, retail, and software. What's more, she consistently leverages the latest marketing technology to drive efficiencies and monitor key performance metrics. This allows her to correlate the impact on revenue growth.
Moreover, her specialties range in several directions, from strategic planning, marketing automation, platforms, branding, and marketing communication to B2B and B2C marketing programs (advertising, direct mail, email, online media, sales outreach). She's constantly following market trends and has utilized her expertise for P&L and other budgetary and project management responsibilities.
As the leader of Marketing at Ardent, she's responsible for developing and executing the marketing strategy which supports and accelerates the company's revenue goal. Some of these activities include public relations, lead generation, and nurturing. Also, she's devoted a lot of her time to market segmentation, brand management, client experience, and sales enablement programs.
Conclusion
All the savvy marketers on this top list have managed to get things rolling for eLearning companies and technologies of all sizes with their exciting and innovative ideas. Do you consider yourself or your team to be one of the top marketing leaders in our industry?
We wish that the upcoming year is the benchmark of your efforts and brand positioning. This way, you'll have the chance to be considered for the next year's top marketing leader awards. Until then, make sure to plan your budget and strategy the best way possible.
Talking about digital solutions, take a look at our advertising section and start implementing effective marketing strategies for your brand.
If you have already started planning your marketing budget for 2022, make sure to download our media kit!