Anatomy Of A Trend – Going Beyond Trendiness
A trend is something a lot of other people are doing, or are aspiring to do. On the other hand, a meaningful trend –i.e., a beneficial innovation– is one that is connected to your audience and your needs. Moreover, several trends have been around for many years and are just now becoming affordable, and therefore capable of consideration for companies that previously found them cost prohibitive. The bottom line is that innovation and affordability aside, a new technology or modality has to make something better than it was.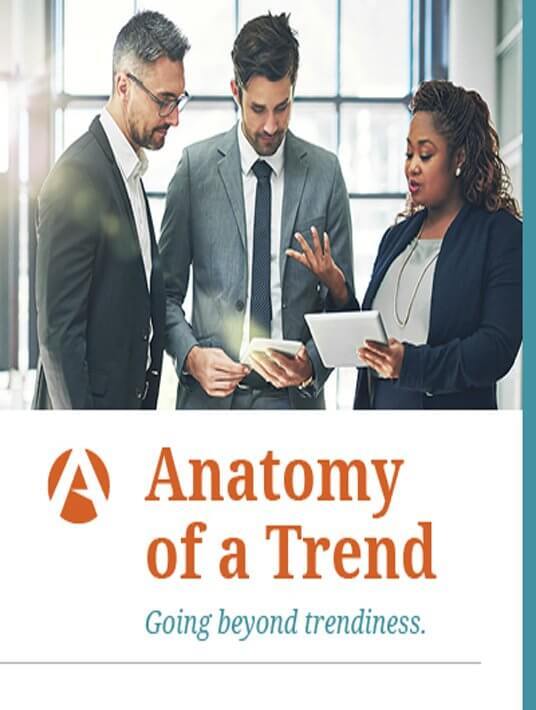 eBook Release
Get the eBook Anatomy Of A Trend – Going Beyond Trendiness
This eBook provides you with all the trends that produce actual results in Learning & Development.
The eBook Anatomy Of A Trend – Going Beyond Trendiness explores how the world works is evolving at an exponential rate: New technologies are making more things possible, shifting the way people work, and Millennials have become a major factor in the workforce, bringing with them a higher demand for engagement. It's not just learning technology or tactics that need to evolve with the new demands; it's shifting how Learning and Development departments plan and deliver learning experiences. For example, a decade ago shopping using our phones was unheard of. Today, almost 90% of smartphone users are doing pricing and product comparisons in real time, and even make alternative purchases via their device if they find it cheaper online.
For many, their entire lives are literally at their fingertips on their mobile devices. To make a more meaningful impact on learners and on business, we have to earn our learners' attention and interest. We have to persuade them that the learning experience is worth their investment, and demonstrate the gains from investing their time and mental space and energy. In short, we need to treat our learners as customers.
About The eBook: Evaluating The Utility Of Trends
If our learners are our focus, we can better evaluate the utility of trends. For example, Virtual/Augmented Reality and gamification are cool, but that's not necessarily enough to make them something you'd want to deploy in your organization. Each of the 6 trends discussed in the eBook Anatomy Of A Trend – Going Beyond Trendiness is targeted at getting the learner to invest in the experience. That could be by respecting their time, making the learning more accessible, demonstrating the relevance to their job, or a combination of the three.
As you explore the trends in the eBook, you are encouraged to ponder the following questions:
How will it integrate into our ongoing business strategy?
Can our current learning and tech infrastructure support it?
Is it worth the investment?
How does this maximize my learner's time and mental investment?
With that in mind, here are the eBook's 6 chapters that explore the trends you can leverage to inspire learner investment:
Microlearning: Just Enough Learning.
In this section, we discuss why microlearning provides just enough information to compel action by learners.
Mobile: Learning When It Matters.
Mobile learning offers learners just-in-time learning in the field. Here's a look at how to use it most effectively.
Personalization: Learning Just For Me.
Personalized learning helps learners save time and mental space by focusing on content with real impact. The chapter discusses how.
AR/VR: Learning That Bridges Space And Compacts Time.
A highlight on how AR/VR tech can help captivate learners and help them transfer skills to their real-life.
Gamification: Leveraging Motivation For Learning.
Gamification helps get and keep learner interest. This chapter discusses how to use this technique most effectively.
Marketing-Based Approach To Training: Treating The Learner Like A Customer.
Treating learners like customers all starts with a savvy outreach plan. This final chapter looks at how marketing strategies can be utilized to seamlessly facilitate the learner's journey.
Ready to explore the latest Learning and Development trends? Download the eBook Anatomy Of A Trend – Going Beyond Trendiness today.
Related Articles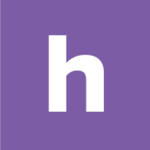 Homebase
Make work easier. Running a small business has never been harder. Homebase helps with free tools to track time and manage your team.