Applying The 70 20 10 Model In Workforce Training
Do you remember when you first started working? How much of that job did you learn on-the-go? Maybe you worked in a café and had to figure out how to use the coffee machine. Or perhaps you worked in a shop and learned how to complete the monthly stock take by observing your manager.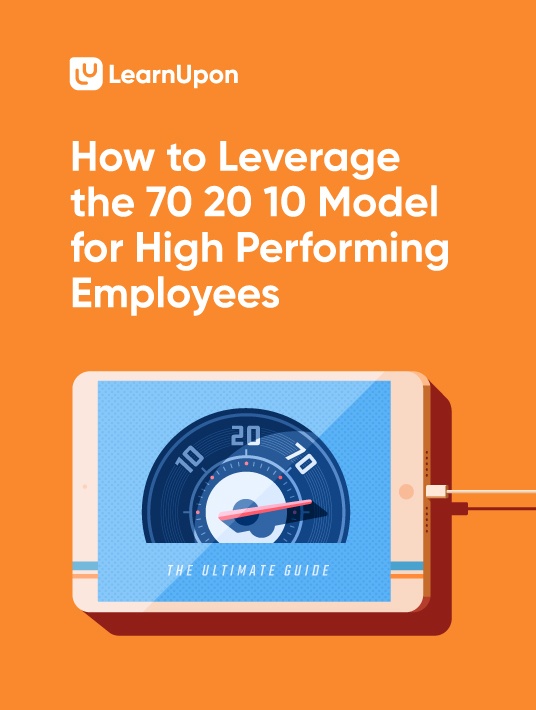 eBook Release
How To Leverage The 70 20 10 Model For High Performing Employees
Discover what the 70 20 10 model is, its benefits and how to implement it, in this complete guide.
Whatever your role, you likely had to do a lot of learning on-the-job as well as completing the training. And these same ways of learning can be applied when incorporating the 70 20 10 model into your employee training. In a nutshell, the 70 20 10 model states that people obtain:
70% of their knowledge from job-related experiences
20% from interactions with others
10% from formal educational events
Let's run through 5 simple steps you can take to apply this to your workforce training.
1. Identify One Skill
Identify a critical skill that you'd like your employees to gain or improve on. You can do this by talking to senior managers or team leads within your organization. Ask them about the areas or skills they'd like their teams to improve. Then, go to the employees that make up each team to find out what their skills needs are.
Track all of the information you gather by listing each team and the skills that need to be improved to get a clear picture of the areas that need attention. To start, select one skill to focus on, preferably the one that's most needed. For this example, we're going to use 70 20 10 to improve presentation skills.
2. Create A Job-Based Learning Project
Now you've identified presentation skills as the skill you want to improve, you need to create a job-based project that your employees can work through. Break this project into 3 distinct areas: one for formal learning, another for social learning, and a final one for experience-based learning.
Organizing the project in this way allows you to support each discipline within the model. Let's start with the 10% as it makes sense to supply your employees with the information they need to prepare themselves for the social and experiential aspects. This will vary depending on the skill or knowledge you want your employees to gain, so try to ensure you select the most logical approach. Your plan to improve presentation skills could look like this:
Formal Learning Tasks
Create a course for employees on how to build a PowerPoint presentation.
Run a live webinar on how to deliver a presentation, complete with tips for preparing slide notes, how to practice presentation delivery, and how to overcome nerves.
Social Learning Tasks
Ask employees to observe their manager delivering a presentation.
Encourage them to take notes on what they think did/didn't work well.
Ask them to share this feedback with the presenter and their peers for discussion.
Experiential Learning Tasks
Get each employee to build their own presentation on a topic that relates to their role within the organization.
Ask them to prepare for presenting by doing a practice run-through of the slides and their speaker notes.
Each employee should present their slide deck to their team and, if possible, some people from the wider organization. Feedback from managers or mentors should be shared with the employee so they can learn from this experience.
3. Communicate
Engaging those who will be responsible for delivering and supporting your job-based project is crucial. However, it's not enough to just engage managers or mentors, you must engage your employees, too.
You can achieve this by clearly communicating the importance of the 70 20 10 model, so everyone understands why this approach is being used and what they will gain by taking part. It's also a good idea to educate your employees on the different ways that learning happens. This will help them understand the learning model, making it easier for them to adjust to it.
Once you've fully engaged your mentors and employees, it's time to investigate how to go about building up support networks for your employees. Managers need to be willing to have employees learn from them, and should allocate time to share their knowledge to facilitate this. The 70 20 10 model results in your workforce becoming more productive, but managers may have to consider that the initial transfer to this model may slightly lower productivity as everyone adjusts to this new way of learning.
4. Launch Your Job-Based Project
Now, you're ready to create the course content, so you're prepared to launch. For this, you'll need to think about the goal you're setting. For example, if the goal is to improve presentation skills, you could create a script and collect visual aids for a live webinar. For this, your visual aids could take the form of two videos, one showing a not-so-great presentation and the other featuring a well presented, cohesive one. Your employees need to have these visuals so they can understand what a good presentation looks like.
Once you've got your course set up in your LMS, it's essential to outline the project plan and timelines for any managers that are involved, as they'll need to take ownership of the social learning aspect. Similarly, make sure your employees know what's expected of them as part of the experiential and formal elements of the project. Yes, they'll need support from management, but the rest is down to them. After all, they'll be the ones getting the experience they need by creating, preparing, and scheduling their presentation. It's also up to them to ask for feedback from their peers so they can learn from this experience.
5. Monitor And Improve
You'll need to monitor the performance of each area of the model so you can see how each employee is progressing, and make changes to areas that aren't working as well as planned. For instance, if you see a large number of employees struggling with a particular part of the project, you can examine it further to identify why that might be.
You'll also need to track the performance of each area of the project or task you've set. Formal training can be tracked using reporting within your LMS, while the social and experiential elements can be tracked by gathering feedback from managers and employees. With this feedback in hand, you can use it to update the original job-based project plan and run it again, focusing on another skill that needs to be improved.
Now that you know how to use this model in your workforce training, remember to regularly review how you're applying it. You need to understand the impact it's having on your organization and whether it's achieving the results you want. Don't be deterred if the results aren't what you'd expected. Use your findings to revise and optimize how you apply 70 20 10, making necessary changes as you go.
Your Organization's Learning Culture
When applying the 70 20 10 model, you need to take stock of how your organization currently conducts workforce training and what type of learning culture you have. If your learning culture needs attention you should ask yourself what your organization can do to support your workforce before implementing changes. Start by sharing the benefits of supporting this learning model with everyone in the organization. Your workforce may be more receptive to making a change if you can demonstrate how it enhances employee engagement, increases manager involvement, and allows for faster productivity.
By completing the steps we've outlined above, you can use this as a working example of how learning in this way can benefit the entire organization. Ultimately you're enabling employees to learn new skills, in a flexible, collaborative, hands-on way. Download the eBook How To Leverage The 70 20 10 Model For High Performing Employees and get to discover all about the 70 20 10 model, an L&D theory that encapsulates all of the different ways that people learn. Join the available webinar, too, to find out more insightful information about the 70 20 10 model.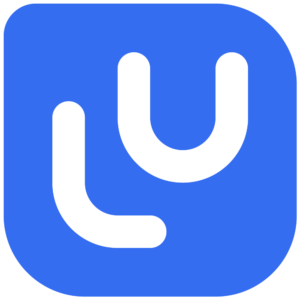 LearnUpon LMS
At LearnUpon LMS we're on a mission to help you unlock the power of learning. Combining our award winning LMS and our industry-leading Customer Experience team, we pride ourselves on being a trusted partner to over 1,300 businesses.