How To Automate Your Employee Training And Development
As a growing organization, your training management and delivery needs to be efficient and scalable. You need to be able to offer training to every learner and it shouldn't take days or even weeks to set up and achieve. One of the most powerful aspects of an LMS is that you can automate repetitive actions. You can create workflows that easily manage thousands of learners. This provides them with the training you want them to take, gives you the data you need, and so much more. Here are 7 essential LMS features that you should use to automate your employee training and development delivery.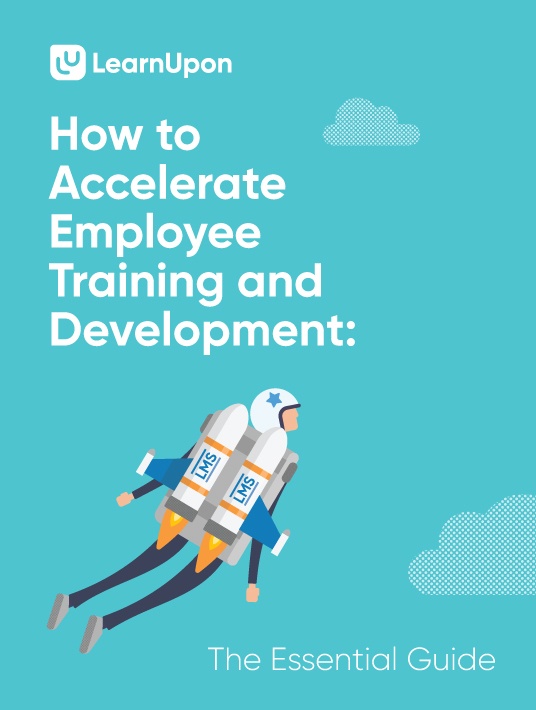 eBook Release
How To Accelerate Employee Training And Development: The Essential Guide
Find out how to create a successful training strategy for your business with the help of an LMS.
Add And Remove Your Users
How you add users to your LMS is a big decision. Many businesses decide to manually upload. This means adding users one at a time or batch uploading your users' information via CSV. Both are perfectly acceptable options and they work if you have a smaller employee base that doesn't need constant updating in your LMS. But, if you have a growing list of employees that need to be continuously added to your LMS, automating the process is a much more efficient way to do it. By connecting your HR system to your LMS or using API capabilities, you can easily exchange your workforce data with your LMS. So, when you add a new hire to your system, they're automatically added to your LMS too. There's no duplication of work and you don't need to worry about updating two systems. Oh, and when someone leaves your organization and you delete them from your database, they're automatically removed from your LMS too - one less task for you.
Triggered Notifications
After you've added your users, you need to find a quick and easy way to inform them of the training they have to take. This task can easily be automated with email notifications.
There are a number of different notifications you can set up to keep your learners up-to-date on their training, including:
Portal invites that notify learners they've been added to your LMS.
Enrollments that inform your learners they've been enrolled in a new course.
Reminders that don't let your learners forget they have a course that needs completing.
Importantly, these emails are customizable so you can edit them in order to tailor your message. Once edited you can schedule them and they'll send automatically.
Certification And Recertification
Employee training often requires a certification, either to prove training has been completed or as a way to reward your learners. Handily, with an LMS it's a completely automated process. You can set it so that once your learners complete their course, they automatically receive a certificate. Then, if you want this training to be recertified after a certain period of time, you can set it so after 6 months, annually, a couple of years (or whatever you want) your learners are automatically enrolled in the course and are prompted to take the training again. No additional effort is required from you and you'll be confident that your learners are always up-to-date, and certified.
Reporting
One of the most valuable features of an LMS is having tangible reports that track your learning goals. Completion rates, exam results, training histories - each one offers insightful information that you need. Reports can be manually run in your LMS, but you can make things easier on yourself and your team by automating the process - a particularly handy feature if you run the same reports over and over again. You can schedule your reports to run automatically and be sent to an email of your choice. Your reports will now be built out so you and your team will always have up-to-the-minute data from your LMS.
Learning Paths
Enrolling the same learner in multiple courses is a time- consuming task. One way to skip this step and add structure to your training is learning paths. Learning paths enable you to tie multiple courses together. You can then assign your learners to all these courses at once, instead of one at a time. It's a top feature to use if you want your users to master a particular subject or program. You just enroll your learner and when they complete one course, they move on to the next without any further input needed from you.
Groups
When delivering employee training, it's likely that you'll have a large number of users that will be taking the same course. You can micromanage this task and enroll each learner individually or you can take advantage of groups. Groups are a way to automate how you enroll hundreds, even thousands of users. It works by creating a segment based on the criteria you want, for example with employee training, teams, departments, locations, and new hires are frequently used. With a group, you can then enroll all of its members in a course at the same time. It's the ultimate time-saver.
Auto-Assign Rules
Another way to reduce your workload and scale up your training operation is with auto-assign rules. This LMS feature supercharges groups by enabling you to place users into specific groups based on predefined criteria. As the admin, you select the rules of where you want your users to be sorted. Then, as your user logs into the LMS, they're automatically placed in the group that suits their specific criteria. Once you have them set up, they run on their own. There's no need for you to constantly manage your users. It's a nifty feature for organizations constantly adding new employees to their teams as your new users simply flow into your LMS and are instantly assigned to the courses they need. Your learning management system should be there to help you, making training management easier for your business to achieve and more importantly, making it efficient. These features are simple to set up and once implemented will eliminate many repetitive tasks, putting time back in your day. Download the eBook How to Accelerate Employee Training and Development to discover how you can automate your employee training and development.
If you want to discover more fantastic features you need to implement to guarantee the best possible employee training, check out the Make Your Employee Training Robust And Engaging: How To Get The Perfect Balance webinar. It is brought to you by LearnUpon and teaches everything you need to know to make your employee training exceptional.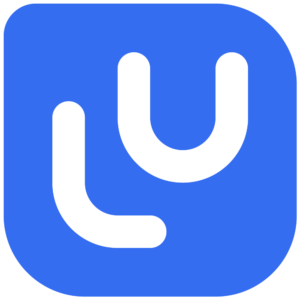 LearnUpon LMS
At LearnUpon LMS we're on a mission to help you unlock the power of learning. Combining our award winning LMS and our industry-leading Customer Experience team, we pride ourselves on being a trusted partner to over 1,300 businesses.