Awesome Free Facebook Covers Photos For eLearning Professionals
A "Facebook Cover Photo" worth a thousand words". The following Free Facebook Covers Photos for eLearning Professionals are based on famous inspiration learning quotes.
Add your Free Facebook Cover Photo for eLearning Professionals
Please feel free to share with us your own Free Facebook Cover Photo. It should be an image of 851 px wide by 315 px high. Add your custom image to the eLearning Industry Facebook page so the rest of the largest online community of Instructional Designers and eLearning professionals to see how creative and passionate about eLearning you are.
Would you like to see your favorite learning quote as a Facebook Cover Photo?
Please leave a comment at this post with your favorite learning quote and we will create a Free Facebook Cover Photo for you.
Here is the list of the Awesome Free Facebook Covers Photos for eLearning Professionals.Instructions:
Go to the Awesome Free Facebook Covers Photos for eLearning Professionals Album at Facebook
Drag and Drop the facebook cover at your desktop
Right click "Save Image As"
"A teacher affects eternity; he can never tell where his influence stops." Henry B Adams

"For the things we have to learn before we can do them, we learn by doing them."  Aristotle,

"Children have never been very good at listening to their elders, but they have never failed to imitate them." James Baldwin

"The beautiful thing about learning is that no one can take it away from you." B.B. King

"The average teacher explains complexity; the gifted teacher reveals simplicity." Robert Brault

"Change is the end result of all true learning."  Leo Buscaglia

"In learning you will teach, and in teaching you will learn." Phil Collins

"It is impossible for a man to learn what he thinks he already knows." Epictetus

"Tell me and I forget, teach me and I may remember, involve me and I learn."  Benjamin Franklin

"Live as if you were to die tomorrow. Learn as if you were to live forever." Mahatma Gandhi

"If the only tool you have is a hammer, you tend to see every problem as a nail." Abraham Maslow

"Do not train children to learning by force and harshness, but direct them to it by what amuses their minds, so that you may be better able to discover with accuracy the peculiar bent of the genius of each." Plato

"Education is the kindling of a flame, not the filling of a vessel." Socrates

"The first problem for all of us, men and women, is not to learn, but to unlearn." Gloria Steinem

"People learn something every day, and a lot of times it's that what they learned the day before was wrong." Bill Vaughan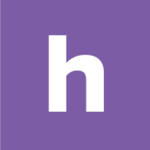 Homebase
Make work easier. Running a small business has never been harder. Homebase helps with free tools to track time and manage your team.