Registering To A Free eLearning Industry Directory: 9 Benefits To Consider
One of the most challenging aspects of being an eLearning service provider or vendor is knowing how to market your product. Especially when you are short on time and resources. Fortunately, there is a way to expand your market reach and build the buzz without breaking the bank. Let's take a closer look at 9 top benefits that you can obtain by registering to an eLearning Industry directory.
1. Reach Your Target Audience
Half the battle is actually reaching the intended audience. How do you ensure that your marketing is seen by eLearning professionals who are likely to make a purchase? An eLearning Industry directory is already aimed at your target audience. Users would not peruse the listings if they weren't interested in finding a new eLearning authoring tool or LMS provider. Your directory post introduces them to your organization and what it can offer them. Each listing features the key details users need to learn about your brand, as well as pertinent contact information. They can also visit your Twitter, Facebook, or website with the click of a button.
2. Promote Your eLearning Content Creation Services
Your company creates high-quality eLearning content. But are prospective clients aware of your amazing graphic design service or top-notch copywriting abilities? A free eLearning Industry directory listing gives you the power to promote your services and your unique selling points. For example, the breadth of experience you bring to the table, or the fact that you specialize in a specific eLearning niche that many companies are looking for, such as compliance certification or skill-based online training content. Registering offers you the chance to tout your eLearning expertise and set yourself apart from the competition.
3. Boost eLearning Course Sales
Someone may be searching for an eLearning course that gives them the targeted knowledge they need or brings them one step closer to landing that big job promotion. But are they able to find your eLearning course among the countless others that are promoted online? A free eLearning Industry directory registration can raise awareness of your eLearning course catalog, thus boosting eLearning course sales and giving your eLearning course the exposure it deserves.
4. Highlight Your eLearning Software's Unique Selling Points
Your eLearning software has features that users won't find elsewhere. It will help them streamline the eLearning development process, or allow them to create effective eLearning experiences in a fraction of the time. However, do eLearning professionals know about these unique selling points?
Are they aware that your software product can improve their ROI, enhance learner engagement, and facilitate team collaboration? A directory listing is your opportunity to tout the benefits of your innovative platform.
5. Generate Interest In Your eLearning Linguistic Services
There are two categories to consider when registering your eLearning linguistic services: language and translation providers. As a result, you're able to promote your eLearning localization services and lingual-based eLearning content. Companies from around the globe are recognizing the importance of personalized online training that caters to individual needs. Thus, they are turning to translation providers who can help them produce more meaningful and relevant online training courses for their target demographic, such as remote employees who are based in other countries. An eLearning Industry directory listing lets them know about the high-quality translation services that you offer at competitive rates.
6. Build Your Professional Voice Acting Client Base
eLearning professionals need voice acting talent to narrate eLearning courses and other essential resources, such as online presentations and microlearning podcasts. Satisfied clients can also leave reviews based on your communication, quality of service, and other key criteria. Thus, you're more likely to land future eLearning projects by directing organizations to your online review page.
7. Maximize Your Marketing Budget
Registering for a free eLearning Industry directory means that you don't have to allocate additional resources to marketing. Instead, you can spend it on other endeavors that may help build your brand and grow your client base. In fact, an eLearning Industry directory listing serves as a great foundation for all your promotional efforts. For example, you can use the eLearning Industry directory to direct traffic to your website or social media page. Users also have the option to leave a review for your product or service. Thus, you gain free virtual word-of-mouth advertising.
8. Build Credibility For Your Brand Image
Establishing an online presence can be a challenging task. However, a free eLearning Industry directory listing gives you the power to build credibility and accurately reflect your brand image. This is primarily due to the fact that eLearning Industry already has a loyal readership. Specifically, eLearning professionals who know they can expect trustworthy eLearning articles that keep them up to date on the latest eLearning industry news. The eLearning Industry directory is no different. It only features the Top eLearning companies who pride themselves on high-quality products and services. Doesn't your eLearning company deserve a spot on that list?
9. Improve SEO
eLearning Industry directory listings show up in search engine results. As such, you can raise your ranking by choosing the right keywords. For example, referring to your specialty in the post so that you appeal to the right audience. In addition, you receive traffic from eLearning Industry readers who happen to stumble on your listing while they're perusing articles.
Top eLearning companies registration gives you the rare opportunity to build your client base without going over budget. You can establish credibility and reach countless eLearning professionals who are already interested in what you have to offer. The secret is crafting the perfect sales pitch that sums up your unique eLearning expertise and gets visitors to click through to your site.
Are you ready to promote your products or services through eLearning Industry's directory? Register as one of our top eLearning companies to reach your target audience and maximize your marketing resources.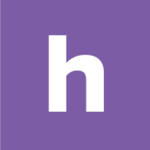 Homebase
Make work easier. Running a small business has never been harder. Homebase helps with free tools to track time and manage your team.