Take Learning Experiences To The Next Level With The Best Employee Training Software
The shift to a digital workplace had already gathered momentum in the years leading up to COVID-19––the pandemic simply accelerated this trend and shows no signs of slowing down. In a 2020 study conducted by Growmotely, professionals and entrepreneurs alike shared their thoughts on remote work with 74% of professionals and 76% of entrepreneurs expecting work from home to become the new standard. Beyond this prediction, 97% of employees don't want to return to the office full-time, preferring flexible work options with some remote work for an optimal employee experience.
Many businesses recognize the benefits of an online workforce, including saving on potential location-based costs, expanding the hiring pool beyond the local area and offering the flexibility that their top talent craves. Now that some organizations are likely to make the transition permanent, learning and development leaders must prepare for what this means long-term. Leadership must rely on employee training software like a learning management system (LMS) to better execute onboarding, reskilling, upskilling and professional development training in a partly or wholly digital environment.
Read on to discover how an LMS can create an ideal employee training experience to ensure optimal business growth, employee satisfaction and a thriving learning culture.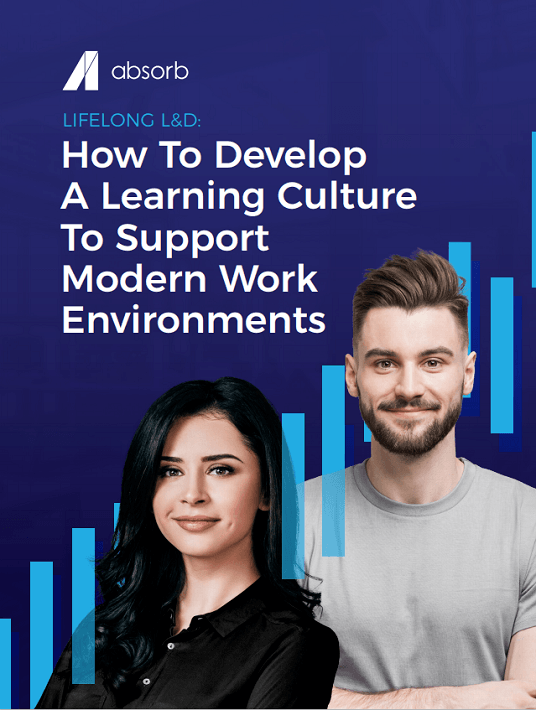 eBook Release
Lifelong L&D: How To Develop A Learning Culture To Support Modern Work Environments
Discover how to cultivate a supportive and collaborative learning culture for your remote workforce!
Common Online Learning Challenges That Employee Training LMS Solution Help Overcome
With the rise of digital learning comes a series of considerations leaders must plan for in order to create quality learning experiences. Some common online learning challenges for managers include:
Driving Learner Engagement
Are your learners responding well to your current L&D strategy? Are they engaged with the course material?
Choosing The Right Learning Content
With a wealth of courses to choose from, and the ever-growing need for new skills in areas like technology, inclusion and leadership, it's critical to select the right content.
Fostering A Sense Of Community
For a learning culture that lasts, connecting with your learners is everything. But when you're managing a distributed workforce, the organic in-person social interaction isn't always easy to recreate.
Expanding Learner Access
For the optimal employee experience, learners must have broad and expansive access to their learning material beyond the desktop.
Employee Training Software Engages Learners With Personalized Learning Paths And Interactive Tools
Most people desire relatability and relevance when presented with new content. According to eLearning Industry, 77% of L&D professionals think that personalized learning is vital to employee engagement. An LMS can deliver this level of personalized attention through engagement tools. Administrators can tailor billboards and messaging within training portals to promote relevant content for specific user groups. For example, you might promote a particular course for the salespeople in your organization and something different for your finance team.
Furthermore, an LMS allows you to create tailored learning paths for each learner or learner group, making sure everyone gets the exact training they need. This personalized content accessed through your employee training software will help boost engagement. Interactive tools that promote engagement—like polls, badges and leaderboards—drive interest to your personalized content and enhance the employee experience.
Choosing High-Impact eLearning Courses And Ready-To-Go Expertise
With the need for employees to learn new technology, continuing conversations around social responsibility and the constant cycle of reskilling and upskilling, finding relevant and engaging eLearning content has become critical. The best employee training software will partner with eLearning content providers who offer courses on everything from professional development to health and wellness to technology and compliance.
Getting your team the relevant content it needs quickly will help to create a positive employee experience. When searching for an LMS, look for one that provides turnkey integrations with leading content libraries. Also look for one that offers built-in course authoring for when you need to create custom course content. This can help you provide the right kind of content to your learners in the quickest ways possible.
Build A Connected Community Through Social Learning And Collaboration
Remote workers face a slew of challenges they may never have dealt with before, including the feeling of disconnection. According to the 2020 State of Remote Work Report by Buffer, loneliness is the biggest struggle that remote workers are facing. As an L&D leader, you can help create a sense of connection for your learners through your employee training software. Download the eBook to dive into the social learning stats!
Ideally, your LMS will include social learning features that engage, inspire and bring your learners together. Essential social learning tools will consist of features like:
Gamification elements such as badges and leaderboards to inspire friendly competition.
Interactive polls to get instant feedback from your workforce and generate discussion.
Social media and news feeds in your LMS to keep your team in the know and encourage informal conversation.
Conclusion
The key to creating an optimal employee learning experience is really three-fold. You need to understand what they want; consider the challenges they're facing today and acquire the best employee training software tools to build that ideal experience.
Looking for more ways to build a thriving learning culture? Download the eBook Lifelong L&D: How To Develop A Learning Culture To Support Modern Work Environments for strategic tips, evolving L&D trends, and best practices to support your modern learners through a learning management system.
References: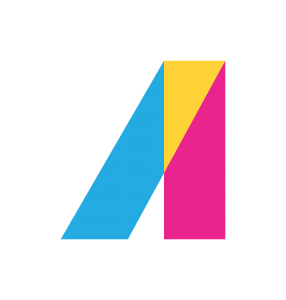 Absorb LMS
A flexible learning platform that makes it easy to build and manage training programs for internal and external stakeholders.