LMS Selection On A Limited Budget
Choosing the best LMS for training companies calls for meticulous budgets, LMS vendor vetting, and needs analysis. This applies even more to organizations with tight budgets who don't have the luxury of buyer's regret. Implementation mistakes or selecting the wrong eLearning tool can spell disaster for your startup. It could even compromise the continued success of your established eLearning business since you may not have wiggle room in your expense sheet to purchase a replacement. How do you find the perfect platform for your training company if you're working with limited resources?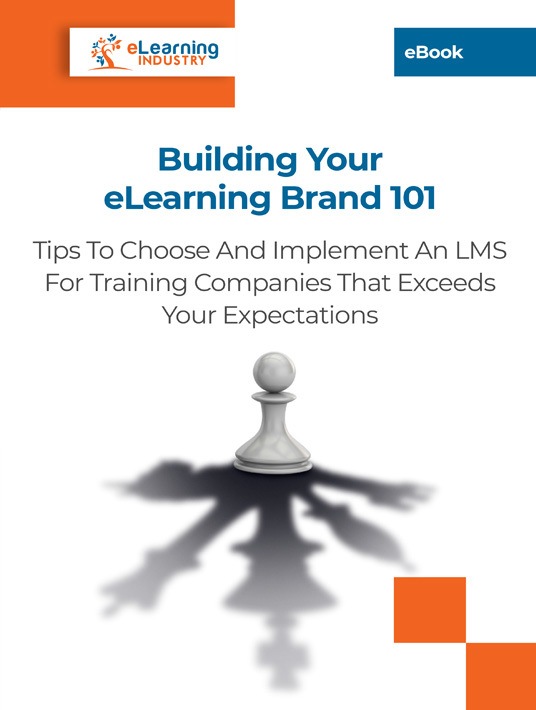 eBook Release
Building Your eLearning Brand 101: Tips To Choose And Implement An LMS For Training Companies That Exceeds Your Expectations
Invest in an LMS that will assist in building your eLearning brand.
1. Select An All-In-One LMS To Repurpose Assets
LMSs with built-in authoring let you repurpose assets you already have to cut costs. You give new life to online training material that is outdated or irrelevant based on your current online training objectives. That online training course you developed last year includes regulations that have since changed. However, you can use the all-in-one LMS to edit the online training content, add new media, and make it fresh—and marketable—for modern learners. These platforms may be more out-of-pocket. But think of all the money you save by not having to invest in additional eLearning authoring tools. Plus, you don't have to worry about compatibility issues or reformatting.
2. Sign Up For Free Trials To Gauge Value For Money
Free trials are your window into the world of ownership. You get to try before you buy to ensure it's worth your investment. The features might sound great during the sales pitch or a colleague gave the Learning Management System rave reviews. However, your team has unique requirements. Testing the eLearning tool helps them evaluate the functionality firsthand and see if it aligns with their skills. You need to stretch your resources to the max and a complex LMS that lacks crucial features is a budget-breaking obstacle.
3. Set A Realistic Budget Including Hidden Fees
One of the best ways to diminish ROI and overspend is by putting the LMS cart before the horse. The first step is setting a realistic budget, then you can move on to choosing the best eLearning tool. Many training companies make the mistake of trying to make room in their expense sheet for their "dream" eLearning software cutting a little here and there until they jeopardize other essential business operations. You must account for hidden fees and be realistic about how much you can spend on your new LMS for training companies. If necessary, start with basic features and scale as you grow.
4. Invest In An LMS With Customizable eLearning Templates And Portals
Developing online training content from scratch and maintaining it can be costly. Training company LMS solutions with eLearning templates reduce time and expense so that you can quickly update online training courses and incorporate branding. You should also look for an LMS with customizable client portals/sites. Your paid customers adjust their own settings, assign users, and incorporate their branding to personalize the online training content.
5. Develop Client/Learner Personas
Companies with exorbitant budgets can afford trial-and-error processes. They might launch numerous online training courses to see which ones generate the most interest. Or purchase several replacement LMSs until they find the one that fits like an eLearning glove. But training companies with limited resources don't have this luxury. You need an LMS that caters to your target market and addresses their pain points. Develop client or individual learner personas to profile your target demographic. Which features do they need to improve ROI? What are their primary online training objectives and outcomes? Which pricing models do they prefer (subscription, membership, bundles, etc.)?
6. Evaluate Support Services To Stretch Your Resources
You might be thinking: "How can I even afford advanced support services on a tight budget? Shouldn't that be the last priority on my LMS list when there are other features to consider, like customizable reporting and eCommerce support?" In reality, support services help you improve functionality and avoid having to hire dedicated support staff, for example, an IT team. The LMS vendor may offer 24/7 phone support or live chat so your team can quickly troubleshoot coding errors or figure out how to adjust client portal settings. If you already have an IT team, they're able to focus on other pressing matters instead of spending their time resolving basic LMS challenges.
7. Read Online Reviews To Avoid Post-Purchase Regrets
You probably only have one chance to invest in an LMS. There's no room for error because you simply can't afford to replace the LMS until you build your business. Especially since there are so many other costs involved. Online reviews can help you avoid post-purchase regrets and select the best eLearning tool the first time. You get an inside look at how the platform performs in the real world, what users liked about the eLearning tool, and if they'd recommend it. You can even evaluate the User Experience, usability, and Customer Experience to get the total picture, as well as determine if the user has a similar use case or experience level. For example, they also run a training company with 51-200 employees, so their review carries more merit for your organization.
Some training companies settle for traditional Learning Management Systems because they assume specialty eLearning software is out of their budget. However, these tips can help you stretch resources and invest in an LMS that scales with your needs. Choose an eLearning tool with built-in authoring to cuts costs and repurpose online training content. Make the most of free trials and read reviews to get an inside look before you buy. It's also prudent to develop personas so that you choose the best LMS for your organization and its target audience.
Finding the ideal LMS for your organization is a must when you need to employ an effective online training strategy with maximum ROI. The eBook Building Your eLearning Brand 101: Tips To Choose And Implement An LMS For Training Companies That Exceeds Your Expectations will help you discover everything you need to know when opting for an LMS for training companies in order to achieve your business objectives.