Looking For An LMS? Your Journey Starts Here
It can be overwhelming to decipher your essential LMS features and functionality. Each organization will have unique needs, but there are usually always some commonalities. Listed below are 5 of the most important considerations for any LMS solution.
1. End User Experience
One of the most critical considerations throughout any LMS purchase and implementation project is to keep the needs of your learning audience (end user) at the forefront of all decision making. The success (or otherwise) of your implementation depends on their experience, feedback, and adoption of the system. Within large, multi-discipline workplaces, this can be a real challenge as the experience and tech-know-how of your end users may be vastly different, and you need to appeal to every learner.
2. Knowing Your Learning Audience
If your LMS is unnecessarily complicated, it puts learners off using the system and completing courses, wasting time and money you have spent on the project. It can also be a hurdle to learners who are not comfortable with technology putting them at a disadvantage and creating a group of resistant learners. Look for a simple end user interface, easy to access, and seamless integration with existing systems. It will make the acceptance of a new system so much more manageable.
Ensuring your LMS is set up to include single sign-on (SSO) will remove the need for additional passwords and make training and dashboards accessible with just one click. Functions such as this go a long way to improving end user satisfaction.
Furthermore, be very considerate of the administration staff who will be managing the system. If it isn't intuitive for your administrators and content creators, you are putting the organization at a disadvantage, and your business is less likely to meet its learning goals.
Above all, ensure your learner experience and administration functions are seamless.
3. Accessibility And Workforce
Training all staff in an organization can be challenging, even more so when staff is geographically dispersed. With many organizations now having employees, teams, and customers located worldwide, it is vital that everyone can access unified content at a time that suits them and that it is all centralized and tracked in one system.
It is also essential that the system can be accessed from any device at any time, regardless of it being a networked desktop, standalone laptop, tablet, or mobile phone. An LMS is a perfect partner for remote training. Not only can your employees easily access all content, but your company can also roll out new training, initiatives, and information worldwide at any time. Allowing administrators real-time monitoring of completion rates and performance helps you ensure you maintain compliance.
4. Automation Of Administrative Tasks
How much time are you currently spending on manual tasks that can be automated? Traditional classroom-based learning required an endless list of manual tasks to arrange, book rooms, invite attendees, track attendees, content creation, printing and distribution, delivery, grading assessments, and data entry recording of results. It is very time consuming, which means dollars for any business.
An LMS can automate all these tasks, especially if you integrate it with your HR system (people database) so new staff is automatically added to the LMS and enrolled in their courses. Completion records, certificates, and reporting are automatically programmed within the LMS, saving administrators valuable time. It is also easy to create instructor-led sessions in the catalog for users to self-select, another huge time saver.
5. Reporting
Errors in reporting are common, especially if reporting is compiled by manually merging data in spreadsheets; this can cost an organization time, reputation, and, ultimately, money. An LMS not only streamlines reporting but offers real-time dashboard information. It also removes manual data entry with automated results feeding into the system; it makes all your data more reliable.
Allowing organizations to instantly access information on a dashboard for live data or producing reports in just a few clicks, even setting them up to run to email autonomously on a schedule that suits your needs, can have a massive impact on your learning program.
We hope these tips help you begin building your Training Needs Assessment.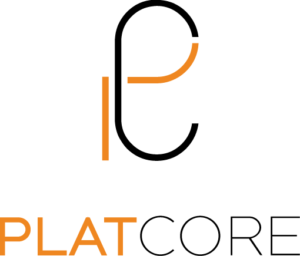 PlatCore LMS
PlatCore is the only Learning Management System (LMS) built in ServiceNow. Utilizing ServiceNow for internal training allows for unparalleled ease of use, as well as cost and process efficiency. Learn how PlatCore is simplifying employee training!