How To Create A Corporate eLearning Blog
Many people turn to social media and online forums to make their corporate eLearning courses more collaborative. However, blogging should also be added to that list. A corporate eLearning blog has the power to boost employee engagement and liven up your online compliance training program. The secret is knowing what to post, how often, and who you're writing for. Here are 7 tips that can help you create an effective and entertaining corporate eLearning blog for your employees.
1. Pick The Right Platform
There are a wide selection of blogging platforms to choose from, such as Blogger and WordPress. Therefore, it's important to research the top sites and find one that suits your needs. Most of them are free. So, price isn't a factor. But every online blogging platform offers unique templates, themes, and features that you should be aware of before making your final decision. For example, one blogging site may provide in depth tutorials on using the interface, while another has themes that are industry-specific. You can also read online reviews from current users and look at some sample corporate eLearning blogs.
2. Stay Active
Corporate learners are looking for blog sites that consistently provide valuable online training content. They also appreciate bloggers who respond to their comments in a timely manner. After all, your visitors take time out of their busy day to leave messages. It's only fair that you take time out of yours to acknowledge them. In regards to posting, you should try to post at least 2 to 3 times a week. That being said, quality is of the utmost importance. Every post must be unique and informative. Even if that means you only post on a bi-weekly basis. Ultimately, your employees want quality over quantity.
3. Make It Micro
One of the benefits of using a blog in your corporate eLearning strategy is offering "moment of need" online training support. Thus, you need to make every post bite-size and easily digestible. Stick to 1,000 words or less, and divide longer articles into separate posts. For example, a 4,000 word article becomes a series that features ten 500 word posts. Just make sure that all of your entries finish a complete thought. In addition, you should pay careful attention to the tone and lingo you use throughout your post. Keep it conversational, but professional, and use organic SEO keywords that flow with the online training content. Ideally, your corporate learners should be able to read the post without having to break out dictionary or pause to decipher a sentence. In fact, that defeats the purpose of microlearning, as it requires more time and mental focus.
4. Know Your Audience
Before creating targeted corporate eLearning blog posts that offer key information, you must identify who your target audience is. This allows you to pinpoint the ideal subject matter and write with them in mind. For example, new marketing professionals are looking for beginner tips and tricks, but experienced marketers need more detailed info. They are in search of industry insights and advice that can take their promotions to the next level. Thus, audience research is crucial. Learn about their preferences, experience level, and background so that you can deliver quality online training content that's relevant. If you are catering to different learner personas, then consider creating different corporate eLearning blog sites for each group.
5. Invite Comments And Questions
Each blog post structures the conversation. You are responsible for choosing the topic and setting the tone. Corporate learners will follow your lead by responding to the subject matter. However, some of them may need some encouragement to do so. Invite them to participate by giving feedback or ask them a thought-provoking question. Tie it into a notable news event that corporate learners can relate to. The blog post should be a springboard that leads to meaningful online discussions. Let them know that their voice is being heard and give them the option to comment anonymously. Effective corporate eLearning blogs allow employees to voice their opinions and concerns in a public online forum, without fear of being judged.
6. Create Blogging Guidelines
Blogging is a two-way street. You have the opportunity to share your opinions and thoughts. But corporate learners are also able to leave feedback and questions, unless you disable comments, of course. Likewise, they can interact with other blog posters and engage in an open dialogue. As such, things can quickly spiral out of control if guidelines aren't in place. Set some ground rules that keep the online discussion on track and in-line. Be clear about how corporate learners should interact with the moderator and fellow commenters. Create a conflict resolution plan that calms quarrels before they escalate. Above all else, keep a close eye on the comments section and remove inappropriate content immediately.
7. Share It On Social Media Sites
A corporate eLearning blog is just one aspect of your online presence. You should still remain active on social media sites, such as Twitter and Facebook. In fact, you have the ability to cross-promote your online training content on all of these social media platforms. For example, by sharing the link of your blog post on your Facebook page or LinkedIn profile, you allow corporate learners to share it as well with friends and coworkers on their own social media pages. To make it more shareable, include "share" icons and a link to your RSS feed.
Corporate eLearning blogs keep employees in the loop and give them an outlet to share their thoughts and opinions. It's more than just a virtual bulletin board, but a way to stay connected to their peers. Use these 7 tips to develop a corporate eLearning blog that enlightens and engages your geographically dispersed employees.
Corporate eLearning blogs are just one social learning tool to consider. Read the article 12 Golden Social Media Rules For eLearning Professionals to learn about the golden rules to follow to make your social media presence not only effective, but genuinely outstanding.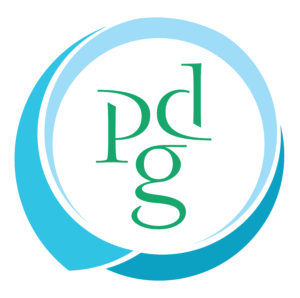 Performance Development Group
We make people better at making their business better.