The most of you know that I am extremely passionate about eLearning. Every day I am reading several eLearning articles from various eLearning blogs. At this post, I would like to highlight my personal list of the Top 10 Must Read eLearning blogs. These eLearning Blogs run from independent eLearning bloggers that have a great passion about the eLearning field and want to share their eLearning knowledge and expertise.
Top 10 Must Read eLearning Bloggers
Are You a Top e-Learning Blog owner?
Would you like to share your Top e-Learning Blog Posts with a thriving community of more than 100,000 e-learning readers? Well... then Submit your e-Learning blog's RSS feed at e-Learning Feeds.e-Learning Feeds ranks and scores hundreds of Top e-Learning blogs, while helping e-Learning oriented readers to answer the question "What's happening in the e-Learning Industry on a daily basis based on the Top e-Learning Blogs".Submit your Top e-Learning Blog's RSS Feed and get exposed to thousands of e-Learning minded people. For more info visit http://elearningfeeds.com/submit-your-e-learning-feed/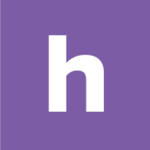 Homebase
Make work easier. Running a small business has never been harder. Homebase helps with free tools to track time and manage your team.