The Best Learning Management Systems For 2022
The LMS market is expected to grow up to 25.7 billion USD by 2025 [1]. The highest proportion of revenue contribution is expected to be generated in North America [2]. 41.7% of global Fortune 500 companies now use some form of educational technology to instruct employees during formal learning hours [3]. Roughly half of all college classes will be eLearning-based [4]. It is more than obvious that eLearning has revolutionized and changed the way we look at knowledge and skill acquisition. Thereby, there is an increasing demand for Learning Management System solutions to systematically manage eLearning.
With 1000+ LMS vendors and too many LMS features to choose from, we can definitely say that Learning Management Systems are here to stay! In this article, we will help you find, choose, and compare the Best LMS Software in the eLearning Industry. Below you will find LMS highlights, use cases, case studies, and more!
That's all you need to keep into account when you are looking for an LMS. After checking the top list, make sure that you read our LMS selection tips!
15 Top Cloud-Based Learning Management Systems
5 Top Open Source Learning Management Systems
What's the Best Learning Management System?
Are your teams working remotely? Let us help you find the best LMS Systems to stay efficient and productive. Explore user reviews and top features!
Get Even More Insights From Our LMS Directory And Top Lists
One of the most prominent dilemmas regarding Learning Management Systems is the choice between cloud-based deployment and open source license. Even after deciding what type of deployment or license you are going to go with, there are many other things to consider as well. Pricing models, specification support, customer type, and additional features are factors you should pay attention to if you want to make the right Learning Management System choice.
Top Things To Consider When Choosing An LMS
The time has come when you need to find out what kind of LMS would be the best option for your business and make a decision. That's a hard one. We've all been there, so it is totally understandable. Is your budget enough to get your own LMS? Should you opt for a cloud-based LMS solution? What if, money-wise, your limit is low and you need to consider trying an open source LMS solution? No worries, here are the top things you need to consider when choosing an LMS for your business.
What Is The Reason You Need An LMS?
First things first, this is the basic clue that will determine what kind of LMS can help you achieve your goals. There are several ways an LMS can help a business grow. For example, you might need an LMS for employee onboarding. Actually, this is one of the most common use cases. Several companies decide to use an LMS to support their new employees through their onboarding process. It can help newcomers learn more about your business culture, understand standard business procedures, become informed about your products and services, and acquire certain skills so that they are able to deliver when they actually get their first projects.
Another common LMS use case is to increase employee development and retention. An LMS can support your training and development goals immensely. Υou can design online courses that will ensure your employees' skill enhancement, offer them a chance to get informed about new product features, or simply keep them up to date with new trends, etc. Another reason you might want to use an LMS is to provide training to your customers, especially, if your product is software. Also, if you have a company in the tech industry, you might need to assist clients in how they can effectively use your product. Of course, you may also take advantage of an LMS to focus on your employees' compliance training, boost your sales enablement to gain more revenue, expand your partner training if you own a worldwide corporation, or even offer exclusive member training.
What Are The Key LMS Features That Fit Your Online Training Needs?
When searching for the ideal LMS for your company, there are several things you have to consider. You need to identify the factors that will make or break the deal for you when choosing the right Learning Management System. Focus on your unique online training requirements. The way you evaluate those parameters is what will help you reach a decision with a good ROI. Pay attention to your online training needs and goals in order to pick the right LMS solution without regrets.
Data-Driven Results
Many companies love data-driven results. If you belong to this category, then obviously you'll need your LMS to have tracking and reporting features. The reports will help you get the right results to assess and understand the ROI of your LMS. They will also help you evaluate and assess your online training efforts. You'll have the chance to learn how long the lessons took, if your employees had to revisit certain topics, or if they need more information about a subject. Reporting will reveal everything you need in order to make your online training courses more engaging and effective.
Tools For Testing And Assessment
Another great feature is the assessment and testing tools that your LMS needs to have. Such a feature is vital for your Learning and Development team, mostly because it helps your trainers learn how the employees have performed. By using such tools, they'll know if the employees managed to retain the information after their training. In other words, it will help evaluate the success of your online training program.
Responsive Learning/Mobile Application
Learning on multiple devices has become a trend in the last few years, so it might be one more feature to consider. In this case, compatibility and multiple-device support should be of top priority to you. Especially, if you expect your employees to do this work on the go. Also, have in mind that LMSs with such features are the most user-friendly.
Customization Options
A big corporation might also consider choosing an LMS that offers customization and branding. Customization options will definitely make your eLearning project more appealing to your learners. Do you want your company logo on the LMS? This is the way to go. Other options could be gamification elements, online training certificates, multiple languages, welcome/enrollment screens, role assignments, content delivery options, dashboards, etc.
SCORM Or xAPI Compliance
You might be in an industry that clings to content that uses these sets of technical standards. These eLearning standards give you the ability to track and trace the results of your learners in your LMS. SCORM compliance is a great feature to have because you can create your online courses in any authoring environment and then run it in your SCORM-compliant LMS. xAPI compliance is an ideal tool if you need to share learning between multiple applications and systems. xAPI is an integral part of eLearning, especially if you're interested in informal learning and mobile learning. It helps track your learners' progress and, since eLearning nowadays is all about data and personalized learning paths, it will be really useful to you.
Course Catalog Feature
Some companies opt for a catalog feature when they implement their employee training. You will find endless possibilities, depending on the LMS that you choose. You can create your own directory of online courses, search within the catalog by using keywords, location, lecturers, dates, categories, or even explore custom taxonomies. With this feature, you can showcase how many lessons you are planning to offer in your Learning Management System. You will also be able to choose which user will get to see certain courses and who will not.
LMS Comparison: Cloud-Based Vs. Open Source LMS
Most business owners wonder which LMS would be the best option for their needs. If you are in such a dilemma, especially between choosing an open source or a cloud-based LMS, we hope that this article will clear the air. These LMS options both have a long history. Through the years, things have evolved and features have been added, eventually leading to the following differences.
The Main Benefits Of Using A Cloud-Based LMS
If you opt for a cloud-based LMS solution, one of the pros you get is that no installation is required. This means that you have faster deployment. When it comes to budget, costs are based on each client's needs, making it more efficient and affordable in certain cases. In fact, a cloud-based LMS has considerably low startup costs. A cloud-based LMS is hosted on the provider's server, offering data security and maintenance by the provider. You get advanced versions, which may include many more functionalities. Such an LMS is considered user-friendly and also helps you avoid IT hustle.
In addition, software updates are automatic, giving you extra features on a cost-free basis. It is also mobile-friendly since it is optimized for responsive design. A cloud-based LMS would be a better option for those looking to deliver online training to multiple locations. What's more, client support, offered by the provider's experts, is available 24/7, so you don't have to worry about maintenance and data security. Finally, it offers subscription plan scalability, making it cost-effective. The greatest thing about it is that most cloud-based LMS providers offer a free trial, so you can try and see if it covers your business needs in a decent amount of time.
The Main Benefits Of Using An Open Source LMS
On the other hand, an open source LMS requires installation and setup. One of the main advantages of an open source LMS is that it is budget-friendly since you can find low-cost, but also free solutions as well. Most LMS tools come with a set pricing model, which might exceed one's budget. An open source LMS is a great choice for small businesses and institutions that are looking for a budget LMS. This type of LMS is installed on the company's server, as a result, the user has to take care of maintenance and data. In case the client needs additional functionalities, they can do so à la carte.
However, if you opt for this type of LMS, you'll need to handle updates manually. Also, keep in mind that support can be found through forums and user communities. As any free thing on this planet, using a free LMS usually gives you limited features and courses. Also, you might not be able to have a large number of users. However, you'll still have a good overview of the software, making it a good, basic stand-alone solution. Since it is an open source tool, there are options for modification and enhancements for its users.
What Were The Criteria That Determined Which LMS Tools Made The List?
Global recognized LMS experts, including C. Pappas, and our editorial team did a thorough review of each vendor's eligibility and relevant published content (articles, eBooks, webinars). Our committee ranked the best Learning Management Systems based on the following 9 criteria:
Customer support
Customer Experience
Software features
Software innovation
Customer reviews
Economic growth potential
Company's customer retention
Employee turnover
Company's social responsibility
After checking who made our top LMS list, make sure to delve into all the below insights. Focus on which steps you need to take to choose your ideal LMS solution.
LMS Consultation / LMS Reviews / LMS Directory Listings
You can also get an LMS consultation tailored to your needs in as little as 3 minutes. This simple 4-step process will help you find the Learning Management System that works best for you. Whether it's your first time with a Learning Management System or you are looking to transition from your current LMS, we are here to help.
There are so many Learning Management Systems out there that the task of finding the right one can prove to be quite difficult. This list contains the best solutions the Learning Management System market has to offer. If used right, it can significantly aid you in addressing the needs of your online learners. If you have a preference for a specific Learning Management System, make sure to submit a review in our Learning Management Systems directory.
Also, don't forget to create a free listing in our Top Learning Management Systems directory. The process is quite simple and it won't take more than 3 minutes of your time.
Explore eLearning Industry's Top LMS Lists Per Use Case
If you need more specialized insight, and your goal is to determine the extended enterprise LMS that is right for you, then you can evaluate your options and invest wisely by taking advice from this list of the Top Extended Enterprise Learning Management Systems. In the same article, you will also find a list of 8 questions that will guide you through the selection process.
If your interest is solely in customer training, check out the article Best 20 Customer Training Learning Management Systems to find out about the features Learning Management Systems should possess in order to facilitate the online training process and keep your customers engaged.
If you are leaning to opt for an open source Learning Management System and you are intrigued by the possibilities it brings along, check out this list of 21 Top Learning Management Systems With Open Source, so that you make a safe choice. Research extensively to find the open source solutions that meet your expectations.
Are you looking for a cloud-based Learning Management System? Of course you are! Don't miss out on the valuable information you can find in this article featuring The Ultimate List Of Cloud-Based Learning Management Systems. Plus, you may also want to check out the Top 10 Cloud-Based Learning Management Systems For Corporate Training.
Test driving a Learning Management System gives you the ability to see if its features and functions are worth the investment. That's why this list with the Best 20 Learning Management Systems Offering An LMS Demo, along with 10 questions that can help you determine if the LMS platform is right for you, can help you evaluate your options and invest wisely.
Read Reliable LMS Decision-Making Resources
There a few pointers to keep in mind when you are looking for a free LMS consultation. How do you decide your must-have LMS features, and which ones can fall by the wayside? Are you getting a free LMS consultation while not being sure of your LMS implementation schedule? Can LMS consulting really help you achieve the best LMS value for money? Learn how to make the most out of free LMS consultation by downloading the eBook: LMS Vendor Selection Process Made Easy: Tips To Use Free LMS Consulting To Improve eLearning ROI.
Need help choosing a Learning Management System for your company? It's always best to try before you buy! Delve into this list of the Best 20 Learning Management Systems Offering LMS Free Trials. It'll give you the ability to see if the features and functions are worth the investment. Plus, there are 9 tips to help you make the most out of your LMS free trial.
Last but not least, make sure to check out our eBook: Making The Case For Corporate Training Software: How To Choose And Implement A New Corporate LMS For A Healthier Bottom Line to discover what the best Learning Management System experts have to contribute to the subject.
References:
[1] The Learning Management System (LMS) market size is expected to grow from USD 13.4 billion in 2020 to USD 25.7 billion by 2025 - Markets and Markets Global Forecast.
[2] Learning Management System (LMS) Market to 2025 Global Analysis and Forecasts
[3] Top 10 e-Learning Statistics for 2014 You Need To Know
[4] The Top eLearning Statistics And Facts For 2015 You Need To Know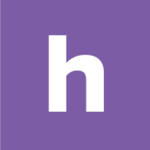 Homebase
Make work easier. Running a small business has never been harder. Homebase helps with free tools to track time and manage your team.