eLearning Vendors To Help You Develop Your Online Training
In the $107 billion (and growing) online training industry [1], trainers working to create learning experiences have plenty of partners to choose from. Today's eLearning vendors offer everything from apps, tools, and templates to just good advice — many, many options are out there.
But while competition between these companies leads to great results for you, the consumer, it also presents an overwhelming amount of choice. Some eLearning vendors are merely familiar and good enough, and some will add something powerful and meaningful to your online training program. Separating them isn't easy.
So, we've done it for you. Each of the 30 providers on this list -which includes both dedicated eLearning vendors, and vendors with services suited for eLearning projects- will make your training better. Vendors were chosen based on the quality of their services, their reputation in the marketplace, their differentiators and, most importantly, the value they offer to your training program.
All-In-One eLearning Vendors
When you want a comprehensive partner to work with you on every aspect of an eLearning project, you need a full-service provider. From strategy to technology to Instructional Design, these 11 companies do it all.
1. AllenComm
Recipient of more than 100 awards in the eLearning industry, AllenComm stands out because of its customized learning solutions that discard the dry, slideshow format of typical online training in favor of compelling, hands-on activities that lead to higher retention and engagement.
2. CoreAxis
Best-in-class curriculum planning, Instructional Design and technical expertise aside, CoreAxis makes this list because of the range of training contexts they serve, including classroom, lab and sales training. They even offer solutions custom-built for Μillennials!
3. EI Design
Based in India, this leading eLearning vendor brings 15 years of experience to the table with clients in 16 countries and dozens of industries. Employing dedicated teams for Instructional Design, Project Management, and technology, EI Design uses a deliberate, comprehensive process to produce a custom solution that fulfills your objectives.
4. G-Cube
With solutions that are scalable, flexible, and celebrated for their innovative design, G-Cube is skilled in a range of learning technologies and a great collaborator for every step of the training process, from design to delivery.
5. eWyse
This Croatia-based provider, eWyse, uses a "storyboard" approach to give your courses flow and purpose. Their massive creative team of Instructional Designers, artists, photographers, and voice-over artists create content that not only educates but entertains.
6. InfoPro Learning
InfoPro Learning develops solutions that lead to meaningful performance improvement by leveraging time-tested training best practices, aligning your messaging and drawing User Interface inspiration from top applications like YouTube and Salesforce.
7. LEO Learning
LEO Learning has exhaustive experience with top eLearning technologies, and the insight to help you choose the one that's right for you. Plus, they provide first -and second- line support for your solution long after implementation is complete.
8. Pearson
One of the most trusted brands in education is also a first-rate developer of custom eLearning solutions. Pearson's invaluable knowledge of the learning process makes a great partner when you need a solution that is scalable, standardized, and compliant.
9. Pulse Learning
Customization is key to PulseLearning's approach, which utilizes multi-device deployment (tablets, mobile, PCs, etc.), and is designed to smoothly integrate with your processes, business challenges, and training culture.
10. SchoolKeep
The all-in-one platform lets companies of any size create online courses, integrate their CMS and other apps. SchoolKeep also lets them deliver mobile learning content, review analytics and revise course modules on the fly.
11. SweetRush
Known for its creative learning solutions that incorporate gamification, multimedia, and other cutting-edge features, SweetRush offers excellent content development and consulting services.
If you're in the market for an LMS, check out eLearning Industry's Complete LMS Buying Guide For SMBs. 
Video eLearning Vendors
YouTube recently revealed [2] that over one billion hours of content is watched on their site every day, further cementing video as the most powerful medium through which we digest information and engage with our world. Video needs to be a part of your eLearning strategy, especially if your staff is majority millennial.
Choose any of these video vendors, and you'll get a strong tool-set for creating quality video content that will get your trainees' attention.
12. Adobe
Adobe is a top provider of consumer-grade video editing tools. Adobe has a product line that's perfect for creating dynamic eLearning videos. Premiere Pro is intuitive and packed with tons of tutorials to help you learn the ropes, while After Effects will add a high level of polish and detail to your content (provided you're willing to sink some time into learning it).
13. Animoto
If you're looking for another DIY option, Animoto turns your photos and video clips into professional video slideshows in minutes. Fast and shockingly easy - they turn creating a video into a simple process.
14. GoAnimate
Through a drag-and-drop interface, the cloud-based GoAnimate makes it astonishingly easy (and fun) to create animated training content that clearly expresses complex training topics.
15. GonzoMedia
GonzoMedia are specialists in both training and film production who work together to create custom, brand-specific video content with an eye-catching look, and first-rate production values.
16. Indigo Productions

This NYC-based video studio, Indigo Productions, specializes in training videos, and works with you to produce content that aligns with your values, strategic objectives, and audience.
17. Moovly
More than 300 of today's Fortune 500 companies use this eLearning vendor for their multimedia needs. Moovly is affordable, feature-rich and can be learned by just about anyone.
18. Movavi
For videos that cover computer topics like data entry, coding or applications, Movavi's Screen Capture Studio is the way to go. This program lets you record your desktop and edit your footage into a how-to video. Plus, it's free!
19. Pinnacle
Promises "professional quality results" and delivers. At only $99.95 (as of this writing), Pinnacle Studio 20 Ultimate has a comprehensive suite of tools that can enhance your videos, including screen capture, graphics, moving text, titles, and transitions. Plus, you can use their packed-in training videos as inspiration for your own videos.
20. PowToon
It markets itself primarily to school teachers and students, but PowToon is also a great platform for trainers who want to create fun, effective explainer videos.
21. RawShorts
A drag-and-drop editor for animated videos, RawShorts is extremely easy to use. It also comes with a series of pre-built templates you can use to give your video shape.
22. RenderForest

Renderforest is an online slideshow and animated video maker. Create slideshows, promotional and explainer business videos, logo animations, and more.
23. VideoScribe
Take your trainees back to school with whiteboard-style training videos. VideoScribe is easy to use, features excellent animation, and claims a 15% higher retention rate for their video content compared to traditional talking-head videos.
Audio eLearning Vendors
As important as the video component of training is, you can't neglect audio — many people process information best through speech and sound as opposed to text and pictures. These sonic specialists can help you add a compelling auditory component to your online courses.
24. Dan Harder
Dan Harder's voice over work is notable for the quality of his delivery. With considerable eLearning experience, he understands how to unfurl a sentence in just the right way to have maximum resonance for the listener.
25. EdgeStudio
A team of voice-over artists, engineers, and mixers, EdgeStudio produces high-quality sound work with a fast turnaround time.
26. E-Learning Voices

Specializing in voice-over work for eLearning and Instructional Design, these artists know how to make the script for your video come alive. E-Learning Voices also offer a unique "Price Per Produced Minute" model perfect for short projects.
27. Free Music Archive
Musical accompaniment can spice up a video and get your audience more engaged. Free Music Archive has a wealth of interesting and exciting songs available at little or no cost, with licensing information for each, so you know how to use it.
28. Incompetech
You've probably heard the name Kevin MacLeod before; he's perhaps the most famous royalty-free music producer in the world, and his compositions are great for eLearning videos. An added bonus: most of his songs don't cost anything and only require an attribution in the video.
29. Shutterstock Music
Shutterstock's song library includes high-quality pieces written specifically for corporate videos and presentations, which are also well-suited for training presentations.
30. SoundBible
Why not add some fun sound effects to your videos? Everything on SoundBible is free to use, and they have a wide selection of attention-grabbing sounds that will surprise and entertain your trainees.
31. Todd Schick
A veteran of the radio industry, voice-over artist Todd Schick records, mixes, edits, and masters his work to ensure professional quality. He also understands that eLearning narration needs to be personal and inviting in order to have a real impact.
32. Voices.com

With this on-demand voice over platform, you can get professional, competitively-priced voice work by posting jobs to a talent pool of more than 200,000 voice actors. Used by top brands including Microsoft, Hulu, and Discovery Channel.
33. VoiceBunny
Search through thousands of vetted voice-over professionals to find the artist who meets your needs. If you have trouble choosing a performer, you can hold a contest between 3 candidates, or let VoiceBunny recommend someone based on your specific project requirements.
Tell Us Your Favorite eLearning Vendors
SchoolKeep's customers are always on the lookout for eLearning tools and resources to help them create effective online courses on our LMS and course authoring platform. If you have a favorite to share, please let us know in the comments, or contact us to share your experience.
References: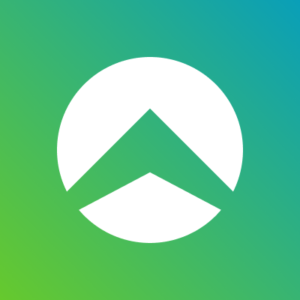 Northpass
Northpass is the learning platform that gives businesses the freedom to easily create, manage and scale their learning programs exactly the way they want.