Employee Training Methods And Techniques You Should Try Now
13 million dollars. That's the average employee training budget for large companies, as Training Magazine reported [1]. But how much of these budgets is dedicated to developing employee training methods and techniques that get team members thinking outside the box?
Not much, according to the employees. According to BKV [2], a direct marketing agency, 80% of people believe expressing their creativity makes a difference in their lives, but feel their workplaces prioritize productivity over creativity.
Let's step outside the tech world for a moment to see how creative employee training methods can amplify your company's training budget.
When Zingerman's Roadhouse restaurant in Ann Arbor, Michigan, realized food costs were increasing, it turned to its employees for a solution.
The restaurant trained employees of all levels "to think and act like owners", Fortune magazine reported [3]. It encouraged creativity on a daily basis, so when this challenge came up, the solution didn't come from the CEO, but from the dishwasher who noticed the restaurant was throwing away lots of fries every day.
That ownership mentality led the restaurant to "decrease the initial portion of fries and offer free refills. This saved money without compromising great service", reported Fortune.
Want similar results?
To encourage employees to give your company their all, you need to advocate creativity from day one, starting with your employee training methods.
Here's how:
1. Make Sure Employee Training Techniques Are Fun
We believe an excellent employee onboarding process gets employees feeling confident and drives productivity. Make sure they have fun from day one of training to help them connect emotionally to your company goals.
Take The Motley Fool, a multimedia company, that aims to help the world invest better, for example. It has won multiple "Best Places to Work" awards—no doubt, because of its employee training methods. To train employees, they prepared a mobile-responsive employee handbook called The Fool Rules that are filled with short texts, images, and a video.
Among other things, it includes a welcome video from the CEO, Tom Gardner, telling you how great you are and that he wants to make sure you get to do what you love.
The remainder of the short modules playfully emphasize a list of core company values that include "revel in your work", the Code of Foolish Conduct, an explanation of what the company does, and a tease about the company's very own holiday—April Fool's Day, when the company teaches investment by pulling pranks on employees and customers.
The Fool Rules website goes on to describe employee benefits, including the Fool's Errand, an annual drawing that obligates one random employee to take a 2-week vacation with no connection to the office and hardly any time to prepare the rest of the team.
2. Let Employees Study The Way They Study Best
Some people learn better in the morning, others at night. Some learn better when they consume small chunks of information, while others like to dive in and learn everything they can at once. Some prefer to read, others to watch, and yet others learn best when they listen to content when they ride the train or go for a run.
When you provide online training programs, each employee can study the way she studies best—at her own pace. It's one of the best employee training methods out there because results are easily measurable, making it easy to follow up with contextual training content that helps employees strengthen skills that require improvement.
3. Develop Boot Camps And Hackathons
When new engineers join Facebook, they're thrown into a 6-week boot camp where they collaborate on a project that goes live on Facebook quickly. At the same time, senior management is available to offer to coach and mentoring, wrote Andrew Bosworth, VP of engineering at Facebook [4].
One of the most creative employee training techniques is to create hackathons that last several hours to a full day. During these, collaborate on a project, are encouraged to go crazy with their ideas and learn from each other as they go.
4. Share Customer Success Stories
Companies often document customer success stories to market their products to potential customers, and they can also use these case studies as an employee training method. Case studies usually contain interviews with real customers who share their experience with the company, including doubts, fears, challenges, and triumphs.
Understanding customer perspectives can make a big difference for most departments in your company that often don't interact with customers.
5. Encourage Employees To Switch Jobs (At Least For A While)
The customer point of view isn't the only one employees need to know. They need to understand the needs of other team members and other departments as well because it will make it easier for them to collaborate and achieve better results.
For example, a recent study [5] discovered that companies that exceed revenue goals are twice as likely to have marketing team members join salespeople on sales meetings, even though it's not common practice.
One employee training technique you can implement is to have employees shadow relevant colleagues across your organization and maybe even take their job for a day.
If you're training people in management, have them work in low-level positions for a day or a week to get a better understanding of what it's like for the people who execute their strategies.
If you're training people in lower level positions, have them shadow or take over leadership positions to gain a deeper understanding of how their job serves the bigger picture. If they enjoy it, it might give them a higher motivation to excel and advance along the way.
6. Blend Employee Training Methods
Blending employee training methods is beneficial to both employees and companies.
First, you get to enjoy the benefits of each method. You'll get the extra efficiency out of employees who study at their own pace, but also the creative ideas that can only be sparked when people collaborate.
Blending learning lets you develop learning personas as you give employees multiple types of experiences and to track which methods lead to better performance.
Remember—always get feedback from the employees and be willing to keep improving as you go.
Summary
Effective employee training methods drive engagement and growth. These inspiring examples will make your employee training techniques stand out.
Consider using a software like BambooHR so you can focus on people, not processes. To enhance your training, BambooHR integrates with Northpass enabling the automation of workflows between BambooHR and Northpass, removing the need to provide course access to users manually.
References:
4 Statistics that Promote the Power of Creativity in the Workplace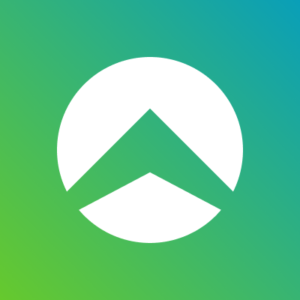 Northpass
Northpass is the learning platform that gives businesses the freedom to easily create, manage and scale their learning programs exactly the way they want.