How To Create Α Training Program That Builds Stronger Employees
Companies who are able to create a world-class training program and deliver it efficiently can keep their staff up to date and informed—with all the affordability and convenience of doing it in-house. Whether you want to expand your employees' knowledge of new products or keep them abreast of the latest customer service trends, offering accessible training will help set your company apart.
But effective training requires more than just information. To create a training program that trains, be strategic in your approach. Pause to first understand factors such as your audience, the company's overall objectives, and useful metrics—then, map the training program out accordingly.
To ensure your employees get the most out of your training programs, follow these 5 steps:
1. Define Learner Personas, Goals, And Success Metrics
Before getting to the nitty-gritty of content development, take time to define the parameters that will act as the foundation of your program—defining learner personas, goals, and success metrics.
First, define personas of your intended audience. Identify their demographics—for example, their age, location, gender, or family structure. Are they primarily Millennials? Middle-aged? A mix? How about their financial status and education history?
Creating detailed personas of your archetypical learner will help you create more efficient and engaging training modules. For example, if you discover that your average learner works over 40 hours per week, you may create a training program that accounts for their busy schedule and lack of learning time.
If you don't already have this information, research your target learner audience via interviews with a sampling of potential users and supervisors.
After defining your learner personas, focus on establishing your business or department goals. Are you going to create a training program to onboard new on-demand workers? Or perhaps you've identified a need to reduce churn and boost retention. Whatever your goals, let them guide your training strategy from the onset.
Finally, define how you will measure success. To do this, break "success" into 3 components: engagement, learner knowledge, and business goals.
To measure engagement, use metrics provided by your training platform. For example, if you use Wistia to host your training videos, you can view metrics such as page views, clicks, and learner progress.
To measure learner knowledge, create and deliver relevant quizzes, assessments, assignments, and surveys to determine engagement and knowledge retention. And to measure the impact of training on your business goals, establish a set of key performance indicators (KPIs), then study them before and after training implementation. For example, have sales significantly increased after training? Has there been a meaningful boost in productivity?
2. Create A Training Program Outline
After you have defined your learner personas, goals and success metrics, it's time to lay out your content development approach and organizational structure of your program.
Begin writing your outline by focusing on the topics you want the program to cover. To choose your topics, ask yourself: what information is most important to my learners? What do they need to learn to meet the training goals and objectives?
For example, if you're creating a training program about how to handle demanding customers, your learners will need to understand where customer hostility stems from and how to diminish it. Therefore, a good topic might be 'How to deal with upset customers'.
Repeat this step until you've created a solid topical outline, one in which each topic is a stepping stone toward the ultimate goal or goals of the program. Then, determine how you are going to present each topic, keeping in mind that video, audio, and multimedia slideshows can transform even the most mundane information into engaging content.
3. Build Your Program
Thanks to your outline, your objectives have been fleshed out with topics, and you've matched your topics with their media counterpart. So, let's start building your training program.
To develop quality audio content, consider using a program like Audacity to record and edit. It's free and user-friendly. A good microphone wouldn't hurt either.
For video, a basic video editor will probably fulfill most of your needs, and the YouTube Editor is a surprisingly good choice for simple editing tasks.
For image editing, Photoshop-phobics should give something like Canva a shot, which offers an extensive stock photo library, as well as easy-to-use filters, fonts, and layouts.
To bring all of these creations together, presentation software, like Google Slides or Haiku Deck, provides an intuitive platform. And for a more advanced instructional platform, there are programs like Adobe Captivate or VoiceThread.
Related reading: How to Create an Online Course in 5 Easy Steps
4. Optimize Engagement
After you've followed those initial steps to create a training program that comprises such valuable, targeted content, it's essential to optimize that program's delivery. You want your learners to be engaged in the material and able to comprehend each piece of content. They should feel supported by the program instructor and confident in themselves.
Breaking up your content into chunks is a great way to avoid confusing or overwhelming your audience, as is mixing up the media and presentation strategy. Inject compelling images into long sections of text, and use casual, more conversational rhetoric with your learners, rather than a lecturing tone.
Another strategy to keep your learners continuously engaged is to incentivize the program. Yes, the learning objectives are probably an incentive in their own right, but adding bonus incentives will only increase engagement and enthusiasm. So, consider offering prizes such as product discounts, extra time off, or fun swag to those who, say, score a certain percentage on a test. These incentives don't have to break the bank—they just need to appeal to your audience and show that you, and their company, recognize and appreciate their achievements.
Aside from incentives, maintain high levels of engagement by purposefully communicating with your learners. Email your learners regularly to help them stay motivated, remind them about upcoming assignments or tests, and check in on individual learners if you notice they are struggling.
Facilitate high-quality conversations by including discussion prompts throughout the course, or foster a learner community via a forum on your platform. Keep people talking, asking questions, and interacting with each other. And don't forget to participate in these discussions yourself. Timely feedback and active participation show learners you care about their success.
5. Measure Success
Measuring your training program's success will not only better prepare you for the next time you create a training program—it will also allow you to use your findings to improve your current program in real time. Once your program is in full swing, start monitoring engagement and training effectiveness through your training platform's analytics and reporting feature. Then, translate those insights into actionable improvements you can make to your program.
Additionally, learner feedback can provide more profound insights into what is working and what isn't. Ask your students for feedback via surveys or questionnaires. Talk to individual students directly about how they are receiving the program. You may just find that the ones taking your program are the ones who best understand how to improve it.
Summary
Throughout the 5 steps to building stronger employees, we consistently emphasized the importance of launching with less and taking an iterative approach to your training program. This logic is rooted in the idea that every training program should be highly tailored and targeted at specific learner personas.
At Northpass, we work with a diverse portfolio of companies, from non-profits to top SaaS platforms, each with their unique business model and training use case. For those who are just starting with online training, the most efficient way to develop great content is to look at the behavior and feedback of the learners who receive it. To do that, you must launch, to some extent, a training program.
The program may not be perfect. The design may not be entirely polished. The catalog may not even contain more than one course. However, launching a minimum viable product (MVP) will offer you profoundly meaningful insight into the quantitative and qualitative data needed to make your training program great.
As you work through this process, use the success metrics outlined in this article to help you show ROI and identify critical areas that can be improved. You will find that the article is meant to function more like a cycle, requiring you to continually revisit your goals, update, and build new content, and listen to your learners.
Working through this may have been the beginning of your journey to create an online training program, but for successful programs, there is no end. There is only more learning to be done, more improvements to be made and more significant impact to be had.
This is just a sample of our framework. For the full guide, see The Complete Guide to Creating an Online Training Program.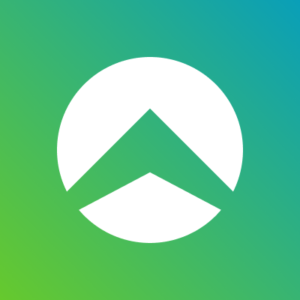 Northpass
Northpass is the learning platform that gives businesses the freedom to easily create, manage and scale their learning programs exactly the way they want.