Building An Online Learning Resource Center Quickly
Learning resource centers are not a new concept. They have been around a long time, particularly in educational institutions. More than just a library, a learning resource center can include audio-visual aids, tutors, study resources, learning labs, and other self-help support designed to enhance and increase the learner's knowledge, skills, and abilities.
With the growth of eLearning for workplace training, it makes sense that learning resource centers are moving online and that your company would like to have its own. Whether you need to provide training to employees, customers, or channel partners, making resources available online is the most efficient and cost-effective way to reach your target audience.
Benefits Of Building An Online Learning Resource Center
Keeping your team trained is critical to maintaining a competitive edge. Training should be woven into your company's processes for onboarding new employees, improving the skills and knowledge of existing employees, and boosting productivity.
But it's not just your employees who need this type of support. An online learning resource center helps you quickly respond to everyone who needs training or information from your organization. When these resources are available 24/7, your entire audience can find targeted information when they need it.
Online training appeals to today's tech-savvy, mobile workforce. This is not only for its easy accessibility to on-demand content. An online learning resource center can deliver short, relevant pieces of training, such as easy-to-understand instructional videos. Plus, the content can be easily customized and quickly updated when new material is available.
Successful Companies Know How To Leverage Online Learning
Many of today's leading cloud-based companies, such as Uber, Shopify, Airbnb, Salesforce, and Hubspot, are strengthening their businesses with effective online learning resource centers.
For example, Uber's learning resource center provides a series of bite-sized, easily digestible videos to teach its drivers how to use the Uber app, contact a customer, and understand the rating system. This kind of on-demand training means a new driver can get onboard and be in business in no time.
To be successful, companies must be agile and able to provide support and answers 24/7 in this competitive world. Airbnb's Help Center [1], for example, is an online learning resource center through which new customers can learn about pricing, making reservations and cancellations. Hosts learn about getting started, managing their reservations, and getting paid.
What Do You Need To Quickly Build An Online Learning Resource Center?
You'll need a framework to guide you through the overall process, a course authoring tool to build the content, and a portal to house your learning resource center. Before you get started, it's important to think about what your needs and expected outcome are.
That's where a framework is most valuable: steering you through the process. SchoolKeep's Beginner's Guide to Creating an Online Training Program, can guide you through 5 easy steps to create online training:
An All-In-One LMS Is Your Quickest Path To An Online Learning Resource Center
Investing in an eLearning authoring tool to create course content is one of the fastest ways to get training online. eLearning or course authoring tools typically feature templates, themes, and interactions that can be integrated into your course design.
With an intuitive drag-and-drop interface, a modern Learning Management System won't require the expertise and skills of an Instructional Designer to create effective content. In fact, if your LMS has built-in course authoring tools, your sales and customer support teams can create their own short videos or presentations and post them in your online learning resource center.
For training offices looking to quickly build an online learning resource center, a cloud-based all-in-one Learning Management System may be the right answer. An all-in-one solution will typically include a built-in course authoring tool, plus a central library for storing videos, presentations, and other media files in a single location.
You can even add discussion boards and forums. With the SchoolKeep LMS, the framework is built in, making it easier for you to quickly create training.
An all-in-one solution can measure the engagement with your learning content through reports on course completion, quiz scores, length of time engaged, and drop off. You can monitor how much time your learners spend on activities and produce intuitive graphs that reflect the metrics you want to measure. This information is invaluable as you fine-tune and enhance your learning resource center.
With a cloud-based option, your organization doesn't need to invest in software, hardware, or technical specialists to support an in-house system. Instead, the system resides on the server of the Learning Management System company, supported by their staff, not yours.
One of the best things about a cloud-based solution is scalability, or pay as you grow, enabling you to get a basic online learning resource center up and running quickly. When demand for training increases, simply expand your learning center as needed and pay only for the additional services used.
Ready To Get Started?
Is it time for your organization to join the ranks of Uber, Airbnb, and Shopify by launching an online learning resource center?
Define your audience, determine what training is needed right away, consider using an all-in-one LMS and have fun building. You'll be amazed at how easy it is to get going when you have the right framework and tools.
For further reading on online training programs, get the complete Beginner's Guide to Creating an Online Training Program and develop your organization's training in the best possible way.
References: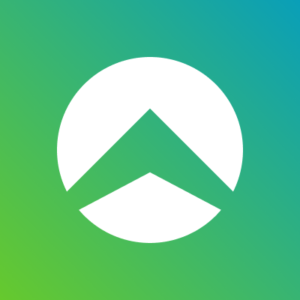 Northpass
Northpass is the learning platform that gives businesses the freedom to easily create, manage and scale their learning programs exactly the way they want.