Tips For A Successful Year Of Enablement
2022 is coming to a close. That means it's time for us to reflect and plan. If you're seeking ways to step up your enablement game in the new year, you've come to the right place.
In this article, we'll discuss 23 tips to consider as we collectively evolve enablement to become a vital function within all thriving businesses.
Enablement is the central orchestrator of communication, knowledge, and cross-functional collaboration within a company; it's the strategic partner and revenue accelerator for the go-to-market organization.
Enablement leaders are entrepreneurial, business-orientated, lifelong learners. They're adept at identifying what success looks like, then providing teams with the means to achieve what they set out to accomplish.
We've compiled a list of insights here for you; let's explore 23 best practices to help you develop a maximally effective enablement plan for 2023.
'23 New Year's Enablement Practices
1. Identify What Success Looks Like
The key to determining (and communicating) enablement's impact is to establish a robust system of KPIs.
Make sure to set clear success criteria and indicators that align with broader company goals, like time to close deals, customer acquisition, customer satisfaction, product adoption, training completion rates, etc.
Defining these metrics helps to establish an enablement baseline and create a more unified approach among all stakeholders.
2. Understand Your Customer Journey
Map out your buyer personas' typical paths to purchase to inform which enablement resources will work best at each stage.
Knowing what content and resources are most beneficial to each buyer segment will help you construct successful enablement programs and give your team the necessary direction to follow them.
3. Build Strong Relationships
Foster a culture of collaboration between enablement, sales, and marketing teams. Define clear roles and responsibilities, as well as best communication practices between and among the teams.
Everyone should be made to feel comfortable sharing their ideas in order to avoid silos of knowledge or fragmentation of resources.
4. Embrace Data-Driven Decision Making
Inform decisions with insights gleaned from sales performance metrics. Measure everything you can and use the results to adjust or refine enablement content.
Use the information you gather to walk in customers' shoes. Gain an understanding of customers' perspectives by participating in calls or shadowing sales reps on their client visits. You'll achieve much deeper insight into their needs, as well as which solutions best meet them.
5. Create A Library Of Resources
Make all enablement materials easy to access, organized, and up to date. Sales reps need the most accurate and current information available, and they need it at their fingertips.
Think of 2023 as a golden opportunity to capture and disseminate the tacit knowledge that races through your company's communication channels on a daily basis.
Resource libraries also provide enablement teams with an overview of which materials are being used and which aren't, giving clues for adjustments.
6. Enable Knowledge Sharing
Provide a platform for sales reps and other stakeholders to share their own best practices and successes. Doing so fosters a collaborative culture of learning and knowledge sharing, one in which teams work together to develop effective solutions.
Encouraging knowledge sharing also provides the visibility enablement needs to identify areas where content or resources may be lacking.
7. Develop A Customer Advisory Board
Recruit customers to share feedback and insights on new products and services. Then bring that information into the fold of your enablement strategy in training materials and within conversations.
This helps sales reps better understand how customers view solutions, which challenges they currently face, and what they truly need from you, allowing you to make informed adjustments to your enablement strategy going forward.
8. Become A Storyteller
Incorporate stories and anecdotes into training materials to make them more memorable and engaging for reps.
Storytelling helps people better understand key concepts and how to apply them in their own lives. In enablement, it encourages reps to draw connections between their experiences and the content they engage with.
9. Create A Feedback Loop
Establish an ongoing dialogue with sales reps so they can share ideas, successes, and challenges in real time. This feedback loop should include formal and informal channels to encourage open communication.
Conversational spaces help ensure that enablement can consistently give reps what they need.
10. Foster Communities Of Practice
Create spaces and forums where sales reps can discuss challenges, share solutions, learn from, and practice with each other. These communities provide reps with human connections and access to resources that they wouldn't have known about otherwise.
Furthermore, communities of practice give enablement teams insight into how content is actually used in the field.
11. Promote Cross-Functional Learning
Encourage reps to think outside the box, apply their knowledge from other departments, and learn from colleagues they wouldn't otherwise interact with regularly.
This will help them better understand how all departments work together to create a cohesive strategy. It will encourage collaboration and reveal new opportunities for innovation, too.
12. Leverage Technology
Use the appropriate tools to support enablement initiatives and streamline operations.
Explore your options among the variety of customer relationship management (CRM), sales enablement, and learning management platforms that are available to you and determine which are most suitable for your enablement strategy.
13. Curate Content And Use Cases
Ensure that all sales-related materials are educational and helpful in driving outcomes for customers.
Provide case studies or other customer success stories to illustrate best practices and usage scenarios. Effective enablement content should be easily consumable, actionable, and easy to find.
14. Connect New Hire Onboarding To CX
Make sure all new hires understand how their role impacts the customer experience. Doing so guarantees they are engaged and motivated to help customers achieve success from the get-go.
15. Provide Personalized Coaching
Focus on helping people reach their objectives, rather than striving to simply check boxes off a list.
Coach and create time and space to give feedback based on the individual's unique skillset, strengths, and their improvement areas.
16. Tailor Learning Materials For Different Personas
Recognize that different people learn differently, and therefore require different approaches to learning.
To get maximum engagement, customize learning materials to different buyer personas and preferred learning styles.
17. Audit Content Regularly
Check in on the efficacy of your existing materials and update them as needed. It will help you keep a finger on the pulse of the sales team and confirm the relevancy and comprehensiveness of what you've provided.
18. Encourage Self-Starters
Offer resources that allow reps to take ownership of their own development and success. Empower them to take the initiative when it comes to their learning and development.
Doing so gives you the extra visibility needed to diagnose areas in need of improvement. It also gives reps the opportunity to stay ahead of trends in their field and learn more about what truly motivates and inspires them.
19. Incorporate Digital Assistants
Ok, maybe you don't need your very own task robot. Instead, introduce AI-driven digital assistants that can quickly retrieve answers to FAQs. Doing so can drastically improve sales reps' efficiency and help them provide more accurate and timely information to customers.
It also reduces the time burden on enablement teams and allows them to direct focus elsewhere.
20. Experiment With Different Channels
Reach out to reps in different ways, like webinars, virtual meetings, in-person sessions, or even podcasts, to keep them informed and engaged. Experimenting with different channels will help you reach different groups of people and respond to their ever-changing needs.
21. Leverage Analytics To Measure Success
Take advantage of analytics tools to track performance, evaluate results, and adjust enablement initiatives. This allows you to identify areas where reps need additional support to reach the objectives you've set out to achieve, and then continually optimize strategy for maximum effectiveness.
22. Invest In The Future
Invest in long-term enablement initiatives that will continue to drive success long after reps have been onboarded.
You'll stay ahead of the competition and industry trends, and your reps will always have the resources and support they need to continue growing and succeeding over time.
23. Lead By Example
As an enablement leader, you must lead from the front and set an example for others. Show them how to incorporate your enablement best practices and give reps a clear path to success that they can follow.
Build trust between you and your team members and encourage everyone to take ownership of their growth.
Conclusion
By implementing these 23 best practices, you can ensure your sales team will be equipped with the right knowledge and resources to be successful in 2023. With an effective enablement strategy, organizations can maximize their ROI, develop a more knowledgeable, motivated, curious, and engaged sales force, and ultimately improve the customer experience.
The key is to remain agile to changes in the market, customer needs, and technological advances so that enablement can continue to drive success for both the organization and its sales force.
We're thrilled to see how enablement as a function continues to evolve into 2023 and beyond. How will you take part in its evolution?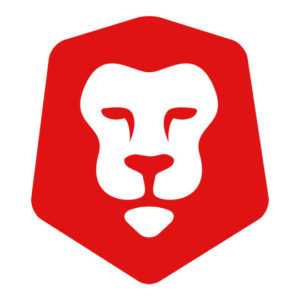 Curious Lion Inc.
Curious Lion is not your typical learning company. We're like a ghostwriter. You stay in the spotlight while we support you behind the scenes with brainstorming, strategy, learning design, and production.
Originally published at curiouslionlearning.com.