15 Free eLearning ROI Calculators
If you know a Free eLearning ROI Calculator that is not included in the list I will highly appreciate if you write a comment with a link. It will be added at the top of the list!
e-Learning Calculator by CAEHow can your organization benefit from e-Learning? Take a minute to plug in the numbers that represent your organization below, and see the effect moving to E-Learning can have on your bottom line. Try different scenarios to see what is the best fit for you and your company
eLearning ROI calculator by LearningpoolIs your strategy returning its investment? Our return on investment calculator will give you a quick idea of the relative costs of e-learning versus other training methods. We've made some assumptions in the setting tabs to get you started but these are easily changed to reflect your own situation.
The e-learning ROI calculator by ASA InteractiveThe e-learning ROI calculator is designed for work-based training providers but can give a good indication of savings for any company or institution. We have only factored in the common costs of mileage and wages, whereas in reality you could make further savings such as with candidate materials and faster completion times.
E-Learning Return On Investment Calculator by BridgeFronteLearning is being adopted by organizations across the country as a way to lower training costs, especially for organizations with diverse populations spanning multiple facilities, Cities or States. But did you know that eLearning can provide more than that?
eLearning Cost Benefit Calculator by AADM eLearning
ROI calculator for e-learning by PrestinesBy comparing the implementation cost of an on-site training project with the e-learning costs, the form allows calculating the ballpark ROI for e-learning.
Return on Investment Calculator for Online Training by Skillsboost
ROI on eLearning by eNyota LearningAlong with the benefits of eLearning and understanding 'Why eLearning', it is also advisable to consider the eLearning ROI, while analyzing eLearning versus classroom learning. Though eLearning cannot completely substitute classroom training, it has several advantages. eNyota always recommends a blended learning approach to large training requirements rather than just eLearning or just classroom training.
Learning Management System ROI Calculator by eLogic LearningDetermine if an LMS Will be Cost-Effective for your Organization. No business decision should be contemplated without consideration of the Return on Investment (ROI). A Learning Management System is an investment that can reduce training costs and positively impact your bottom line. Use our ROI Calculator to determine if an LMS is right for your organization.
eLearning ROI Calculator by infoLogix
eLearning ROI Calculator by InteractmedicalHow much can you save by moving a portion of your training online? Download this Excel spreadsheet and enter a few facts about your specific training and you'll have it. Download the eLearning ROI Calculator
Training ROI Calculator by eLearning Network (Instructions)
ROI Calculator for training solutions by Mediapro
Free Resource For Calculating ROI for eLearning by DeltaNet International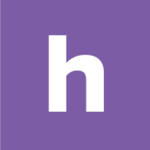 Homebase
Make work easier. Running a small business has never been harder. Homebase helps with free tools to track time and manage your team.