What Is Viva eLearning?
Viva eLearning is the new member of the eLearning ecosystem supported by eLearning Industry. It is a collection of Free eLearning Video Tutorials for students, teachers, educators, and generally people involved in the eLearning industry that would like to learn how to use or master educational and learning technologies.
We have a collection of 1400+ Free eLearning Video Tutorials that covers educational and learning technologies such as Articulate Storyline, Adobe Captivate 6, Camtasia, iSpring Suite, Moodle, eFront, xtimeline, Easygenerator, TalentLMS, and much more...
How Can I Join For Free Viva eLearning?
Watch... Upload... Share... the Free eLearning Video Tutorial that you are interested in.
You can join Viva eLearning for FREE by your Facebook account or your email. Just hit the button "Login" at the upper right corner of the page. There you will see the "Login with Facebook" button as well if you don't want to use your email. The members are separated in the following three categories:
Entry Level eLearning Pro
eLearning Professional
eLearning Expert
and you can choose the category that best describes you. At the moment we have 650+ members and our online community is growing fast! Also, if you are a member you can add a Free eLearning Video Tutorial by clicking the button "Submit your Video" at the right-up corner of the Viva eLearning website. Help us build the larger collection of Free eLearning Video Tutorials.
Least but not last, you can stay updated of the New Free eLearning Video Tutorial that we upload by our official accounts at:
Viva eLearning is supported by eLearning Industry "The Leading Source for Professionals Involved in the eLearning Industry"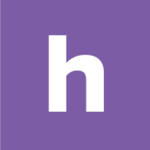 Homebase
Make work easier. Running a small business has never been harder. Homebase helps with free tools to track time and manage your team.