A First-Hand Experience Of A Company's Aspiration For Organizational Culture Transformation
At the end of the 2018 Women's Leadership Summit in Knoxville—which has proven transformative for me each year I attend—I received a call from Ashley Munday, my trusted friend and colleague. I sat in the hotel lobby, chatting with her while awaiting my ride. Lots was moving and shaking in Ashley's world as Director of Organizational and Cultural Transformation at SweetRush. In fact, she was having some trouble keeping up! (Luxury problems, for sure, but nonetheless, some big-time pressure on the one-woman band running the show.) We continued our call in the car on my way to her neck of the woods in Asheville, NC. She was looking for someone to partner with her, someone to help carry the load and work the processes, financials, and project management beside her as she continued to build this practice. After almost 10 years at SweetRush, coming up through the ranks via copy editing; managing production, projects, and programs; and leading teams, I had also recently obtained my life coach certification—working with clients as a passion project outside my regular workday.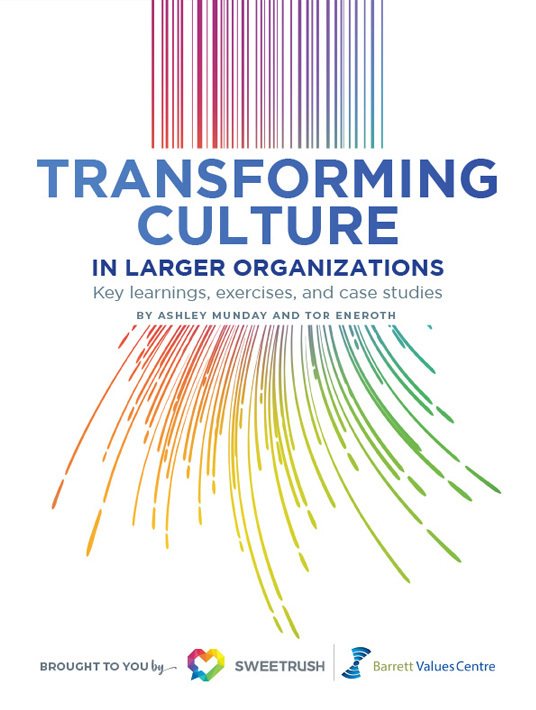 eBook Release
Transforming Culture In Larger Organizations
Learn how to help implement cultural transformation in your organization.
I had discovered my love of helping people through transformative moments in their lives. Over the past several months, as I had listened to Ashley talk about her work helping corporations thrive through change management and culture and values work, I was intrigued: we were doing similar work, but on different scales. And so, on this day, I found myself saying, "I think I may be the right person for this job…" The rest is history! I started transitioning to this role almost a year ago, making it my full-time focus in February 2019. I am an unabashed SweetRush evangelist because I believe in the company's aspirational vision of and potential for creating a far-reaching and positive impact on this world. And because I'd risen through the ranks, putting in years in custom learning and joining and sometimes managing teams, I felt I could bring my background and love of culture and coaching to this new effort to help our clients support their own high-performing organizational cultures.
Cultural and Organizational Transformation
And so I jumped in, and I was not disappointed. The work we're doing in the Culture and Change Management service is truly powerful and impactful. We've grown our "transformation tribe"—an amazing team of people who expertly support what I would call the human side of business. If an organization is in the midst of a transition, we have the right consultants for helping leadership develop plans and communications to support that transition, bringing everyone along with intention and care.
We can help a corporation take a close look at their culture using values assessments and other tools to help determine the path to becoming more supportive of their employees' desires for their workplace. This supports a thriving culture of committed and hard-working people.
We can lead work retreats to help an organization's leadership refine their mission, vision, and values. Clarity on these three things has a sweeping positive effect on a business and its people.
Bottom line: we're adept at helping our clients create a high-performing organizational culture.
The Head And The Tail
You can look at the work we do in Culture and Change services as the head (as in a comet's), but invariably there is a tail that follows. Almost always, there is Learning and Development work to be done downstream—or in collaboration with—each of these efforts. Oftentimes, consultants do their work and throw their results "over the transom" to some disparate L&D team, and so much is lost in translation. That we are one organization embracing both the head and the tail allows our work to be particularly effective. And, my understanding of the custom learning part of the shop—the tail—allows me to play an important role. You've gotta love it when all your career roles add up to being in the absolute right spot!
Integrating Vehicles For Learning To Support Culture And Change In Creative Ways
While eLearning is, indeed, maybe not the best stand-alone vehicle to bolster behavioral change, it can be an incredibly efficient and cost-effective piece of a larger whole—and even go a small part of the way in fostering empathy in a learner. Through the use of animated avatars in real-life situations, the desired shift can be presented in a way that draws the learner in, and is scalable. eLearning can also teach a model that supports that shift (for example, the Situation-Behavior-Impact feedback model developed by the Center for Creative Leadership) and show examples of its use. Then, we might follow that up with an in-person or virtual classroom training wherein learners get to practice, and perhaps add in some one-on-one coaching with direct supervisors to solidify the learning over time. Having used this method in a program we developed for one of our client-partners, the feedback we received from their facilitators was incredibly positive. The time spent in the virtual classroom training was greatly decreased because they didn't need to spend time teaching the model, which opened up ample time to practice face-to-face (or video-to-video, as it were). And the learners loved it, too! The characters in the eLearnings became "household" names among the entire organization, and staff were better able to recognize their own behaviors in similar situations at work. Then, when they came to the classroom trainings and coaching sessions, they were engaged and prepared with detailed questions around the nuances of the new manner of behaving.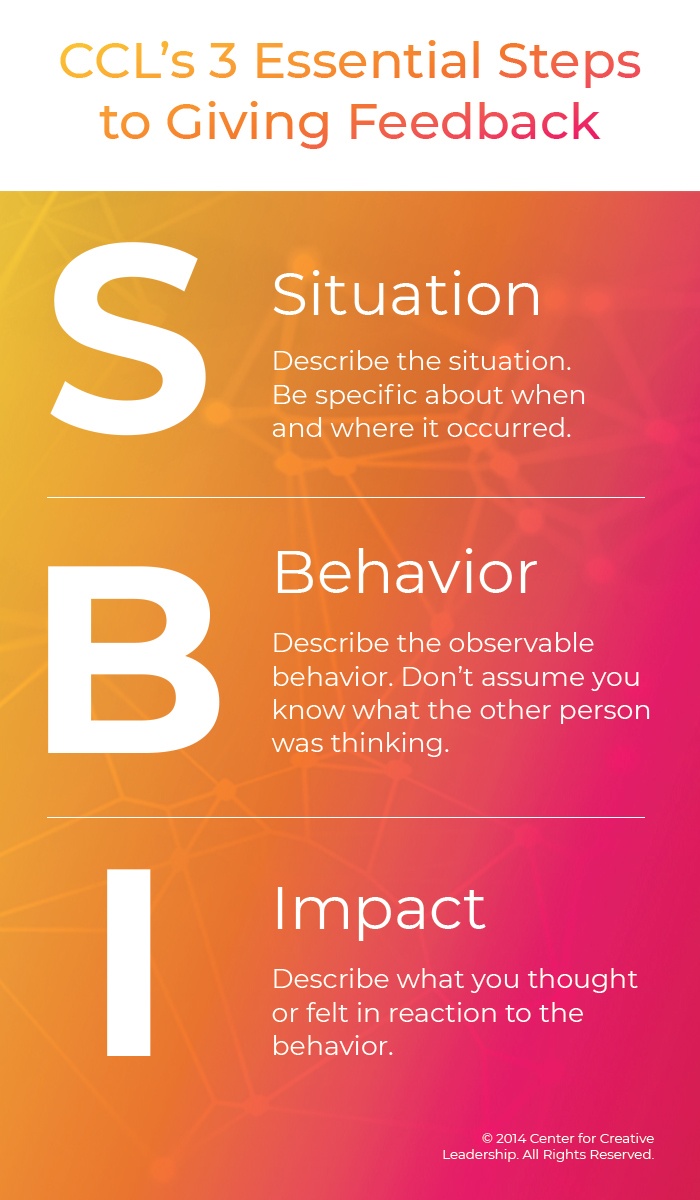 Another powerful means to support a company- or department-wide change initiative is to create a persuasive communication plan. Do not underestimate the power of a well-crafted series of emails in aligning a community of people with an upcoming shift in how they work. Yet another effective tool could be coaching guides for line managers to carry the message through in their one-on-ones.
Finally, the absolute must of any culture or change management initiative is executive buy-in and sponsorship. Knowing that the driver for change comes from the organization's leadership spurs action like nothing else can. It's vital that those at the top publicly support the efforts, which can be done via an impactful email campaign, perhaps along with an expertly crafted video of leaders discussing what this change means to them and why it's important.
An intentional selection of the methods above goes a long way to catalyzing employees to become changemakers themselves. Once an organization has that, they no longer have an initiative for change… they have a movement that is gathering momentum from within.
The SweetRush Way: A High-Performing Organizational Culture
Why am I so passionate about supporting high-performing organizational cultures? Because I'm part of one! The love I feel for SweetRush and how we care for our people and our clients is constant and unyielding. Having come from a musical background and attended the San Francisco Conservatory of Music, I often compare the relationship between SweetRush and its people to the relationship between a conservatory and its students: if you've gotten in, you are gifted with the automatic respect of your peers and leads/teachers. We have high expectations of our employees, and it's extremely rare that someone doesn't rise to those expectations.
At the same time, we support our team members' lives! The examples of how we have done this in extraordinary measure are plentiful and heart-warming: a generous maternity leave policy, supporting our people without question or hesitation if they encounter emergencies, and respecting our team members' schedules for picking up their kids from school, just to name a few. Caring for one another as a family has even extended to more grassroots efforts among our fellow SweetRushians to collect funds to buy a generator for a teammate after Hurricane Maria left Puerto Rico without a viable infrastructure. I have seen the ROI of a thriving organizational culture firsthand. SweetRushians are fully aligned with our mission, vision, and values. Our attrition rate is incredibly low. We keep growing by leaps and bounds, exceeding our revenue goals and expanding our positive reach to businesses and people all over the globe.
But, perhaps more importantly, I have felt what it feels like to be a part of a culture of colleagues who I know respect and trust me, are there to help me grow, and would have my back in a pinch. I am incredibly grateful to have stumbled into my career here (that's a story for another time…). I know how much it has meant to me, having experienced the joy it has brought me and my family. And I am committed to helping others enjoy the same in their own organizations. On a final note, I would like to recommend to download the eBook Transforming Culture In Larger Organizations to see how you can contribute towards a high-performing organizational culture yourself.

SweetRush
Our job is to help you achieve your objectives and be successful. Engage us at any point, from analysis to custom development (including e-learning, mobile, gamification, and ILT) to evaluation.