You Have Built A Wonderful Business Case—Now Defend It
Defending your corporate training initiatives from objections is one of the most important battles of your career. It happens all the time in the lives of L&D professionals. You have designed an amazing training initiative, you have all your training objectives covered, but then you need to face the executives of your organization. These executives aren't going to let you off easy. They will challenge and question every bit of your presentation, try to cut corners, and suggest faster and cheaper alternatives. But the key thing to remember here is that this is their job.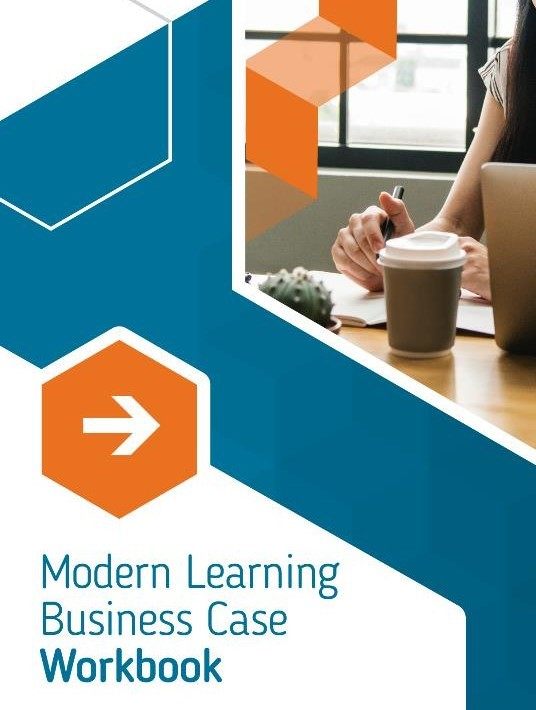 eBook Release
Modern Learning Business Case Workbook
Learn how to create and defend your business case for modern learning and lead your training program to success!
Nobody wants to see a training initiative succeed more than the heads of your organization. But before they back your initiative with funds (and also their own careers), they will need to be absolutely sure that you know what you are doing. Also, that what you are doing will have results. The shareholders' main function is making sure that the organization is profitable in the long run, and that's exactly what they will do. However, don't let this discourage you. As long as your training initiative makes sense, you can follow these handy tips and deal with any and all objections in a polite and professional manner.
6 Techniques To Help You Handle Objections To Your Corporate Training Initiative
When presenting a business case to stakeholders, you must be prepared to hear the word "no." In presenting a clear argument for your modern learning strategy, you should anticipate the concerns of your stakeholders and be prepared to address their objections.
1. Use Gratitude
It pays to be polite. Express your appreciation to stakeholders when stakeholders share their concerns about investing in modern learning and use it as an opportunity to find out more about how they feel. Keep in mind that an objection is not the end of a discussion, it's a place to start one.
2. Empathize
Displaying empathy is key for establishing common ground. Don't be combative. Acknowledge the validity of your stakeholders' concerns about investing in modern learning and express your understanding of their position and viewpoint.
3. Discover
Once you have established some common ground with your stakeholders, delve deeper to discover the motivation behind their decision to object to an investment in modern learning. Avoid "yes or no" questions to solicit the richest responses.
4. Back Up Your Position
Use third party or other evidence to support the business case. Share stories of modern learning success. Facts, examples, and use cases are important pieces you can use in support of your case. This is always a good way to deal with objections to your corporate training initiative.
5. Ask, Probe, Confirm
It can take a lot of questions to finally discover the root cause of a stakeholder's objection. Ask as many questions as you need to fully understand exactly why the stakeholder is against investing in modern learning.
6. Show Value
To justify an investment in modern learning, you'll need to help your stakeholders understand what your current Learning and Development program is costing your company and the benefits your proposed modern learning program will deliver.
Conclusion
Dealing with objections to your corporate training initiative is just one battle, but there is an entire war to be won. Download the eBook Modern Learning Business Case Workbook and learn everything you need to know about the business aspect of your L&D scheme. It is a valuable asset, filled to the brim with resources that will help your case and your learning career.