Steps To Developing Online Courses For Remote Employees
There are lots of scenarios when your hires are geographically dispersed. They could be freelancers who work from their houses for a better life balance. They may have taken this option to give themselves scope. Or they could be employees at a franchise, or a regional organization. They might even be external partners with commission-based contracts. Regardless of their genesis, how can you ensure they all receive the same level of training? And how can you guarantee the uniformity of content and learning experience? Here are 6 easy steps to develop online training courses for your geographically dispersed workforce.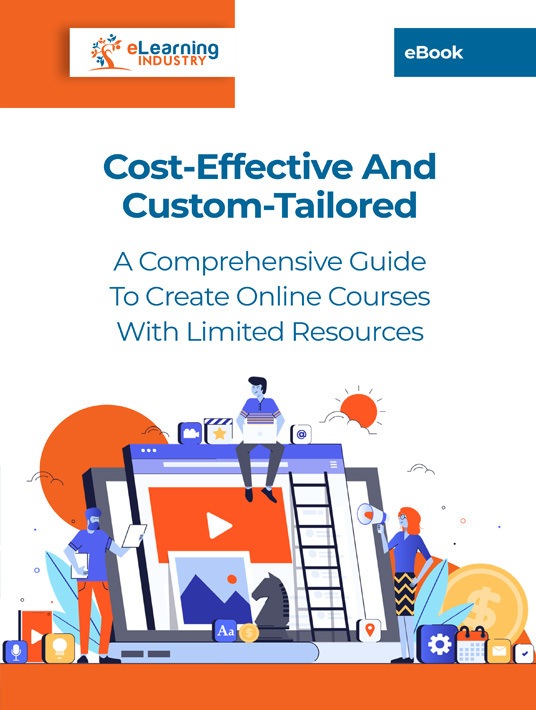 eBook Release
Cost-Effective And Custom-Tailored: A Comprehensive Guide To Create Online Courses With Limited Resources
Discover a complete guide to creating effective online courses even on a tight budget..
1. Review Their Online Training Needs
Workplace online training courses are frequently taken for granted. We assume it's the result of boredom or apathy. But it may be a problem with the online course itself. Maybe you're teaching something they already know or content they have no interest in. It could be that the online course is too dense, dry, or dull to hold their attention. Or maybe they can't clearly see how it will help them in their jobs. Before you create an online course, check in with your team. Talk to each one individually—on the phone, via email or text. You can even conduct social media polls or in-LMS surveys. Or create an anonymous portal where they can share their learning preferences. The key to developing online training courses is to bridge gaps quickly. Then give remote employees the opportunity to delve deeper on their own.
2. Provide The Right Tools
Everyone needs a work station, even remote workers. The difference is remote workforces are often responsible for selecting their own workspace. Some have a home office or a special recliner where they can get comfy. Others are in the field so much they're barely at their desk, so they require a different set of tools. Look into the online training needs of your employees and define the learning tools that work best for them. For traveling staff members, ensure they have compatible gadgets for learning on-the-go. This may mean issuing designated tablets and smartphones. Or you could simply download relevant online training apps onto their phones. Check that your corporate system has mobile optimization, native or cloud-based. Another tool to consider is the LMS, itself. Invest in a Learning Management System that is mobile-friendly and intuitive so that your remote workforce doesn't have to deal with tech barriers.
3. Think About The Language
This isn't necessarily a problem, but it's something to look out for. Review the exact dispersion of your team. How many are in countries where English isn't the first language? Are there other dominant languages you should be focusing on—French, Spanish, Italian? Based on the number of employees who need a foreign language, select the smartest translation option. You could plan to convert all your online training materials into represented languages. This is a better option than using auto-translation software because you get context. You can transpose simulations and branching scenarios too, using localized examples for added relevance. Another option is to invest in an LMS that supports multiple languages. The LMS automatically displays content that's suitable for the employees' geographical locale. But they still have the opportunity to choose their own language based on personal preferences.
4. Focus On Context
Corporate tasks are influenced by scope, location, and target. For example, all your employees need to be good communicators. But your drivers and delivery people may need more casual skills. Their job mostly involves small talk, striking up spontaneous conversations. Your managers, on the other hand, may be called to make speeches or do media interviews. It's a different level of communication. Look at each individual employee and gauge not just the skills they need, but also their context. Then design online course modules that speak to them directly. Make these modules easily searchable and allow employees to skip units that aren't related to their role.
5. Offer It Offline
Work conditions may be directly influenced by geographic location. The internet may be slow, spotty, or non-existent. Your employee training participants may not have access to printers or large databanks. They might not even have consistent access to electricity. Find out what things are like where your employee is at. If there's no municipal power line, you might get them solar tablets or portable charging stations. Your online course should have usable offline modes, so your remote staff can study even when they're not connected. Then set up your online course to allow automatic synchronization when they hit a WiFi Zone. It helps them—and you—monitor progress and it is useful because they might not remember to update their online course metrics.
6. Make It Micro
Bear in mind that your geographically dispersed workforce will often rely on the LMS for moment-of-need support. Thus, when you develop online training courses for workforce development, consider the microlearning approach. Incorporate bite-sized tools they can use to bridge gaps autonomously and overcome everyday challenges, such as online training tutorials that help them deal with COI breaches or product knowledge demos that explore the features/specs.
Just because your employees aren't in one place doesn't mean you can't train them effectively—and within budget. Modern technology and portable computing tools mean you can work and learn anywhere in the world. How do you design a course for staff in different countries, cities, or office branches? Ask them what specific type of training they'd like, and confirm the online training tools required for said training. Explore and execute language requirements, making sure the various versions respect the context. Use local examples so each variant is slightly different but equally relevant. Facilitate offline app use, so employees can continue to study even if they don't have reliable access to electricity and internet.
Need to train your employees on a tight timeline? Looking for ways to stretch your L&D budget? Get our eBook Cost-Effective And Custom-Tailored: A Comprehensive Guide To Create Online Courses With Limited Resources to learn how you can create online courses from the ground up and tips to choose the best LMS for the job. It also features vital talents you need to create online courses and tips to hone them.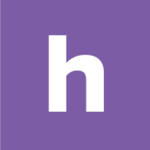 Homebase
Make work easier. Running a small business has never been harder. Homebase helps with free tools to track time and manage your team.