Personalizing Sales Online Training Programs For External Partners
Unfortunately, landing a sale isn't as easy as waiting for customers to walk up with an item and ringing them up. There's a great deal of interpersonal skills, negotiation, and company protocols that come into play. Before they check out, employees must persuade, pitch, and pair them with the perfect product. In many modern organizations, this responsibility falls on external partners. Remote sales channels who meet with clients, qualify prospects, and interact with customers over the phone. They are the geographically dispersed team members who don't have the luxury of logging into the locally installed LMS. These simple and budget-friendly tips can help you personalize sales online training programs for external partners.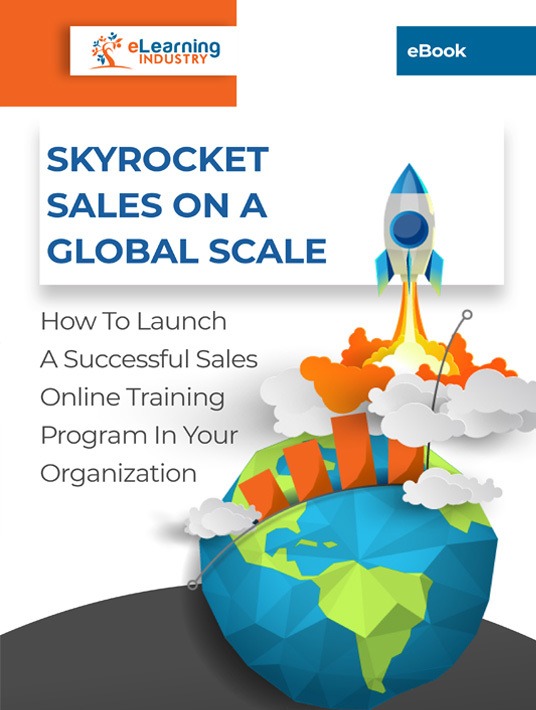 eBook Release
Skyrocket Sales On A Global Scale: How To Launch A Successful Sales Online Training Program In Your Organization
Get to know how to launch, enhance and retain successful programs in your organization.
1. Gather Employee eLearning Feedback
External partners are the target audience, but internal employees can provide valuable insight. What do they like about your current sales online training programs? Does it lack real-world application? Is there enough manager/leader involvement? Would they like to see more live events or social learning opportunities? Survey the team to disclose hidden gaps and avoid them in external partner sales online training. As well as improve your in-house L&D strategy. If your internal team believes that online training resources are impersonal, remote workers are sure to feel even more disconnected. Another source of eLearning feedback is external partners who already have an established relationship with your company. Such as vendors or suppliers that know the ins and outs of your online training library.
2. Include Anecdotes And Relatable Stories
Emotional connectivity is one of the most powerful ways to personalize sales online training for external partners. It helps them relate to the content and see how it applies to their work responsibilities. Personal anecdotes, stories, and real-world examples draw them in and put everything into context. They can relate to the challenges and discover new ways to mitigate them on the job. For instance, the anecdote explores a difficult client who keeps moving meetings and demanding discounts. Include possible resolutions and tips on how to set boundaries. Share insights about how you dealt with similar clients in the past and learned how to work with their personality quirks to form successful partnerships.
3. Use Simulations To Immerse Partners In Real-World Challenges
Simulations are another great way to personalize sales online training programs and foster experiential knowledge. External partners must navigate tricky situations and use their skills to achieve the best results. They're immersed in stressful scenarios that mimic real-world conditions. This is something that empowers them and builds self-confidence. They know how to deal with irate customers or clients who are trying to offer them a bribe because they've experienced it before. The simulations allow them to test different approaches and learn from mistakes so they're ready to represent your brand.
4. Produce Demo Videos To Show Skills In Action
Soft skills are one of the most challenging to teach because they often come naturally. Some of us are born with stronger communication or empathy skills. While others need to hone it through real-world experience. However, you can produce demo videos to show these skills in action so that external partners know which behaviors to cultivate. For example, what are the steps involved in active listening? How do they translate non-verbal cues? How can they persuade a customer to purchase your products without being pushy? You can even invite in-house talent to act out scenes or use animation software. Another route is to hire an eLearning content provider to produce top-notch demo videos on a tight timeline.
5. Launch A Choose-Your-Own JIT Library
Freedom of choice is one of the core principles of online training personalization. External partners should have the ability to pick online training resources that resonate with them. Instead of having to follow a set routine that quickly brushes over their personal gaps or online training challenges. Launch a JIT library that allows them to customize their own L&D plan. They can use this repository for support or create a self-paced certification online training course. It should be mobile-friendly so that internet connectivity isn't an obstacle. Index the repository so it's easy to find relevant online training resources and quickly bridge gaps. For example, there's a section dedicated to product knowledge, and another that recaps customer service essentials.
6. Pre-Assess To Identify Hidden Performance Gaps
Everyone has their flaws. It's part of being human, unfortunately. The thing that separates successful individuals from those who struggle is personal evaluation. They're able to identify these hidden areas for improvement and create and plan of action. Instead of trying to cover up the shortcomings to inflate their ego. Invite your external partners to pre-assess their performance, knowledge, and skill gaps. They don't necessarily have to share their findings with the group. The goal is to develop a personalized plan that works best for them and targets their weak areas. As well as helps them continually build their strengths. Self-awareness is the first step. Then they have the opportunity to use the JIT library, online training course catalog, and certification paths to achieve their full sales potential.
External partners may feel isolated from the group. They work remotely but still represent your brand. They may not interact with co-workers daily but still need to collaborate with them to achieve shared goals. It's a balancing act. Fortunately, you can deploy a personalized sales online training program that meets all their needs and gives them the same L&D benefits. In fact, you can include even more social learning opportunities to create an inclusive online training environment and facilitate peer-based support.
As a general rule, your sales team should be well-rounded. Is a new sales online training course worth the investment? Download the eBook Skyrocket Sales On A Global Scale: How To Launch A Successful Sales Online Training Program In Your Organization and get to know how to launch, enhance and retain successful programs in your organization.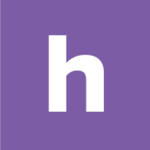 Homebase
Make work easier. Running a small business has never been harder. Homebase helps with free tools to track time and manage your team.