Find The Right eLearning Outsourcing Partner For Your Budget
You need to know that your custom eLearning content provider understands the unique challenges your organization faces. That they'll go the extra mile to evaluate your online training needs and surpass your expectations, even if those standards are sky-high. However, the most pressing concern is whether you can actually afford their services. Are they out of your eLearning outsourcing budget? Must you look elsewhere for custom eLearning content providers in your price range? Or is their eLearning company the perfect fit for your pocketbook? Here's a step-by-step guide to requesting a quote from custom eLearning content providers in your niche.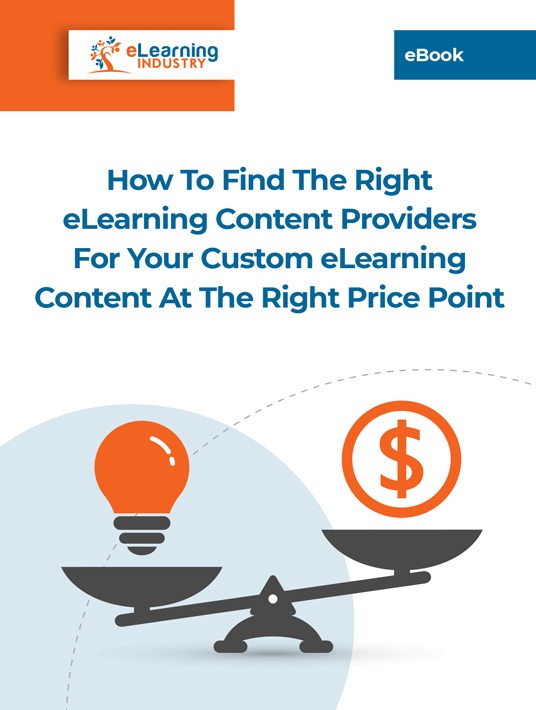 eBook Release
How To Find The Right eLearning Providers For Your Custom eLearning Content At The Right Price Point
Discover all you need to know about custom eLearning content.
1. Clarify The Online Training Objectives And Budget
eLearning content providers need to know what they're working with. Not only in terms of monetary resources but the scope of the task, too. The first step in the process is to clarify your online training objectives, goals, and outcomes. As well as your custom eLearning budget. How much can you allocate to eLearning outsourcing? Are there any existing assets you can use to reduce costs? What do you hope to achieve and how long will it take to implement? These are all pressing questions to address before you request a quote from a custom eLearning content provider in your niche. This will also help you determine what that niche is, aside from your industry, which topics do you need them to cover, and which online training resources to develop.
2. Find The Perfect Custom eLearning Content Provider In An Online Directory
A reliable online directory features all the leading eLearning vendors in one location. You can determine which eLearning companies fall into your budget and specialize in your niche. There's also the option to filter results by solutions so that you can find an eLearning vendor who offers the total package from microlearning to VR. That said, they should know their limitations and not try to stretch their talents too thin. For example, they offer a multitude of solutions, but their strengths lie in compliance simulations and serious games.
3. Look At Online User Reviews
The online user reviews give a glimpse into the eLearning vendor's price point and/or value for money. For instance, one reviewer mentions that an eLearning company was at the high end of their budget. However, they delivered amazing customer service and high-quality online training content. Take a closer look at the user's profile info to see if their price range, use case, and industry is similar to your own. That way, you're able to compare apples to apples instead of evaluating eLearning vendors out of your price bracket/niche.
4. Visit The eLearning Vendor's Website
Now it's time to venture away from the online directory, at least for the time being. Visit the eLearning vendor's site to see what they have to offer. This is your opportunity to feel out their brand image, design aesthetics, and offerings. Does the site reflect the look you're going for? Do they have examples of past corporate eLearning projects? You can also contact them directly to ask questions before you request the quote. For example, what info do they need and how long will it take to receive a detailed estimate? Do they even handle the tasks you want to outsource?
5. Request A Free Quote Through Corporate eLearning Project Inquiries
Some companies have a quote request form on their site that includes all pertinent details. While others ask you to call in or simply email them to receive an estimate. If they have multiple points of contact, look for the person in charge of corporate eLearning project inquiries or the PM, as opposed to someone who handles existing client accounts. Provide them with as much information as possible about your online training requirements and budget. For instance, you need to develop a JIT support online training library for your sales team. Or update your certification online training course to reduce compliance risks.
6. Learn More On Social Media
Another great place to check out an eLearning vendor's price point and qualifications is social media. Especially eLearning groups where you can learn more about their background, experience, and corporate eLearning project track record. Which eLearning vendors have members worked with in the past? Would they recommend a specific custom eLearning content provider? What did they end up paying—general estimate? If they don't feel comfortable sharing all this info publicly, ask if you can private message them for more details.
7. Set Up A Meet-And-Greet
The last step is to set up a meeting with the custom eLearning content provider to dive deeper into the numbers. You've already received a written estimate at this point. But a meet-and-greet allows you to clarify the price and what's included. Is there any way to negotiate a lower price if you handle some of the tasks in-house? Can they offer a discount if you decide to contract them for multiple solutions? This also gives you the chance to ask about their company history and expertise. Have they worked with other companies in your industry? Were they able to stick to their budget? Are there any hidden fees you need to add to your expense sheet to get the best value for money? For example, you can hire them to improve your microlearning repository and boost online training ROI.
Requesting a quote from eLearning companies is relatively straightforward if you know the steps involved. But there's also a fair amount of prep work involved before you even start the search for your custom eLearning content provider. For example, you may need to conduct a Training Needs Analysis to identify the gaps and obtain a more accurate estimate. The more details you provide, the better. Be fully transparent about your online training goals, resource limitations, and timeline so the eLearning vendor knows what to factor into the cost.
Custom eLearning content development can be fraught with obstacles if you don't get everything written and clarify your concerns. Download the eBook How To Find The Right eLearning Providers For Your Custom eLearning Content At The Right Price Point to discover all you need to know about custom eLearning content.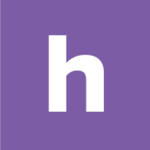 Homebase
Make work easier. Running a small business has never been harder. Homebase helps with free tools to track time and manage your team.