Using Interactive Video-Based Learning To Enhance Your Training's Impact
Using videos for training has been an established practice for over a decade. With the wider usage of mobile learning and microlearning, we are seeing an exponential increase in the usage of video-based learning that can be consumed on the go, in short bites.
We know the impact of videos for learning, but did you know that it does have certain drawbacks or limitations that are equally important to note. These include:
Most of us tend to forget the content after the initial run length of 45-60 seconds. So, the "Forgetting Curve" may set in if the run length of the video is over 2 mins.
Even though videos offer an "on demand" training, they have an intrinsic limitation of "passivity". This stems from the fact that the only controls learners have are the start/stop/pause. Therefore, after the initial few seconds, the learners may not be as engaged.
Although videos offer high recall, in the traditional format they are not effective for higher levels of cognition like checkpointing the understanding or its application.
We cannot track the learner's usage of the video.
How Can You Offset The Drawbacks Or Limitations In Video-Based Learning?
The interactive video-based learning is the NextGen avatar of video-based learning, and it successfully mitigates the abovesaid challenges. In fact, it will take the learning experience up by several notches.
Through interactive video-based Learning:
You can transform the passivity of traditional videos to highly engaging interactions. These include interactions that are widely used in eLearning, such as Click to Reveal, Hot spots, Carousal and so on.
You can validate or checkpoint the learners' progress as well as learning through inline checks as well as quizzes or end of video assessments.
You can also help learners understand the impact/consequences of their decisions by offering branching pathways. At certain junctures of the videos, the learners' decisions take them to different paths. This technique can help them practice the application of learning in a safe environment.
You can track the learners' progress and performance on LMS.
Tip: This is not all. You can convert any of your existing videos (in traditional format) to an interactive video-based learning format and create more engaging and higher impact training.
Can Interactive Video-Based Learning Strategies Be Used To Meet Varied Corporate Training Needs?
You can apply interactive video-based learning across your varied corporate training needs. They can be used for:
Formal learning
Informal learning
Performance Support or Just-In-Time Learning
Supporting ILT/VILT training
At EI Design, we have a large practice of video-based learning and interactive video-based learning. Here is a list of our top 5 interactive video-based learning strategies:
Create a learning journey that has multiple videos in the Microlearning format to support formal training.
Offer microlearning videos within the learners' workflow as Performance Support (job aids).
Offer personalized video-based learning paths to the learners.
Curate videos from YouTube and customize them for your learning needs.
Integrate other interesting components like gamification, Virtual Reality, or Augmented Reality to create highly immersive learning experiences.
What Are The Value-adds That Interactive Video-Based Learning Offers?
There are several value-adds as you use interactive video-based learning. Here are the top 5:
You can use interactive video-based learning as short, bite-sized nuggets. Learners can consume this on the go, on the device of their choice.
With interactive video-based learning, you need to be concerned about the run length of the video. You can focus on the learning outcome and use the rich range of learning interactions to meet the learning mandate.
Similar to eLearning courses, you can add intermittent checkpoints or end of video assessments.
You can offer branching options (at certain decision points, learners make choices that take them through unique pathways). This approach creates a highly sticky learning experience plus it enables you to move the cognition level to the application (from recall or understand).
Similar to other eLearning courses, you can track the learners' progress as the interactive videos support both SCORM and Tin Can.
What Are The Key Features Of An Interactive Video Framework?
At EI Design, we had created our interactive video-based learning framework three years ago to help our customers see a 10X impact vis-à-vis tractional video-based learning.
Highlights Of Our Interactive Video-Based Learning Framework
Extensive range of interactions that will keep the learners engaged. You can use them to create a sticky learning experience (similar to interactions in an eLearning course).
Wide range of assessment formats that can be used to checkpoint the learner's knowledge.
SCORM/Tin Can output to track the learner's progress and performance.
Key Features Of Our Interactive Video-Based Learning Framework
Multi-Device Support
The interactive video-based learning framework can run seamlessly on the device of the learner's choice (ranging from desktops or laptops to tablets and smartphones).
SCORM And Tin Can Support
Our framework is compatible with SCORM 1.2, 2004, AICC, and Tin Can and can be hosted on LMS/LRS. It can also run as a standalone piece on a web server.
A Wide Range Of Interactivities And Knowledge Checks
We offer a wide range of learning interactions that learners are used to in traditional eLearning including:
Hotspots
Click and Reveal
Carousal
Drop-down
Timed Activity
Drag and Drop
Branching based on learner decisions
Fill in the blanks-based assessments
Single choice assessments
Multiple choice assessments
Learner Analytics
Our interactive video-based learning framework provides detailed analysis and reports of the learner's usage pattern.
Performance Indicator
Our framework also shows the performance of the learner, via a visual performance indicator. This tracks the learner's progress through the learning journey.
Gamified Activities
To engage the learner and make it more interesting, we have gamified elements and activities in the framework. The learner can gain points, badges, and trophies as they complete these activities.
Flexibility
Our interactive video-based learning framework can process any video and make it interactive, but its real power lies in its ability to integrate videos from YouTube and create a learning path to meet specific learning outcomes. The output can be tracked as it is available in a SCORM/Tin Can format.
As you would have noted, there are several compelling reasons why you should opt for interactive video-based learning (instead of or alongside the traditional video-based learning). I hope this article provides the required insights that will help you use it and enhance your training's impact.
If you have any specific queries, do contact me or leave a comment below.
Read More: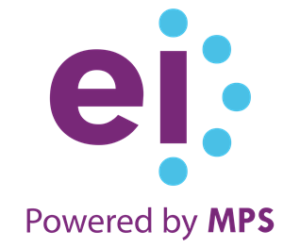 EI
EI is an emotionally intelligent learning experience design company that partners with customers in their Digital Transformation journey.