Video-Based Learning Strategies You Should Definitely Use This Year
We consume video-based content several times during our day for a variety of reasons. These include videos for entertainment, infotainment, learning and so on.
It comes as no surprise that video-based learning is fast becoming a "must-have" component of an organization's training delivery. Fueled by increased adoption of mobile learning and microlearning, video-based learning is surely becoming a core component of online training.
Take a look at the stats that affirm the popularity of videos, and why they should be adopted for learning:
According to Forrester Research, employees are 75% more likely to watch a video than to read documents, emails or web articles. (Panopto)
97% of businesses using explainer videos say it helps users understand their business better. (Wyzowl)
Studies have shown that adding video can improve people's ability to remember concepts and details with effects that increase over time. Presentations that include visuals like video along with slide text are 9% more effective than text alone when audience comprehension is tested right away. (Panopto)
Where Can Video-Based Learning Be Used?
Video-based learning can be used for:
Formal training (online)
Performance Support (learning aids/job aids to support formal training)
Social learning
Support Instructor-Led Training (ILT)
This is not all. Video-based learning can also be used very effectively to:
Create awareness
Support crucial change management initiatives
Are There Any Parts Of Corporate Training That Video-Based Learning Cannot Address?
While video-based learning is a very high impact training, it does have a drawback of "passivity". This means that the only control learners have is play/pause/stop.
This can become a limiting factor when:
The run length of the video is over 3 mins. Beyond this run length, the user's attention wavers and you may not see the required learning impact in longer run length videos.
The expected cognition level is beyond recall or understanding. To achieve the mandate of application, you need to look beyond the classic video-based format.
However, NextGen approaches like interactive video-based learning offset these challenges and enable you to create highly interactive and immersive video-based learning solutions.
A very powerful approach, interactive video-based learning features:
Learning interactions similar to traditional eLearning (hot spots, click-and-reveal, and so on)
Quizzes and assessments
Learning paths that branch to different tracks based on learner's choices
What Are TheVideo-Based Learning Strategies That You Must Adopt In 2019?
As I had mentioned earlier, video-based learning can support all facets of corporate training.
The strategies that you should adopt in 2019 should map to enhancing the impact of your training. Essentially, they should help you create training that:
Motivates learners
Engages learners
Is relevant and relatable (preferably personalized)
Is challenging
Is rewarding
Facilitates not only acquisition of learning but also the application of learning
Helps learner walk away with a feeling of accomplishment
Helps learners upskill
Triggers the required behavioral change in learners
Helps learners practice and gain mastery
Let me show you how you can accomplish this through the following video-based learning strategies:
1. Use Video-Based Learning To Create The Buzz
Use teaser videos to highlight the significance of the program and its value for the learners. This will help you motivate learners and drive better engagement.
2. Use Video-Based Learning To Teach Concepts
Even if you are using a traditional eLearning approach, you can embellish it with conceptual videos.
3. Use Video-Based Learning For Learning, Practice, Application, And Summaries
If you are using a microlearning-based approach, you can intersperse the learning path with varied videos offering:
Watch and learn
Practice
Apply the learning
Learning summaries/takeaways
4. Use Video-Based Learning To Checkpoint Learning
You can opt for interactive video-based learning and use scenario-based assessments to:
Checkpoint learners' knowledge.
Provide feedback for further improvement.
Practice and hone their skills.
See the impact of their decisions and help them recalibrate the way forward.
5. Use Video-Based Learning To Reinforce
Did you know that learners forget nearly 80% of what they had learned if there is no reinforcement after 30 days of a successful training program? You can offset this "forgetting curve" by providing video-based learning reinforcements as:
Learning summaries
Challenges
New supporting material
6. NextGen Approaches That Are A Must-Have As You Implement Video-Based Learning
Microlearning Videos
These are short, focused bite-sized videos (featuring a run length of a few seconds) that map to a specific learning outcome. These are a great fit to offer formal learning as well as Performance Support or just-in-time learning aids.
Microlearning Videos As An Effective Informal Or Social Learning Tool
This can be leveraged to share learning, encourage contribution, and create "learning as a continuum".
360* Video Format And VR
This high-impact format can be used with technologies like Virtual Reality (VR) to create engaging and immersive learning experiences.
I hope this article provides insights that you can use to further enhance your learning strategies in 2019 through a video-based learning approach. If you have any specific queries, do contact me or leave a comment below.
Read More: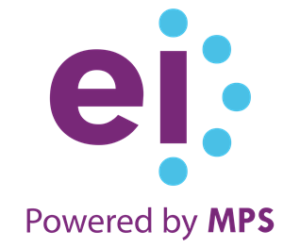 EI
EI is an emotionally intelligent learning experience design company that partners with customers in their Digital Transformation journey.