7 Ways Project Management Software Benefits Your Business
A manager's job involves handling people, various tasks, projects, and goals on a daily basis. However, staying on top of everything is a high-demand job that can easily become chaotic and disorganized. This could lead to missed deadlines, wasted resources, poor collaboration among teams, and overall declined efficiency. If you feel that your management team needs some extra support, you might want to consider investing in project management software. In this article, we share how this solution can benefit your company so that you can make an informed decision about whether it is worth the investment.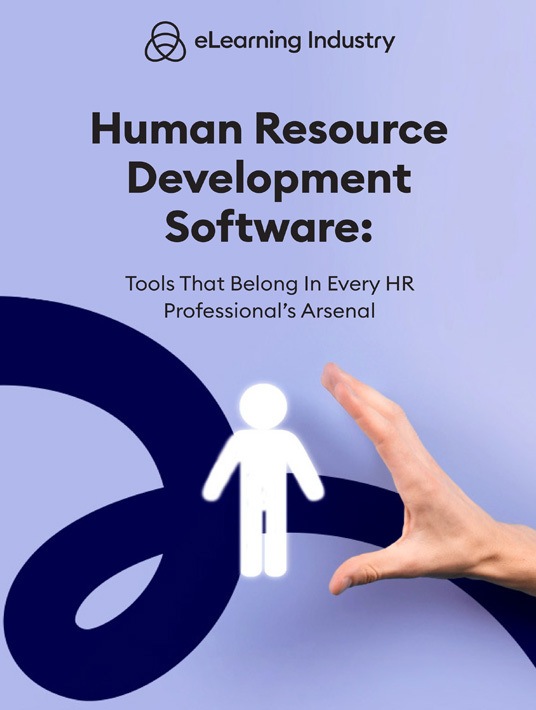 eBook Release
Human Resource Development Software: Tools That Belong In Every HR Professional's Arsenal
Explore the benefits of utilizing human resource development software in your business, and tips to choose the best tools for your team.
1. Improved Task Management
Everyone knows that a good start lays the foundation for a successful project. Therefore, project planning and scheduling is a very important aspect of project management software. Managers can use these tools to conveniently create a project management plan, identify milestones and goals, and successfully delegate tasks to the right people. Setting up the project schedule right from the get-go means no time has to be wasted in reconfiguring the plan. In addition, employees can meet their deadlines with no issues, thus increasing efficiency and customer satisfaction.
2. Enhanced Team Collaboration
Often, project teams include people from different departments who also have to handle their daily responsibilities. This can lead to a communication gap which could, in turn, impact the progress of their joint project. A great advantage of project management software is that it offers tools that facilitate and promote project team collaboration. Through a unified communication system, team members can discuss tasks and timelines to ensure that everyone is on the same page. Moreover, in the case of outstanding work, the system automatically sends reminders to the relevant parties.
3. Mitigation Of Risks
When working on a project, there's always a possibility of risks that could cause the project plan to fall apart. A manager's job is to identify these potential bottlenecks and take actions accordingly to reduce their impact. This is where project management software enters to help managers enhance their risk mitigation strategies. Specifically, the software allows them to monitor project progress in real time and immediately identify problems. This way, they can deploy effective countermeasures and significantly reduce the possibility of the project getting derailed due to a preventable issue.
4. Central Storage Of Data
An ongoing project generates an array of files that need to be regularly updated and shared among project team members. If project team members use different mediums to share and store these files, confusion and disorganization ensue. Project management HR software offers common storage space for all users as well as file management tools that allow them to upload, organize, view, and edit files. In addition, users can easily leave feedback and annotate where necessary. Many of these project management solutions also keep a change log to ensure transparency within the team.
5. Effective Internal And External Communication
We previously mentioned how important it is for project team members and managers to have access to communication tools throughout the project plan. However, apart from internal communication, external communication with clients and stakeholders regarding the project should be just as easy. Emails and phone calls can be ineffective and cause delays. Through project management software, clients can directly monitor the progress of their project, view assignment boards, interact with team members, and edit documents. As a result, setbacks due to miscommunications are avoided and client satisfaction increases.
6. Project Budget Management
A major component of any project and the way for your business to keep moving forward is budget management. It is often for initial budget plans to go off track, resulting in your company spending more money than estimated. Project management software, on the other hand, allows you to control your budget from the first stages of planning to the final delivery. With the help of a real-time project reporting tool, you can monitor all financial factors of your projects. This way, you know at any given moment if you're within budget and can take appropriate measures to keep costs from skyrocketing.
7. Efficient Reporting
The success of any project is highly dependent on the constant monitoring of its progress. Project management software uses minute-to-minute reporting to provide managers with valuable insight into the speed at which each task is completed. As a result, they can reliably forecast project completion times and reallocate resources when necessary to achieve a deadline. Management teams who handle multiple projects will also appreciate this solution, as it allows them an overview of running, finished, and future projects so that they can prevent bottlenecks before they lead to irreparable damages.
Conclusion
Project management is a demanding task that requires hard work, dedication, and the ability to multitask. As businesses grow and the number of concurrent projects increases, managers find themselves in need of extra support. Project management software can help them plan and schedule more effectively, save money, and communicate internally and externally in an efficient manner. Hopefully, the benefits we explored in this article have convinced you that dedicated software for project management can significantly increase your project team's efficiency and productivity and, in turn, client satisfaction.
Discover why so many companies are now turning to human resource development software to improve ROI and maximize internal assets. Download our eBook Human Resource Development Software: Tools That Belong In Every HR Professional's Arsenal today.