Video-Based Learning's Valuable Benefits
Video-based learning is an important tool in the learning arsenal. Whether as part of an instructor-led offering, embedded in an online course, or as a stand-alone learning asset, videos can be leveraged in many ways and with great impact. Let's talk about 3 key types of benefits we've seen from using video-based learning.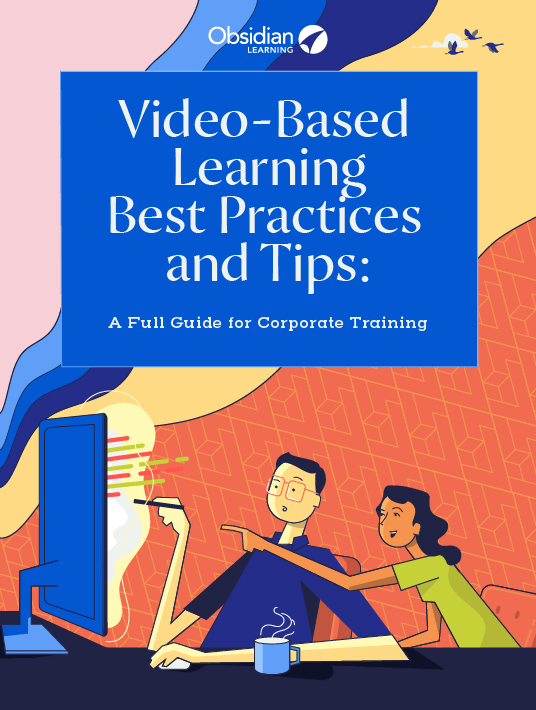 eBook Release
Video-Based Learning Best Practices And Tips: A Full Guide For Corporate Training
Learn how to create fit-for-purpose, high-impact video learning.
1. Benefits To Learning Impact
Videos are engaging; we recently developed a 3-day intensive Instructor-Led Training for construction supervisors in the field. Tough audience, used to walking the site, using their hands most of the day, and content that can be a bit dry such as the required steps in the employee discipline process. We were able to really grab their attention by including short, powerful video clips filmed in the field that included examples and advice from a credible expert-peer using their language. Each new topic kicked off with a 2-3 minute clip that really engaged the learner and set them up to learn.
Videos can be effectively used with a variety of content. You can capture real work-life challenges, a new procedure in action, or even an unsafe situation that you wouldn't want to replicate in a learning environment. And if your concept is too abstract, conceptual, or otherwise too challenging for a live-action video, you can always use animation to capture it. Highly technical software training? Use a screen-capture tool to create an interactive tutorial-style video. Soft skills training like sales or consulting skills? Consider an interactive video where the learner must select the best response given an onscreen scenario. Whatever the learning need, your video-based learning will result in your learners developing autonomy.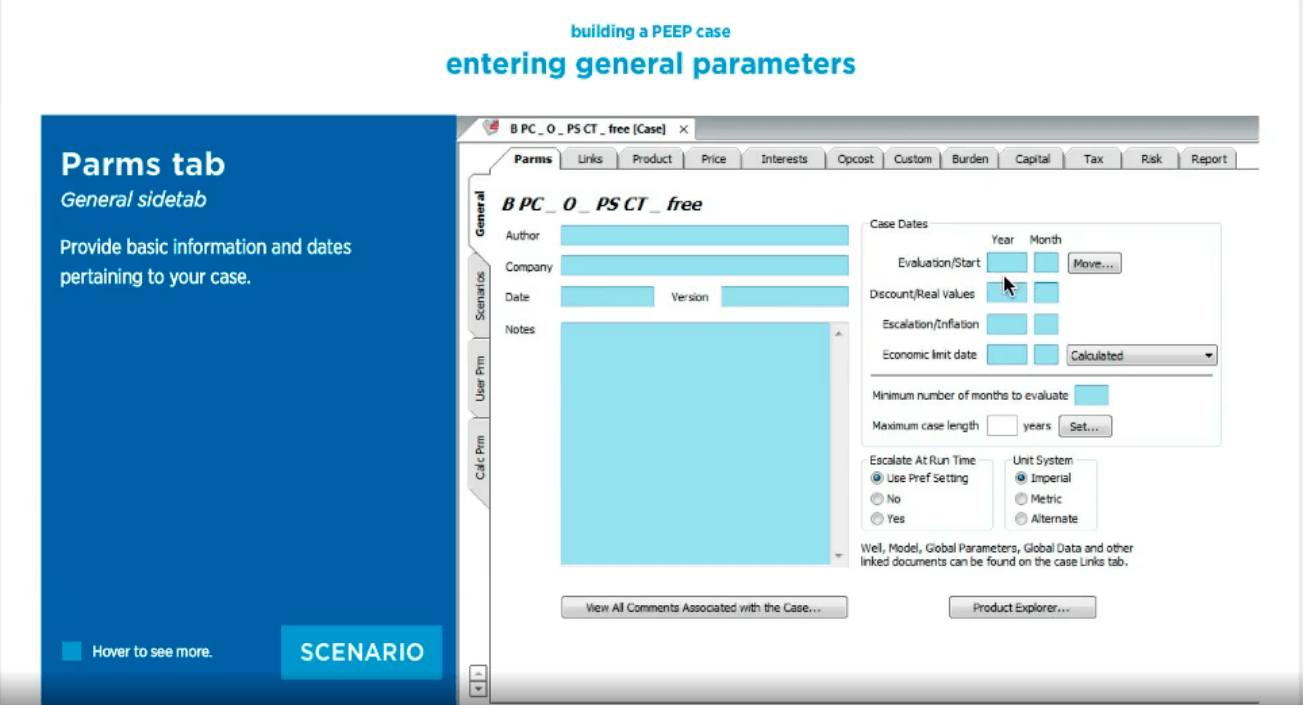 Interactive, tutorial-style software training video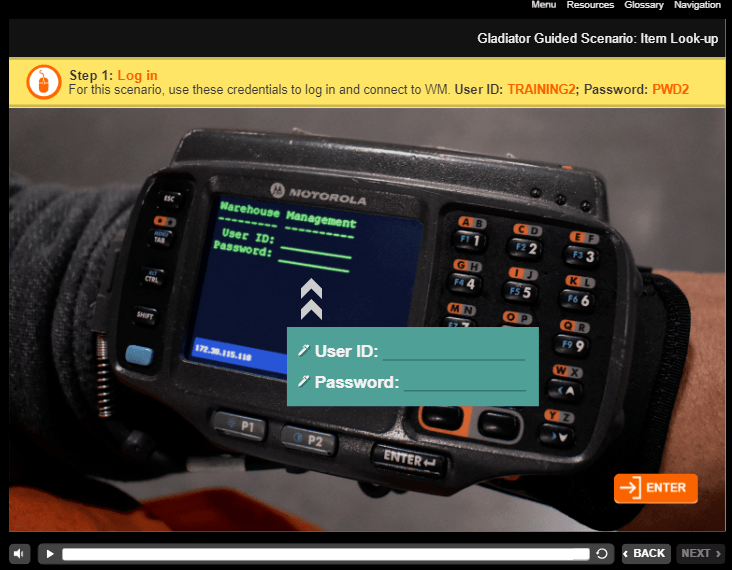 Scenario-based interactive training video
Video-based learning can be a powerful stepping stone on the path to behavior change. You can hear about a new concept, but watching it being performed better prepares you for performing a new task yourself. A video, especially an interactive one, facilitates thinking and problem solving on the part of the learner. Not all videos fall into this category. For example, a recording of a company leader just talking about a new initiative at length doesn't guarantee behavior change. To be effective, video-based learning must get the viewer's attention, be compelling, and have very clear messages.
2. Social Benefits
Though not the only means of meeting your employees' social needs, your learning program can certainly help. And video-based learning is a powerful medium for it.
Consider opening a team meeting by watching a video exploring a tough challenge, then opening it up for discussion. Or include a short video clip featuring new members of your community of practice website. We developed an eLearning element for a larger organization's onboarding program and included video snippets of previous hires giving their best advice to the newcomers. Such insight is very well-received. Humans like to hear from peers about shared experiences.
When executed well, these experiences create common ground, help to cultivate an organization's culture, and even build pride and a sense of belonging. How do you know if you are doing well? Have a mechanism for easy feedback—allow for comments or up-voting of your content as well as more traditional survey methods.
To maximize social impact, we recommend customized video-based learning rather than using off-the-shelf components. The investment is worth it because you can use real company locations and people and accurate, specific language in your videos.
3. Organizational Benefits
Video-based learning can benefit the whole organization, not just the individual learner. It has the most impact when used as part of a robust blended learning program. It is unlikely that video-based learning can achieve all of your organization's learning objectives. If the only kind of learning you offer is video-based learning, you run the risk of diminishing the impact and engagement associated with this medium. Instead, use video-based learning judiciously as part of a cohesive change initiative. Think through the specific goals of your effort and use a custom (likely blended-media) program to help achieve those goals. In our recent eBook, Microlearning That Engages: A Guide to Successfully Drive Employee Satisfaction, we discuss the benefits of creating microlearning "building blocks" that, once assembled, can combine to create a larger, cohesive learning program. Videos should definitely be viewed from that perspective.
When used in this way, video is an affordable option. Production costs have gotten much lower, and the technology is more readily available. The only time it might not make financial sense to use video is when you have rapidly changing content that would require frequent re-recording/creating to maintain. We will talk more about the potential Return On Investment from using video-based learning in a future blog article.
A common concern about video-based learning is tracking usage, but these days most Learning Management Systems (LMS) allow you to track several key metrics such as registration and completion. Including interactive elements in your videos means more to measure! Are participants answering all the questions? How many times do they have to try to get the questions correct? And as we mentioned, depending on how your video-based learning is deployed, consider adding features where learners can at least indicate likes/dislikes or add comments and recommendations. That allows you to track what is really effective and provides you with good indicators of when to decommission or revamp those learning assets that are no longer helpful for your population.
You likely use video somewhere in your learning already, but are you taking advantage of the full range of possibilities? Remember that video-based learning can mean a wide range of deliverables, from short "teaser" clips that cue up a coming change, custom animations explaining abstract concepts, longer procedural live-action pieces, or even software tutorials. Each of these types of video-based learning can add real value to your change initiative if you think through your goals and decide with intention when to use which one. In light of the potential learning, social, and organizational benefits discussed here, integrating video-based learning into your larger learning program is well worth exploring.
Download the eBook Video-Based Learning Best Practices And Tips: A Full Guide For Corporate Training and find case studies, useful tips, and concrete strategies that you can apply to create fit-for-purpose, high-impact video learning.