Top eLearning Industry Articles On Leadership Development
Organizations should definitely start investing more in leadership training programs and leadership development. The benefits are many, and they help to contribute to the overall good of a business. It's no wonder why more and more managers put time and effort into properly training their employees. If you want to create a solid foundation for your organization, take a good look at these articles that have been posted on eLearning Industry in 2019.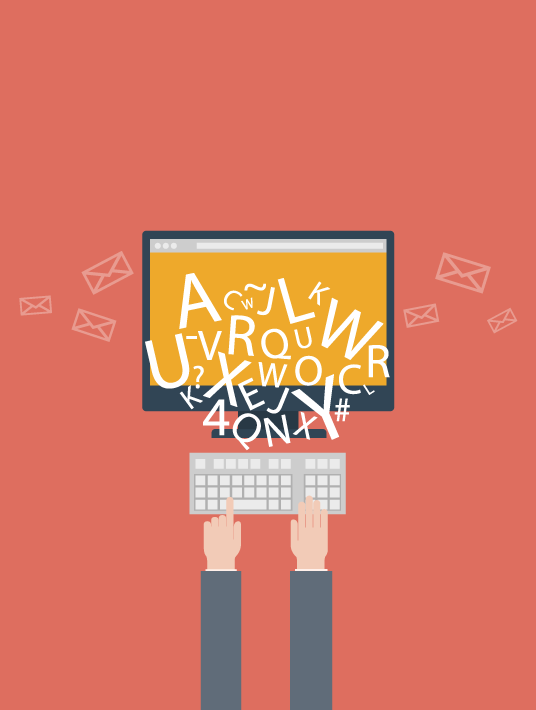 Publish Your eLearning Article
Bring in creative, credible and inspiring eLearning content to build awareness, establish authority and become a thought-leader among other eLearning professionals.
Before delving into eLearning Industry's suggestions through these impressive articles, let's explore some of the reasons why leadership development is crucial for a productive organization. I'm sure you get feelings of excitement when you come across the powerful word "leadership," but what are the actual advantages?
First of all, leadership development can increase satisfaction among your employees. It would be a lie to say that employee satisfaction is not important to an organization. So, whenever a manager gives feedback and praises their employees, they immediately create a sense of satisfaction. This is because managers have invested heavily in their employees and have taken the time to help shape their employees' job roles so that they match the employees' strengths and future goals.
Raising effective and capable leaders means success. Not only can leadership development make a difference in business strategies, but it can also affect the possibility of innovations and strategic improvements. It goes without saying that an organization that looks to the future is prone to having more success stories to share. Giving your employees the opportunity to think outside the box and leaving them room to reflect on optimizing processes, tasks, and products encourage them to be more responsible and dedicated to their job. Moreover, it is easier for managers to identify potential talents.
All in all, if you establish a leadership development program, then the chances of having employees who have strong leadership skills go up. A few benefits are the better overall financial performance of your organization, the ability to attract and retain talent, better customer retention, the agility and the ability to adapt to change, and much more.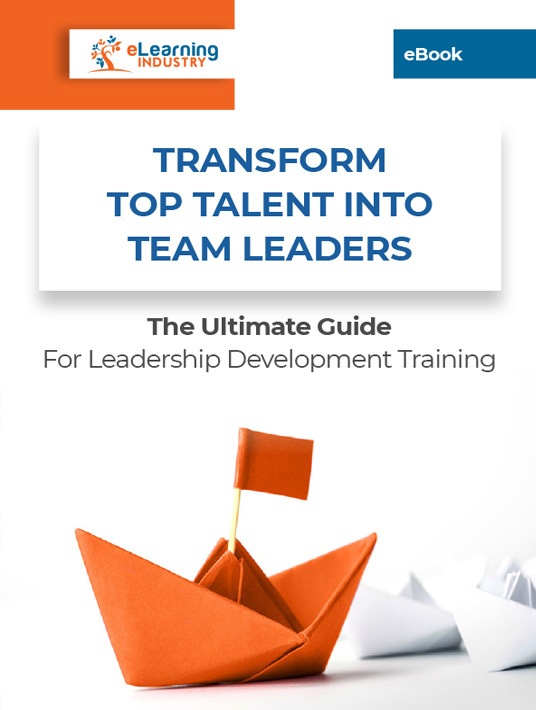 eBook Release
Transform Top Talent Into Team Leaders
Discover how you can spot emerging leaders in your organization, and much more.
Are you convinced that you should focus more on leadership development, leadership skills, and leadership online training yet? If yes, then read the top 5 eLearning articles (listed below) that stood out in 2019 on eLearning Industry.
Fran Willis-White, SweetRush's change management expert, has explicitly described and untangled the topic of collaborative leadership in this article. By pointing out that collaborative development can bring culture change, she takes into consideration the importance of employee engagement, productivity, innovation, agility, and customer loyalty/satisfaction. This article is accompanied by a case study about how collaborative leadership really works. We can do nothing but love well-researched pieces of content, right?
David Peterson explains in great detail how to focus on soft skills when it comes to new leadership roles. He quickly grabs the readers' attention by putting them in the position of a new leader and poses the question of which direction is the best to follow to ensure successful leadership. He also states that successful leaders are often measured by data-driven results, whereas the success of employees is often judged by immeasurable character qualities. In this article, readers can find valuable information on developing such skills in order to become successful new leaders.
Asha Pandey grabs the readers' attention and manages to engage them with this highly insightful article on enhancing leadership training with eLearning. As she suggests, investing in building leadership skills is of prime importance for an organization. This is essential to ensure that the employees are well-equipped in order to be aligned with the business goals and bring relevant results. The author proceeds by explaining the most common challenges of leadership training and provides know-how on how to tackle them in no time with the help of eLearning.
If you're looking to improve your leadership development skills, eLearning is the go-to. Ryan Ayers describes how you can improve workplace performance with the right leadership skills by implementing eLearning to bridge the gaps. Don't miss out on this insightful article, and find all the resources you need.
Investing in a leadership development program has become one of the hottest topics for discussion among business experts. If you're wondering why this article by Nolan Hout sheds light on why it's worth taking the shot to invest in leadership development programs. Among the 7 most crucial reasons to do so, are the need for driving significant performance improvement, and creating a competency framework. This is an article you shouldn't miss if you wish for guaranteed success for your business.
Conclusion
Being a good leader might be a talent to some, but being a great leader is the result of thorough leadership development and skill-building. Always bear in mind that it is essential to inspire, be open to new learning experiences, and communicate well. Quality leadership should not be ignored and, as stated above, will only bring positive results for your organization.
In case you are on the lookout for tips and thoughts regarding this topic, make sure you pay attention to the previously suggested articles that made it to the top of our list. There is always room for improvement, and when it comes from eLearning experts, it will be helpful and inspiring! If you have something valuable to share about leadership and development, remember that you can always submit your article on eLearning Industry and spark up a conversation among your peers.