How To Conduct A Comprehensive LMS Evaluation
Comparing the numerous Learning Management Systems in the marketplace today make the job of choosing one simultaneously easy and extremely tough. But this step-by-step shopping guide will help you get there.
Get the free ebook The Complete LMS Buying Guide For SMBs
This guide will walk you through everything you need to know to become a savvy LMS buyer.
1. Do A Needs Analysis
For this step, bring together all the stakeholders who are involved—or who will be involved—in the LMS. This ranges from upper management and L&D personnel to IT staff. If your organization's instructional program encompasses enterprise partners (external customers, outside contractors, channel partners and the like), bring them to the table as well. This group serves as your advisory council. Since they hold a vital stake in the success of the LMS, they should feel invested in the process.
Discover what each group expects from the LMS. For example:
Leadership may envision rapid expansion in the coming years. If so, they will want an LMS that can support that growth.
L&D managers often desire an LMS that is easily updated to reflect changes in instructional requirements, so they will want an adaptable LMS.
The IT staff's main concern is typically accessibility and security regulations if the LMS spans multiple locations and multiple administrators.
At this point in the LMS evaluation process, have the group assess your current L&D challenges, and how a new LMS can overcome those pain points. If, for instance, the purpose of the LMS is to deliver compliance training to employees and enterprise partners, then the solution you pick must possess the capacity to be updated as regulations change.
2. List Your Requirements
Once you've gathered all stakeholder input, you can begin to formulate a list of absolute, must-have LMS requirements [1]. Stick to indispensable features only, and put aside any nice-to-have ones — at least for now. These requirements span both operational and technical. Essential operational features might include, for instance, the capacity to track and report learner progress, manage content, or dispense instruction in different languages.
On the technical side, you may require an LMS that scales up as new users come onboard, integrates with other software programs your organization utilizes, and permits the IT department to monitor access. Make sure that you're asking yourself the right questions.
3. Decide On The LMS Platform
Learning Management Systems come in several formats, allowing you to choose the platform most suited to your organizational needs and resources. In conducting an LMS comparison, consider these key distinctions:
Hosted or cloud-based LMS.
In this format, the LMS vendor hosts the software on its remote server in the cloud. Users and administrators enter via an internet browser to access the program and make changes.
On-premise.
An on-premise LMS resides on your internal server after installation. Your IT staff oversees and upgrades the LMS.
Open source.
Open source refers to the ability of anyone to access the LMS coding and configure it to their specific requirements.
Custom built.
Using internal staff, your organization structures and maintains its own custom-built LMS.
Which one you ultimately pick depends on several critical factors, ranging from cost to customization. All platforms permit some degree of customization, but there are trade-offs. An open source, on-premises, or custom- built LMS offers a high degree of customization, but your organization requires the internal resources—IT staff, coding expertise, in-house server—to support those formats. If your rapidly growing organization lacks those resources for now, but still desires customization, then a hosted or cloud-based LMS is more likely to fulfill your requirements.
Other LMS formats to consider are horizontal or vertical. While a vertical LMS may be optimized for a single use case like compliance and regulation in the healthcare industry or for a higher ed classroom, a horizontal LMS works across a range of industries and use cases. That makes it a good choice for a growing enterprise in a dynamic, swiftly-changing industry. It can adapt as you grow.
4. Research LMS Vendors
After producing a list of must-have features, begin researching LMS vendors. Visit the eLearning Industry LMS directory, which evaluates many types of business software, including LMS, as a starting point. Review the LMS vendors to see which ones have the features you target. Narrow down that list to the ones that closely match your requirements.
Once you finalize that list, then it's time to send out a request for proposals (RFPs) to the top-ranked vendors. An RFP is a more formal proposal outlining your specifications, how the vendor meets those requirements, the level of support during and after implementation and, of course, pricing (which is subject to negotiation).
Part of the LMS vendor evaluation process involves checking the financials of the vendor for fiscal stability. Several analytic groups, such as Forrester Research, Brandon Hall Research, Gartner Group, and Bersin by Deloitte, scrutinize the learning tech marketplace. Go to their websites for in-depth news and analysis of vendors.
In addition, check references. While the LMS vendor will likely provide a list of satisfied customers, be tough in your inquiries to obtain honest feedback. Ask the customer, for example, if they've hit any hurdles with the vendor and how those missteps were handled.
5. Test Drive The LMS
Prior to choosing the final candidate, bring in the short list of LMS vendors for a test case scenario. Have the LMS vendor create a hypothetical learning path that takes a typical learner through a series of instructional goals from courses and activities to a final evaluation. The LMS vendor, then, demonstrates that learning path to your advisory group, so they can gain an understanding of how the LMS works in a real-life setting. Or, undertake a trial run of the LMS (consider watching a demo video first). Many LMS vendors have what is known as a "sandbox" version on their site where you can get hands-on experience with the software.
6. Pick The Winner
The end of the LMS evaluation process culminates by gathering all the information your team has accumulated on the finalists and selecting the best vendor for your organizational goals. After comparing features, vendor history, and undergoing demonstrations, picking the winner should be easy. Throughout the process keep in the mind how the LMS underpins your goals and success metrics. That's the LMS evaluation a standard that matters most.
Summary
It can seem hard to know where to start when it comes to selecting the right LMS for your business. With over 500 LMSs on the market, all with different feature sets and value propositions, it's never been more important to do your homework before buying software.
Unlike other software categories such as Marketing Automation (HubSpot) or CRM (Salesforce), we have yet to see a clear LMS market leader emerge. The market is highly fragmented, which makes it particularly difficult for you (the buyer), to understand what the "best" options out there are. That's why we decided to assemble this comprehensive guide.
Get The Complete LMS Buying Guide For SMBs to make the LMS evaluation process a breeze.
Related articles:
1. How To Compare Online Course Platforms Quickly
2. The LMS Buying Guide: How Much Does A Learning Management System Cost?
3. 6 LMS Buying Questions To Ask Before Connecting With Vendors
4. Free eBook: The Complete LMS Buying Guide For SMBs
References: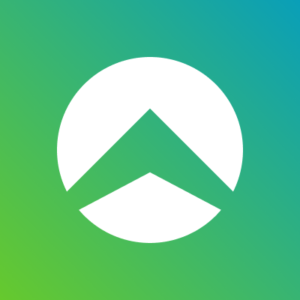 Northpass
Northpass is the learning platform that gives businesses the freedom to easily create, manage and scale their learning programs exactly the way they want.