Useful Tips To Help You Compare Online Course Platforms Quickly
Each platform on the market offers it's own unique features and value propositions. Selecting the wrong platform could prevent you from reaching your goals or, worse, it could impede the overall growth of your business.
Get a free PDF Download of The Complete LMS Buying Guide For SMBs
This guide will walk you through everything you need to know to become a savvy LMS buyer.
Selecting The Right Online Course Platform
Some questions you'll want to keep in mind when comparing your current platform or training program against the many options available on the market:
Is it cost-effective?
Is it scalable?
Is it easy to update and maintain?
Is your data safe, and can you track insights to know if your program is indeed moving the needle on your business KPIs?
Is it helping you reach your target audience?
Is it meeting the needs and goals of your company?
Are you looking for better retention? Higher revenues? Quicker onboarding? More applicants or leads?
Is there an easy way to track ROI?
Once you answer those questions, you'll be ready to conduct the course platform comparison.
Conducting An Online Course Platform Comparison
So, how does one actually go about conducting the comparison? Well, for starters, you have to understand the options among broad categories or types of eLearning software. After you do that, you can evaluate which solution is the best fit for your company.
Horizontal Vs. Vertical Solutions
There are 2 broad categories of solutions we'll dig into — horizontal and vertical. Horizontal Learning Management Systems (LMS) are a "one-size-fits-all" solution that can be used by any industry in the business sector to handle various operations.
Whereas, the vertical LMS is usually more tailored to a specific industry. If your company is highly specialized or has a single use case, a vertical solution may be your best option. On the flip side, if your company needs flexibility, due to the dynamic industry you're in, a horizontal solution would probably make the most sense.
Deployment Models
You'll also want to look into the different types of software deployment models, with an eye towards the one that suits you best.
Here are the 4 basic deployment models:
Cloud, or hosted.
Installed, or on-premises.
Open-source.
Custom-built.
A cloud or hosted online course platform houses the data, applications, and programs off-site on the vendor's server. The pricing tends to be more flexible with cloud-based deployment models.
An installed or on-premises deployment model means that the buyer acquires the license of the software and installs it on their in-house server. The LMS must be set up on the company's server, which can become time-consuming as well as costly.
Open source means the source code is open to anyone. This deployment model is highly customizable but requires costly technical expertise to configure and maintain the code.
And finally, the custom-built option. This may be a good solution if your company has the internal resources to build and maintain your own platform. The appeal here is that you can truly tailor your learning system to your industry and overall needs.
Critical Online Course Platform Requirements
Now that you know a little more about the different types of learning solutions available, you'll want to begin making a list of your specific course platform requirements. At this stage, I would also recommend creating an RFP.
Download SchoolKeep's LMS RFP Template to get started.
Later on, you can send this completed RFP to your shortlist of platform providers to streamline the selection process.
Some requirements you may want to list in your RFP include:
Robust analytics and report generation.
Course authoring capability.
Scalable content hosting.
Certifications.
Integrations.
Community and collaboration.
White-labeling vs. branding.
Mobile capability.
Customer support and culture.
Online course platform.
Pricing
Since online course platforms are so customizable, it can be difficult to estimate the exact costs. However, there are a few standard pricing models you should be aware of.
All Inclusive And Packaged
With these 2 pricing models, the principle is the same: you estimate how many seats you'll need each month, then pay a flat monthly fee for the software — no matter how many seats you actually use. This pricing structure isn't without its flaws, however. Without a consistent flow of users, you may find that some months, most of your seats are simply going to waste.
Metered
A metered pricing model is an option where the customer pays for exactly what they actually used — rather than what they estimate they might use. This eliminates guesswork and saves some of the expenses.
Regardless, look out for hidden costs. Will there be any hidden costs? Most likely. Here are some things with LMS pricing you should keep your eye out for:
Implementation/set-up fees.
Licensing fees.
Onboarding fees.
Design customization costs.
Upgrade fees.
Excessive use fees.
And other hidden fees like maintenance fees.
Conclusion
At the end of the day, you'll know the right online course platform when you see it – just make sure you do your research first.
It can seem hard to know where to start when it comes to selecting the right LMS for your business. With over 500 LMSs on the market, all with different feature sets and value propositions, it's never been more important to do your homework before buying software.
To help you out, get The Complete LMS Buying Guide For SMBs by eLearning Industry, sponsored by SchoolKeep.
Related Articles: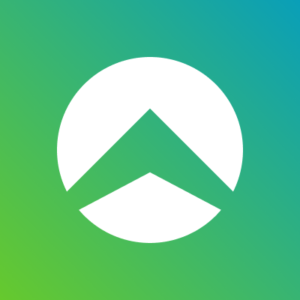 Northpass
Northpass is the learning platform that gives businesses the freedom to easily create, manage and scale their learning programs exactly the way they want.