Crucial Learning Management System Features For Innovative Brands
Competing for talent is hard and retaining it is even harder. As a result, we have seen onboarding, training, and retraining take center stage. The emphasis on training helps businesses ramp up new hires faster, continually advance employee knowledge, and retain top talent.
The vessel innovative and fast-growing brands use for their training initiatives is a Learning Management System (LMS). Ideally, they find one with all the bells and whistles to accommodate everything they need to succeed.
Get the free ebook The Complete LMS Buying Guide For SMBs
This guide will walk you through everything you need to know to become a savvy LMS buyer.
Having the essential features within your LMS can help you cultivate more partnerships, streamline onboarding and training processes, and improve your overall sales and business outcomes.
Here are some must-have LMS features for innovative brands:
1. Adaptability
We are in the generation of mobile domination and on-demand living. Your LMS needs to have the capability to work on all devices –whether it be desktop, laptops, tablets, or mobile. The software must also have the ability to assimilate with other software programs used by your company such as CRMs, email automation software, authentication tools, and more. This allows the user to access their material wherever and whenever they need it, which increases training adoption, engagement and completion rates
The availability of API's and Webhooks is also a big deal. The ability to streamline processes and deliver contextual learning has become more essential than ever before. In order to promote ease of use and engagement, LMSs and other software systems need to be able to work together to provide the best user experience. An Application Program Interface (API) and webhooks can serve as a bridge between your software systems and your LMS.
2. Reporting Capability
It's important to gain insight into your learner's engagement in your courses and your training program's metrics as a whole. Doing so will allow you prove ROI and map training analytics to business outcomes. Your LMS needs to be robust enough to allow tracking and exporting of reports so you can properly analyze the data and provide them to key stakeholders.
3. SCORM Compliant
Shareable Content Object Reference Model (SCORM) is a technical term that refers to the ability of an LMS and eLearning content to easily interact with each other through a standard protocol. For example, if you author content in one software and export it as a SCORM package, that content can be uploaded and delivered through any SCORM-compliant LMS.
4. Flexibility
A great LMS needs to have flexibility in its design, course building, and content delivery components. In reference to design, this means you should be able to easily customize the interface to match your brand experience. Course building flexibility means you should be able to author content directly in the LMS, build courses with pre-existing assets of diverse formats, as well as update course content as needed in real time. As for content delivery, flexibility translates to seamlessly giving learners access to your online courses –whether that be by inviting them via email or giving them an access link– the LMS should offer you these options.
5. Interactivity
Online interaction can make your training program more engaging, foster learning, and optimize retention for your learners. Features such as discussion boards and forums, live online sessions via GoToTraining or GoToWebinar, and assessments can be powerful in connecting with your learners and keeping their attention.
6. Customer Success
In addition to the endless list of LMS features, you need a team that's willing to work with you. Implementing an LMS can be uncharted waters for many, so you need to make sure you have an LMS expert who is focused on your success.
By leaning on your chosen LMS company for support, they can guide you and give you insights into what other successful training programs look like. For example, if you talk to the SchoolKeep team, we can show you how brands like Airbnb, Lyft, and Shopify all utilize our modern learning management system to power their training.
Conclusion
Your LMS needs to be robust enough for you to meet all of your training objectives. It also needs to have the capabilities to scale. Depending on a variety of factors, your company could have to choose between an array of learning management systems.
Instead of trying to sort through the infinite amount of possibilities, let us make it simple for you. Just book a time to talk with one of our LMS experts and we'll point you in the right direction - even if we're not the best fit for you. Book a time today and find the LMS that's right for you!
Related articles:
1. The LMS Buying Guide: How Much Does A Learning Management System Cost?
2. 10 Steps To Take Your Sales Training Online
3. 6 Ways To Conduct A Comprehensive LMS Evaluation
4. How To Compare Online Course Platforms Quickly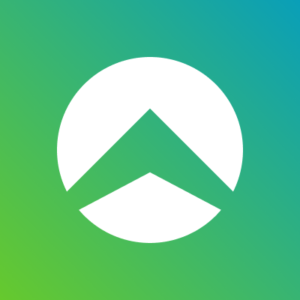 Northpass
Northpass is the learning platform that gives businesses the freedom to easily create, manage and scale their learning programs exactly the way they want.