Take Your Sales Training Online With These 10 Steps
Unless your organization operates like a 911 emergency call center, one of your most active departments should always be the sales team. Sales not only keeps your business afloat, it also allows you to head farther out, explore uncharted waters, and conquer new territory.
After all, no one wants to just break even. You want to close business, so you can grow your brand faster and stronger than anything else in the market.
Get a free PDF Download of The Complete LMS Buying Guide For SMBs
This guide will walk you through everything you need to know to become a savvy LMS buyer.
You need top-notch, on-demand training to keep your team's product knowledge, business acumen, and engagement skills sharp and updated. A Learning Management System (LMS) that provides timely and powerful sales training online is a strategic advantage no forward-looking organization can afford to ignore.
How to best improve team performance through sales training online is a complex question. Challenges — especially those related to LMS adoption and deployment — vary depending on many factors. This may include your industry and product/service type, operational model (sales funnel), organizational size, budget and sales team composition. Your sales goals, the current performance level of your team and your customers' purchasing behavior are equally important.
See The Complete LMS Buying Guide For SMBs to find the right learning management system for you.
Enable Your Team To Acquire Sales Training Online
There are key steps for ensuring that the learning tool you adopt, and the manner in which you deploy it, will reap the maximum benefit for your sales team. Consider these steps, and take the ones that most closely apply to your training scenario.
1. Set And Clarify Your Goals
Enterprise-scale learning systems cost a lot. But even packages designed for small teams will require time and effort to deploy, monitor, and assess. As such, having a clear set of business objectives at the onset gives you something to measure your Return On Investment (ROI) against.
More importantly, clear business goals will tell you whether the LMS strategy is working as planned. Business goals often include measurable bottom-line benefits, but they may also focus on higher staff retention rates, productivity, and employee satisfaction.
2. Identify What It Will Take To Meet Your Objectives
Once you have established the business goals you want to achieve through sales training, the next step is to identify the specific activities and tasks needed to fulfill those objectives. Then, consider: What kind of training does your team need to perform these tasks effectively? What other resources are required?
3. Evaluate Your Resources At Hand
A sales team is made up of talent and tools. Your staff, the talent, represents your most valuable asset. Your tools — HR policies, learning systems, CRM and other resources — help make your talent's jobs much easier to perform. Assess the gap between your objectives and the current performance of your team.
4. Determine A Reasonable Budget
Whether management has already approved a budget for an LMS acquisition/overhaul or you have yet to propose one, be sure to scour the LMS/training market for the best possible deals. Make a shortlist of providers/brands that will help you meet your business goals.
5. Select The Best LMS For Your Team
CEOs agree that a Learning Management System is a strategic investment that will help drive corporate growth in many areas: customer engagement, employee satisfaction, and profitability among others. But not all systems are created equal. A mismatch between your talent pool and the training resources you implement not only drains your finances but prevents your team from achieving their full potential.
See the 6 Must-Have Learning Management System Features For Innovative Brands.
6. Formulate A Learning Strategy
Once you have selected the best LMS for your team, formulate a learning strategy based on your business objectives, sales team attributes, training requirements, and LMS capabilities. Design training materials that will engage your sales team and keep their skills on par with market challenges. Match learning content formats with team behavior, preferences, and demographics.
7. Establish Performance And Success Metrics
Identify the specific metrics you need to monitor. Use appropriate assessment tests to determine whether your team is learning everything they need to excel at their tasks. Track their productivity levels to verify whether the new training programs translate into bottom-line benefits.
Determine whether ROI on the LMS adoption is acceptable to all stakeholders. Lastly, implement a reward system to incentivize learning and on-the-field performance.
8. Deploy A Learning Management System
Run the system and designate a person or a small team to administer the LMS and keep it relevant to business objectives.
9. Evaluate Success
After a pre-established period (monthly, quarterly, etc.) generate reports to determine training progress. In addition to the metrics you have set, gather feedback from your sales team on how they feel about the training materials and whether they need additional LMS features to raise productivity or engagement.
10. Iterate Training Strategy/Tactics
Based on metrics, team feedback, and changing business needs, you should iterate your training strategy to stay competitive in your niche. Repeat the cycle.
Why Sales Training Online Will Keep Your Team In Top Shape
Strong sales teams are always on the lookout for opportunities and always equipped to generate maximum value in every stage of the sales process. Because they benefit from constant learning, top sales professionals need an online learning system they can access on demand, wherever they are.
Such a system allows them to learn on their feet, train on the job and possess the required business intelligence to seek, engage and persuade the right prospects.
Whether training materials help them master product knowledge, market acumen or selling skills, sales professionals across industries need online training more than ever.
Related articles:
1. 6 Must-Have Learning Management System Features For Innovative Brands
2. The LMS Buying Guide: How To Find The Perfect Learning Management System
3. The LMS Buying Guide For Successful LMS Implementation And Onboarding
4. LMS Buying Guide For SMBs: The 9 Most Critical LMS Features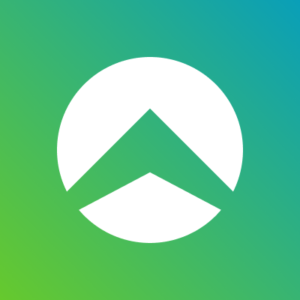 Northpass
Northpass is the learning platform that gives businesses the freedom to easily create, manage and scale their learning programs exactly the way they want.