Hunting For Funding In The eLearning Niche
One common theme in all the eBooks published by Commlab India is their applicability. Making A Business Case For eLearning highlights this trait intensely. Many L&D professionals do not necessarily have a business background. That means that they might have a hard time when they are tasked with the presentation of a business case.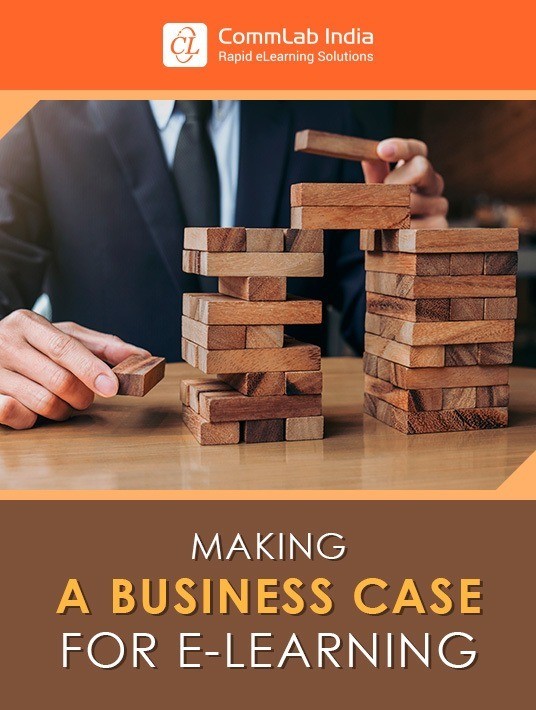 eBook Release
eBook Release: Making A Business Case For eLearning
Discover how to make and defend your business case for eLearning.
A business case is what will motivate the investor to give money for courseware and technology. It must include a clear framework for defining costs and returns. The decision-makers that you will present your case to will be interested in 3 types of information. First, you should describe your project as clearly as possible. Do not forget to mention your own background and if this is a new territory for you. Second, you should estimate the costs and benefits. Understandably, L&D projects can be a bit hard to convert to numbers. Still, explaining how your development initiative will help the company increase its profits is a very strong argument. Last but not least, you should be able to present alternatives. A flexible project is more favorable as an investment because it can adapt to the circumstances.
The disciplines of training, teaching, and learning have undergone some major changes in the past years. Additionally, eLearning is recognized as an efficient way to train and educate your audience. There are some organizations that stick to more traditional ways. This choice, however, is based primarily on fear. By explaining the advantages of eLearning and introducing smalls steps at a tolerable pace, you will be able to put the concerns of your CEO at ease.
About The eBook
If you are a training manager in an organization that is contemplating introducing eLearning, you need to make a business case on its cost-benefit analysis to present to your senior management and get their approval. And the eBook Making A Business Case For eLearning is just what you need. Let us overview some of its chapters.
Introducing eLearning
The eBook begins with an introduction to eLearning. eLearning as a method of corporate training has been in practice for the last 20 years. There are many definitions of what eLearning is, from simple "electronic learning" to more complicated ones. Given below is a working definition.
The basis in eLearning is an instructional systems design component that is further developed with the aid of "learning technologies." The first chapter explains what this means in a simple, clear, and concise way.
Applications Of eLearning
Next on Making A Business Case For eLearning is a guide on how eLearning can be applied to different areas of your business, and it is important to decide which department in your organization will actually benefit from it, either in isolation or in conjunction (blending) with traditional classroom training. Additionally, the different functional areas that you might consider for applying eLearning include sales training, product training, compliance training, and software training.
Blended Learning And eLearning Formats
It is impossible to talk about making a business case without mentioning blended learning. Classroom learning alone cannot meet the learning needs of employees in this digital era. Learners need to have access to learning resources anytime, anywhere. This is where eLearning can complement classroom training and take training a notch higher. eLearning and its various avatars in conjunction with classroom training is the best option for any organization.
Benefits And Limitations Of eLearning
In order to be able to present a convincing case, one should be able to present the benefits as well as the limitations of an eLearning scheme.
One of the major factors that led to the need for eLearning is globalization. With an increasing number of organizations having their workforce in different geographical locations, training them the traditional way was found to be time-consuming and costly. Additionally, other factors that led to the popularity and adoption of eLearning were the changing demands of business, expanding markets, and product proliferation. What it boiled down to is that employees need to constantly update their knowledge and skills and therefore require training on a continual basis. There are a few drawbacks to eLearning as well, such as higher drop out rates, high initial costs and difficulty with input from peers and instructors.
Final Words On Making A Business Case For eLearning
The eBook Making A Business Case For eLearning showcases a path that will help make the journey of implementing eLearning in your organization extremely easy and smooth. Through this eBook, you will be able to showcase to your decision-makers:
How eLearning supplements classroom training
Where eLearning can be applied for organizational training needs
Its cost parameters
A cost-benefit analysis
Read the eBook and develop a strong, practical case that will fill in the existing gaps in your research and help your management give the go-ahead for eLearning.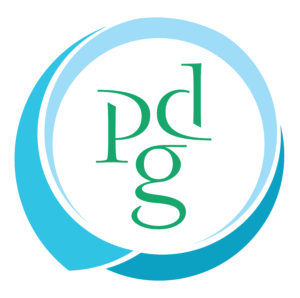 Performance Development Group
We make people better at making their business better.