5 Benefits of Moving Your Corporate Training Online
Let's begin the interrogation in a "training-logic" manner. What are your expectations from your trainings? It's easy to determine that. Simply refer back to the core goals, vision and mission of your organization. Describe your organization goal in one sentence. Now describe the learning needs of your organization. Make it a simple list. Write it below the organization goals sentence. Finally, what are your assumptions and evidences on the performance level of your employees? Are they up to par? Is the competing organization grabbing your main projects? Are customers happy or complaining? How are you doing on social media? In short, what is your training strategy?
Do we see a flat line on our "lie-detector machine"? Flat lines usually mean you are in denial! You may be creating great content in your learning materials BUT it may not be current, relevant and responsive to your organization and its employees. Your employees may seem to learn the training materials but they don't perform, change attitude or behaviors as expected. Maybe they don't have time for instructor-lead-trainings (ILT). Understandably, they are adults who have families and perhaps higher education responsibilities. Does your current training strategy accommodate these discrepencies? Have faith, this is not one of those "hold your head in your hands" moment! Simply follow the tips in this article. We have a tried and tested strategy in our online learning management system, the TalentLMS and we are here to share with you.
First things first, how would you ensure your training materials were well received? Did you conduct a paper-based post evaluation that features Kirkpatrick's Evaluation points? Did you assess the responses? In addition, did you survey the degree at which learning was being translated into performance? Were you able to update your materials in a responsive and agile manner? Yes, through your "stand-alone" offline methods?
Easy with the flat-line!
Let's do this right. Here's why you (really) need to move your corporate training online: To be able to do all of the above with excellence. Here's how:
Invest in a Learning Management System (LMS)
With so many options, this should be the easiest step. Simply match your training needs (the organization goal statement, the list of learning needs and performance gaps we mentioned above) with features provided by a candidate LMS. Does is allow learner collaboration? Does it allow learner activity tracking? What about their performance and course completion rates? Does the LMS provide you with the required statistics? We assure you, learning activity statistics will enable you to analyze learner preference, course effectiveness, and learner performance – both in course and in work context as well as feedback for improvement. How is that for an "automated work load" for you? There's more.
Improve the Search Engine Optimization for your Organization
Incorporating the learning management system as an added service of your corporate website has an inherent advantage. When learners discuss their experiences and aspirations from the learning materials provided by your company, search engines will believe your website to be "rich content on subject matter". As a result, any searches for businesses like yours will place your corporate website on the top of the search list. Furthermore, employee collaboration in an online learning environment inevitably creates a community of practice (COP). An added benefit of COPs' is that collaborators bring with them interesting resources from authentic and relevant websites. This further boosts optimization of your website for search engines. Convinced? There's more.
Improve Evaluation
E-learning developers know that a course development process is never complete. It is cyclic and continues in iterations. What is the source of the feedback for iterations? Comments from learners completing a course. The pre and the post course survey. The random course improvement polls. The questionnaire of performance improvement after the course. All collectively provide pointers for course improvements. Small improvements lead to great satisfaction. Learner-centered material is acquired through these responsive improvements. Try and you will notice a spike in employee participation and retention in your courses. The management will thank you for turning over better performing employees. Enjoy greater ROI by moving training materials online.
Relevant Content
To explain the above point better, content is seldom stationary. It evolves with improvement in technology and changes in business culture. It also reflects research and development of a company. Having training materials and feedback in the same place allows for easy referencing and specific changes needed in the training. Another great method of improving content is my summing up learner comments and analyzing their needs. Do they need more interactivity? Were animations distracting them? Did they feel the quiz was too challenging? Maybe they needed more practice for mastery. Sprucing up content based on this invaluable feedback goes a long way. If a course earns laudable reviews it can be packaged for commercial marketing. How is that for ROI?
Learner-Convenience
We didn't save last for the best. This is actually the greatest advantage of online learning. Learners are not bound to space, pace and time. They can continue from where they last stopped. Advanced learners actually feel relieved in this setting. They want to be able to skip sections they don't need to know again! Freedom to learn regardless of time constraints in a powerful motivator. It creates an independent, autonomous and ultimately a lifelong learner.
Did we mention yet another benefit of moving corporate training online? Once in the element of course-cruising, learners are inclined to register for more courses. They share their learning pleasure (in an infectious way) with other learners. This is essentially an attribute of a lifelong learner. Does stand-alone learning attract thousands of learners for one course? Online courses have the potential to do so. Just showcase it in the right medium. A learning management system like TalentLMS.
Just till October 15th you can try all TalentLMS plans for half off introductory offer. Click here to save up to 500USD!
Now, how's that for ROI?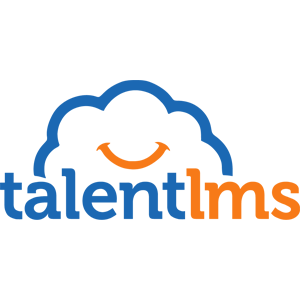 TalentLMS
Easy to learn, easy to use, and easy to like, TalentLMS is designed to get a "yes" from everyone, including C-level execs, budget heads, and busy employees. Now, instead of checking out, your whole organization leans into training.