A 5-Step Guide For Effective New Employee Orientation
At last, you've found a perfect candidate for the job. It's taken a lot of time and energy, and now you want your new hire to get to work and add value as soon as possible. One of the most effective ways to do this is to provide them with a good orientation experience.
This is a step-by-step guide that will help you build a strong employee orientation process.
Step 1. Define What You Want To Achieve
You've got a lot of other work to do, and it can be tempting to keep things to a minimum: "Here's your workplace. This is your boss. Lunch is from 12 to 1 p.m. Good luck!" However, the goals of orientation extend beyond where, who, and when is lunch.
Employee orientation goals:
| | |
| --- | --- |
| For an employer | For an employee |
| Reduce employee turnover | Learn a company's culture, norms, and values |
| Increase the company's overall productivity and performance; add value | Understand roles, responsibilities, and opportunities |
| Integrate with teams - learn to lead | Feel welcomed and valued as an employee |
| Evangelize the brand and represent it ethically | Build healthy working relationships with colleagues |
Step 2. Create And Automate The Orientation Program
Achieving all the goals above is not an easy job without a good plan. An employee orientation program can help ensure that you're fully prepared to welcome new team members (and mitigate unpleasant surprises). Of course, the program may vary, depending on your business needs. However, you are likely to face some common challenges. Here are 10 common orientation program high-priority to-dos:
Clearly communicate the new hire's roles and responsibilities.
Present an overview of the benefits package.
Introduce the company's culture (mission, vision, and values).
Inform your employees about safety, health, and other basic policies.
Provide the equipment, keys, and permissions that are needed to get the job done.
Guide the employee through onboarding paperwork.
Take your new team member for a tour around the office and introduce them to the other team members.
Appoint a mentor who will help your new recruit throughout the orientation process.
Set up a meeting with a manager to discuss employee performance evaluations and goals.
Invite your new hire to lunch with colleagues so they can get to know each other in an informal environment.
Now, when the big day's finally here, ensure that no program element has been overlooked.
Step 3. Automate: Put The Repeatable Parts Of The Orientation Program Online
Inducting employees can be time and energy consuming. This is particularly true for rapidly developing companies that are constantly hunting for talent. To make the process easier, it's useful to move a part of the orientation program online. For example, you can create an online welcome course for new recruits that will help you speed up their adaptation process, reduce senior managers' workload, and lower training costs.
This is what you can typically move online:
the company's history
mission and vision
corporate culture
corporate policy
organizational structure and leadership team
products and their main benefits
key clients and partners
basic IT training
In addition to the learning content, a welcome course should include an assessment. This is an effective way for your employees to retain new knowledge and stay more engaged with the material, and for you to measure their results.
Step 4. Build An Effective Learning Environment
To implement an online employee orientation program, you need a Learning Management System (LMS). This kind of software will help you put induction training on autopilot. For instance, there are certain Learning Management Systems that can help you create a welcome course once for all new recruits, add new hires to the system, and track their results.
Here are some additional benefits of using an LMS for onboarding new employees:
Reduce your senior employees' workload by cutting the amount of face-to-face mentoring.
New hires can consume the learning content whenever and wherever they want.
Learners can acquire knowledge and immerse themselves in their role much faster.
Step 5. Evaluate The Success Of The Orientation Program
After doing so much work, you probably think your new hire orientation job is finished, but it's not. There's no use in creating an orientation program for employees if you're not going to check how well it works. Measuring key metrics uncovers valuable insights into the new hire experience.
Use an LMS to assess new recruits' online training progress and results. The system shows the total number of points the user has earned, what's been learned, and what hasn't.
To evaluate how well an employee has integrated into their new work environment, it makes sense to talk to their assigned mentor or a direct supervisor, as they have a better position to observe the end-to-end adaptation process. It's also crucial to collect feedback about the onboarding from the new employee as well. This can help you make your orientation program even better.
Key Takeaways
Employee orientation isn't just a formality. It's a truly effective way to reduce employee stress and make them productive faster. To sum it up:
Set the goals you want to achieve with employee orientation.
Make up a comprehensive plan and follow it throughout the onboarding process.
Figure out which part of the training you can move online to automate and create a course.
Find the best software for your company to put induction training on autopilot.
Use an LMS for assessing new hires' online training results.
Discuss how successfully an employee is adapting to the new work environment with an assigned mentor or a direct supervisor.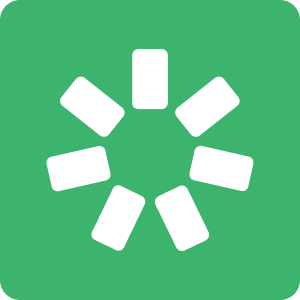 iSpring Learn
iSpring Learn is a fast LMS for your mission-critical project. Launch your eLearning in one day with a minimum of fuss. Just upload your training materials, invite employees, and keep track of their results.