The Most Common New Hire Onboarding Mistakes You Should Avoid
There are lots of reasons why people leave their place of employment. The most common is feeling their job is the wrong fit, and this hunch can arise right from new hire onboarding. If you don't notice their discomfort and correct it, you'll lose your new talent. That means you'll miss out on everything they have to contribute. So, what are some 'tells' that can negatively affect their point of view? Here are 7 onboarding errors that might drive fresh recruits away before they have time to settle in.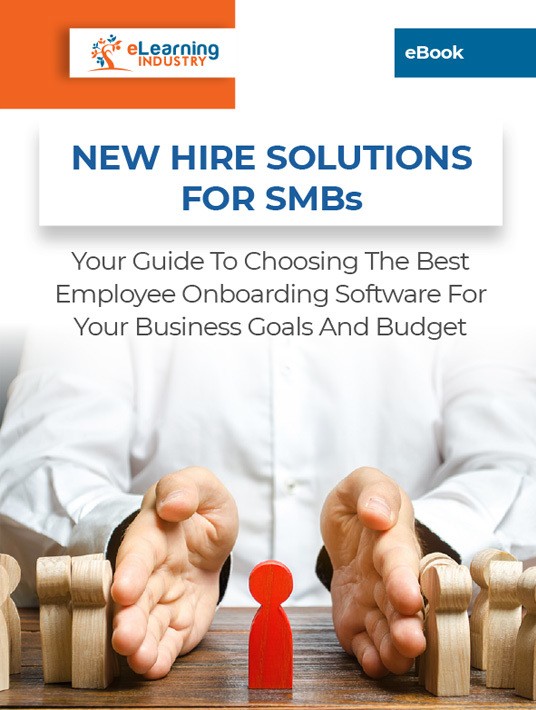 eBook Release
New Hire Solutions For SMBs
Discover the essential steps to implement a successful employee onboarding program for your diverse workforce.
1. Leaving New Hires In The Lurch
The duration of an interview varies. Some processes take weeks or even months. But you're likely to be in communication with your prospect for a while. Unfortunately, many employers go quiet after the deal is done. This can leave your newest employee feeling lost and confused. They'll be plagued with anxiety, wondering if they did something wrong, or whether the offer is off the table. Between their confirmation date and their reporting date, stay in touch. If you have an online training app, give them access. In fact, you should deliberately get employee onboarding software and invite them to begin interacting with it. This reassures them of their position.
2. Omitting Practical Steps
The content in this employee training LMS is an issue, as well. You don't want to bore them with organizational history and founder biographies. They may know all that already, from the research they did during their interview process. Also, while this information is essential, it won't help them settle into work any faster. Instead, populate your orientation course with practical material. Like directions to the office, accommodation options, timely commuting routes, and a virtual office tour. This will help them feel less lost when they arrive on day 1.
3. Patronizing Your Employee Training Participants
Many employers complain about recent graduates. They claim these 'university products' have valid diplomas and good GPAs but no skills that are valid in the workspace. They whine about having to train these new hires from scratch. Unfortunately, this attitude bleeds into onboarding programs. Yes, your new employees may need to translate their book-learning for the office. But if they were really that clueless, you wouldn't have hired them. And if they sense your dismissal of their abilities, they'll soon seek validation—and employment elsewhere.
4. Not Personalizing The Process
Another characteristic of modern workers is their sense of self. They don't view their skill set as cogs. They were hired individually, and they—reasonably—expect their career path to be equally unique. If you're unable or unwilling to customize their training, they may feel lumped into the crowd. So, if you want to keep them at your organization for an extended period, chart their own online training journey. And it has to be distinct from everyone else's, including lots of measurable points of growth. Your new hire onboarding program should also include surveys, assessments, and other diagnostics to further content personalization.
Ensure Success From The Start With The Right Onboarding Solution!
Discover, choose and compare the top Employee Onboarding Software!
5. Failing To Provide Ongoing Support
Most employee onboarding courses are offered using online modules. And the nature of online learning is unsupervised and self-driven. But for new hires, especially, the transition is important. As such, don't just leave them floundering. Provide some hand-holding as they get into the right headspace. Later, you can let them set their own training agenda, but at least in the beginning, they need some guidance. And even after they acclimate to the office space, they require continued support. It could be in the form of scheduled reviews and/or resources on-the-go. Or even peer-based coaching that allows them to seek guidance from experienced team members, who can also show them how to use the employee onboarding software to bridge performance gaps.
6. Creating Lengthy Courses
Ideally, online courses should be brief. Both their overall length and individual lessons. An optional model is 5-minute lessons that can be completed over a few weeks. For onboarding, compress it enough so that new hires can complete the theoretical bits before they report. This is a helpful model because, at that point, they're still pretty enthusiastic. Then once they get to the office, they can review and apply what they've learned. If you make your orientation course too long, employee training participants will get bored and lose interest, both in the course and the job.
7. Excluding The Human Element
Many employees already feel like they're being isolated during new hire onboarding. They're the outsiders who are coming into the organization and trying to fill a gap. For this reason, you need to include a human element to make them feel welcome and provide social interaction. For example, launch a social media training group or blog where they can share tips and insights, or even talk about their insecurities in a safe space.
It's possible to ruin your chances with your new hire before they even report to their desks. It's not about how much money you've promised. It's more about their introductory experience with your organization. What no-no's should you avoid if you want to keep them on your payroll for years to come? If you go quiet between their signing date and their reporting date, it starts to feel like the awkward morning after. Focusing their orientation on theory instead of useful tasks is a bad idea. You don't want to talk down to them or offer lengthy, dull, generic training options. Also, support must be consistent and continuous to offer true online training value.
Learn the most common onboarding errors that may cost you your top talent, and tips to avoid this. Download the eBook New Hire Solutions For SMBs: Your Guide To Choosing The Best Employee Onboarding Software For Your Business Goals And Budget to check on the onboarding best practices when using a new employee training LMS, and much more.